Meeting with Théo Lombardo, director of "Victory is elsewhere", documentary on the Christian footballers of the GF38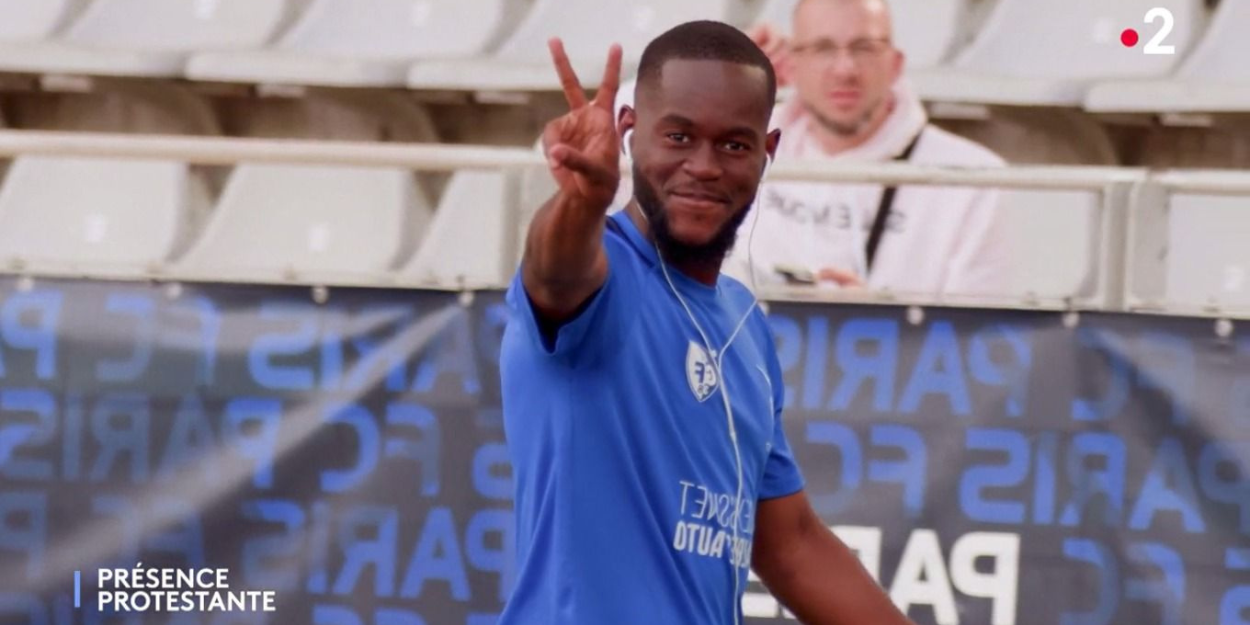 ---
In his documentary "Victory is elsewhere" for Présence Protestante, Théo Lombardo gives the floor to four players from Grenoble Foot 38 (GF38). With humility and simplicity, Jordy, Anthony, Jekob and Achille bear witness to their journey with the Lord. A path sometimes strewn with pitfalls that made them realize that the real victory is in Christ!
For Jordy Gaspar, Anthony Belmonte, Jekob Jeno and Achille Anani, players from Grenoble Foot 38 who gave their lives to Jesus, victory is not measured only by the score. It is this testimony of faith that Théo Lombardo, director of the documentary "Victory is Elsewhere", wished to portray on screen.
"When Présence Protestante contacted me, knowing that I am a sports journalist, to do a subject on football, I was told about PSG, the Brazilians, Neymar... But that was not what I wanted. wanted to pass on football and faith. Players who win victories, who give glory to God, it's great, but I don't know what it brings as a testimony", confides Theo to us.
"I wanted to convey stories that we can identify with. That's what I liked when I talked to the GF38 players," he continues. "I think what touched me was their modesty. I found them inspiring in their relationship to failure, they show us how to manage when things don't go as planned".
"Apart from Jekob [Jeno NDLR] who is in an upward phase of his career, because he is 20 years old and has just signed pro, the others have more bumpy paths". Theo specifies that they were all promised great careers, which for various reasons did not take place.
However, what these players explain to us throughout the half-hour documentary is that "God has wonderful plans". They speak to us with a joy that seems sincere of "inner victory", of "the will of God, better than anything we can imagine" or even of having "what the Lord has to give us".
This is not to indulge in failure. On the contrary, we also feel their desire to fight, to work hard and to move forward, but it is their state of mind that has evolved, because their real victory is elsewhere.
As you will have understood, this very successful documentary is not about success, it is about Christ. A great encouragement to trust him, whatever our circumstances!
A documentary by Theo Lombardo available in replay on France TV until October 23.
Camille Westphal Perrier