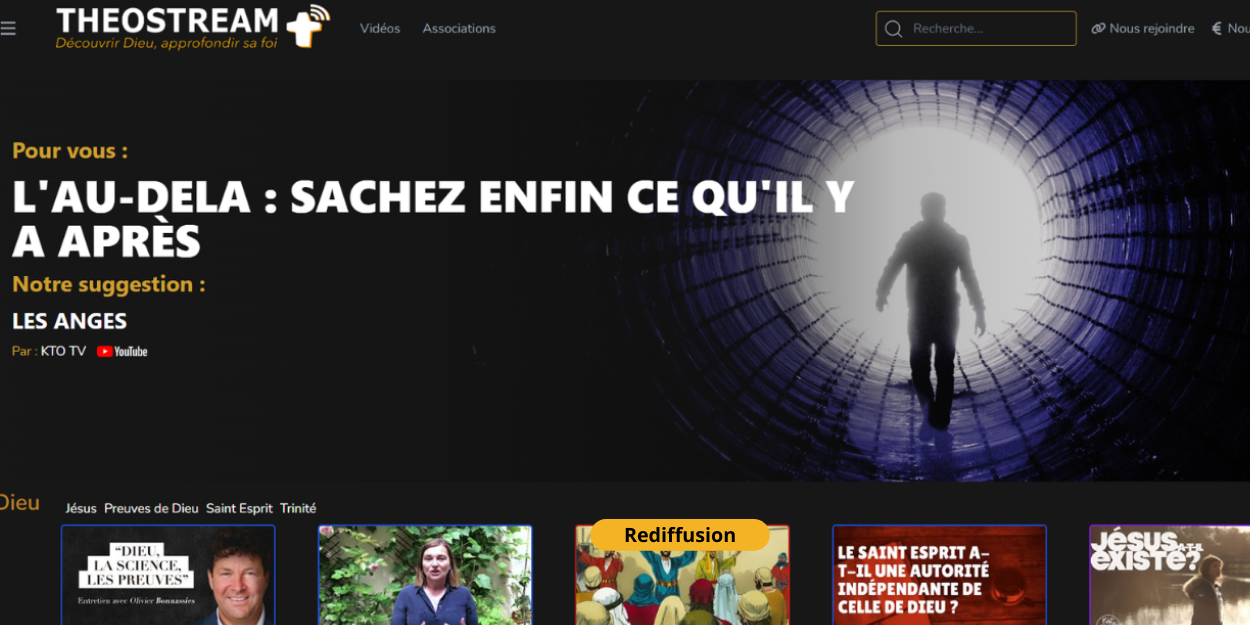 ---
During the summer, we invite you to find articles distributed this year on the site. Today an article originally published on 15/03/2023.
Father Matthieu Jasseron launched the "Theostream" streaming platform to find Christian content published on social networks and answer Internet users' questions about the faith.
Father Matthieu Jasseron, parish priest in Joigny and star of Tiktok, launched Theostream, Tuesday, February 21, 2023. According to RCF Radio, it is a streaming platform that condenses videos from Protestant, Orthodox and Catholic influencers and Youtubers.
On the father's initiative, Theostream will compile Christian content to "accompany" all those who are interested in it. Young people meet on this "Christian Netflix", to quench their thirst for God and find "answers, inspirations and keys".
A thousand videos are classified there in about fifty themes. Father Matthieu Jasseron explained to France 3 that its objective is to answer the 50 questions most often asked around faith and existence.
"The goal is to answer all the questions that people may have about life and faith. We went to look for all the videos that exist on YouTube of all the Christians who seem serious to us. We took up our themes and we offer a selection of what we saw."
On TikTok, this priest who has more than a million subscribers regularly shares videos. It helps its subscribers to "develop and elevate their spirituality".
"Do we take advantage to always discover well the one who can and wants the best for each and every one of us."
Salma El Monser
Image credit: Youtube