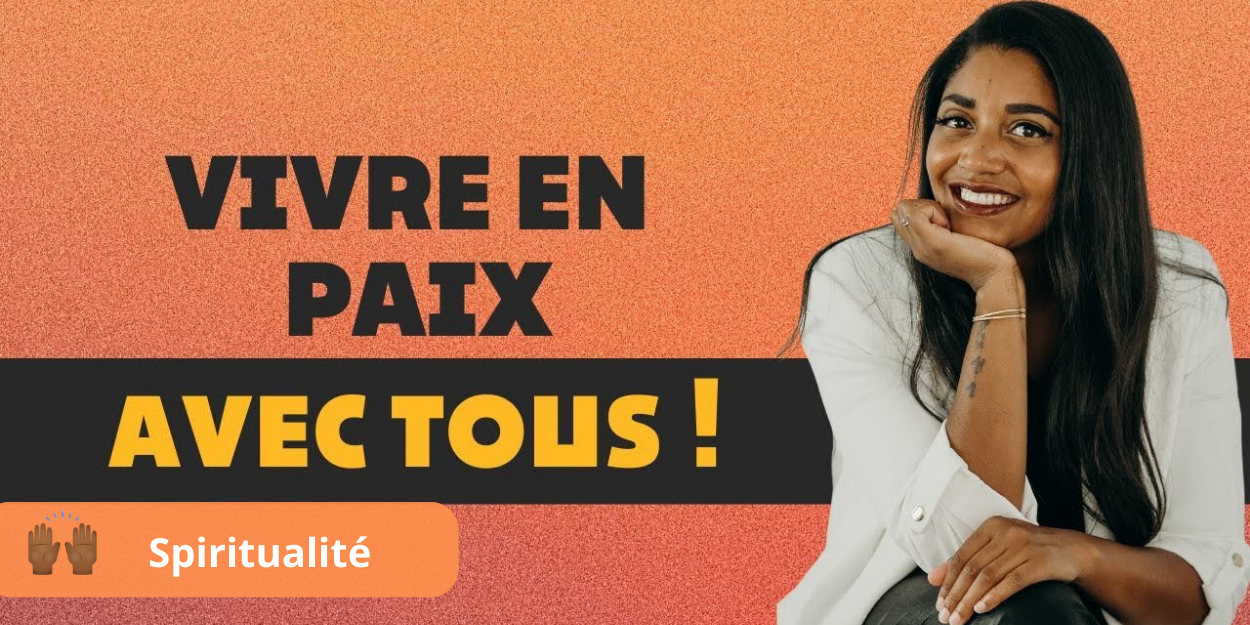 ---
Hello, this is Sandra Kouame. I pray that God will bless you and speak to you today through our verse of the day found in Hebrews 12 verse 14: "Seek peace with all people. Strive to progress toward a holy life, without which no one will be able to see the Lord. »
There are two elements in this verse: to seek to live in peace and to progress towards a holy life. Let's talk about peace first. We have all heard these expressions of being a peacemaker, a peacemaker, an actor of peace, a facilitator of peace, a man or a woman of reconciliation… And they describe this characteristic that God asks us to develop so that we can influence the different spheres of our life: whether family, fraternal, in the church or social.
Let us remember that God is the author and source of peace and that he offers it to us: "I give you my peace, I leave you my peace" (John 14.27:XNUMX). But it is not a simple peace that he gives us, it is a peace "which passes all understanding" and which remains even in difficult circumstances. It can calm your fears, your troubles as well as your inner anxieties and it restores serenity in your life. And as we receive it, as children of the God of peace, we too must spread it around us.
Am I the first or the first to do everything in my own life to resolve a conflict? Am I able to give up what is mine, my opinion, my need in favor of peace? Am I ready to forgive and make peace with those who have hurt or humiliated me? God calls us to be imitators of Jesus himself and this also translates into our ability to resolve conflicts, defuse tense situations, and take the initiative for peace.
"Seek to live in peace with everyone," the verse tells us. And he also asks us to progress towards a holy life. Once again, through Jesus Christ, we have become saints, that's a fact! But sanctification also involves having to persevere in our journey with God; we must continue to set ourselves apart for the Lord, work for the salvation of our souls and progress from glory to glory. We are not saved by sanctification, we are "by grace, by faith" (Ephesians 2.8:XNUMX); but grace and faith, if alive in us, necessarily result in sanctification. It is part of our life. And so that translates into developing a lifestyle that pleases the Lord, devoting ourselves to Him, and refusing sin in our lives.
I would therefore like to encourage you to pray in this direction today. We have a holy God, a God of peace, take time in his presence so that the action of his Spirit can manifest in us, and seek his power to lead a life of holiness, in peace with all.
Be blessed.
Sandra Kouame