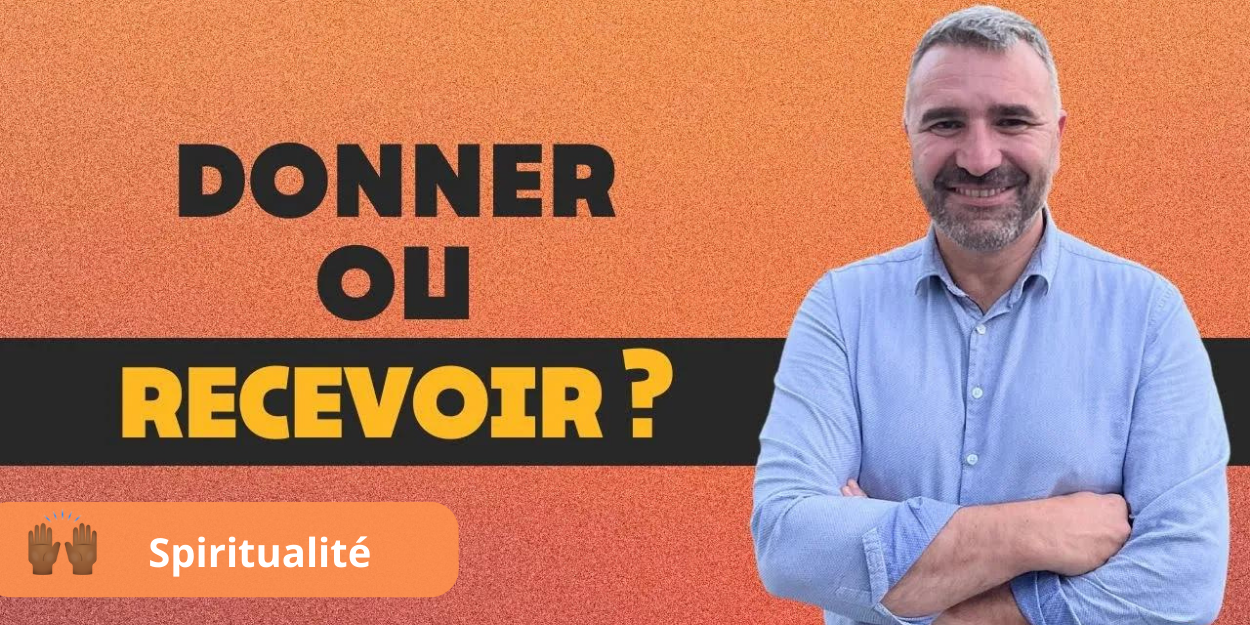 ---
Hello my friend). I hope you are well. I am happy to meet you today. We share a known text from the apostle Paul. It's found in Philippians the 4th chapter and the 19th verse, "And my God shall supply all your need according to his riches in glory in Christ Jesus." »
This text speaks of course to us of the fact that God supplies all our needs. This is what we can retain in a first reading. But when we read in the context, this text also wants to challenge us on the following fact: how do you react when you receive the gift? When we ourselves are generous to others, we are naturally a blessing to others.
But how do we react when we are the object of the blessing? That is, when other people provide for us, do we also experience it as a great blessing? Of course, by this I mean that when we receive what we need, we are blessed.
But sometimes we can be embarrassed. And the apostle Paul says to the Christians of Philip, of this city, he says to them a little higher, verse 17: "It is not that I seek the gifts, but I seek the fruit which abounds on your behalf. I have received everything and I am in abundance. I have been filled with blessings, receiving from Epaphroditus what comes from you, like a sweet-smelling perfume, a sacrifice which God accepts, which is pleasing to him. »
And he concludes by saying, "And my God will supply all your needs. He received the gift as a sweet-smelling perfume and he said to the Philippians, ultimately, it is not just your support I am looking for - The Christians in this city were faithful in supporting Paul's ministry and ministering to him. - and finally, Paul also sought through their generosity, to bless them.
That is to say, the one who receives is as blessed as the one who gives. In other words, we are blessed as much in giving as in receiving. So when we give, we do so with joy. But when we receive, let us also receive with joy. I remember this foreign pastor whom I invited into my Church a few years ago, and who truly led us into a time of revelations, a time of blessings for the Church.
Of course, we provided for his travel expenses and we blessed him with the Church for his ministry; and in turn, he wanted to bless the Church. We were then in the reflection for our real estate project which was not yet real, recorded, it was a project but it was not yet realized, and by faith, he made an offering to the Church. It was the first donation for our real estate project. And I had a hard time accepting it.
I said to him: "No, but you came to bless us, I cannot receive a gift from you, it is up to us to give you!" and he said, "You're depriving me of a blessing if you don't receive this gift, because I'm doing it with a good heart and I'm doing it for the work of God, and I want to bless the Church." If you don't receive it, you deprive me of the blessing. »
And I learned, that day, by re-reading this text from Philippians and with this experience, that we are therefore as much blessed by receiving as by giving. It was easier for me to bless by giving, but it was more difficult to bless my neighbor by letting him give me the part that God wanted to give me.
So, my friend, yes! Let us learn to give with generosity, with joy, let us also learn to receive with joy.
Have a great day whether you give or receive, today be blessed.
Tony Tornator