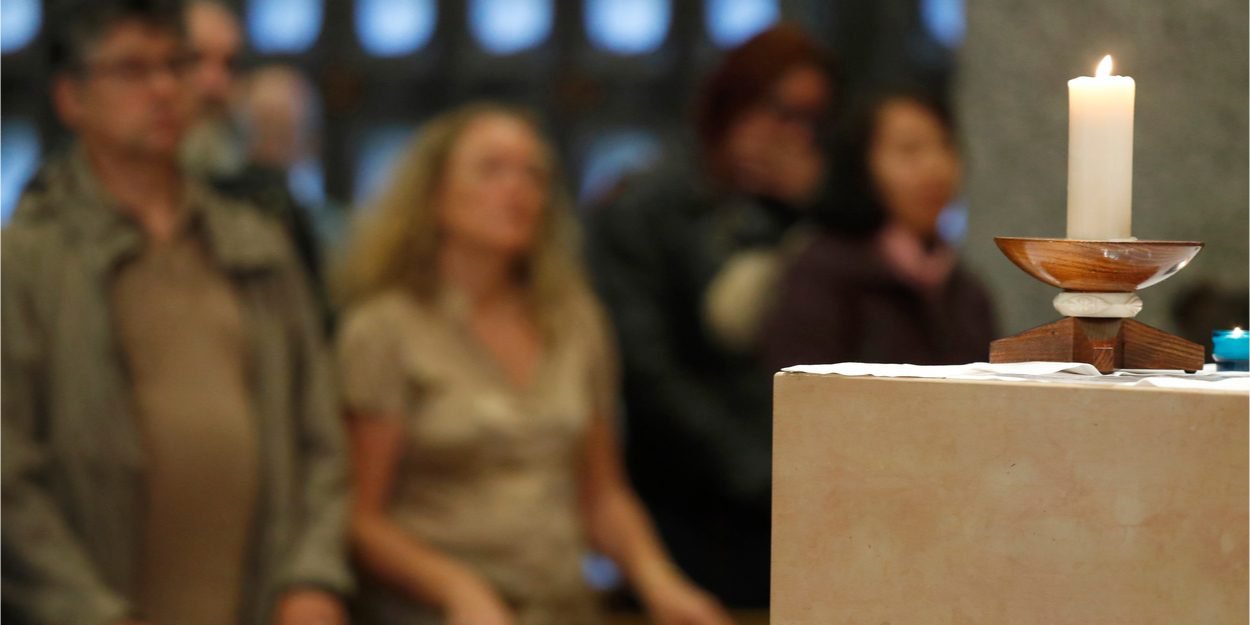 ---
Place of women, place of the most fragile, relations with the clergy, liturgy...: for several months, Catholics were consulted on their vision of the future of the Church, aspirations synthesized in a "national collection" published Friday.
This approach, a "synod on synodality" or synod on the future of the Church, desired by Pope Francis, was opened in Rome and in the dioceses last fall and should conclude with a council of bishops. from all countries in October 2023 in Rome. In the meantime, each episcopal conference must send its contribution to the Vatican by August 15, 2022.
To this end, the "national collection", carried out by an ad hoc team composed in particular of a bishop and lay people, will serve as support for the work of some 120 bishops of the Conference of Bishops of France (CEF) meeting on Tuesday and Wednesday in Lyon in extraordinary plenary assembly. They will vote on Wednesday on their own text, which has not been made public at this stage. Collect and episcopal text will both be sent to Rome.
The "national collection" has enabled "more than 150.000 people" - parishes, movements, religious congregations - to express themselves, welcomes in the preamble Alexandre Joly, Bishop of Troyes, head of the Synod team for France, on the CEF website.
This text generally notes a "deep aspiration for a more fraternal Church", making more room for the most fragile.
The question of women is widely discussed: "the way in which" they "are treated in the Church is not adjusted to the mission of the latter, at a time when equality between men and women has become a common evidence", underlines the text.
"The liturgy largely appears as a place of tension (...) between esteem for the richness of liturgical symbols and questions in the face of a language that has become unintelligible for many", also notes the synodal team.
On governance, the Catholics consulted call for "authentic checks and balances".
If the "commitment" of the priests is recognized", some however denounce an "authoritarianism" or an "overhanging attitude more than fraternal".
Finally, the text notes a "difficulty of dialogue with those who do not recognize themselves in the Catholic Church", but also "among Catholics. »
Among the wishes put forward: "that women can be ordained priests", or deacons.
Or even "that the celibacy of priests be left to their free choice, so that ordination (...) and marriage are compatible".
For its part, the Catholic Conference of the Baptized Francophone (CCBF, which represents a network of associations of reforming Catholics) carried out its own consultation, with 6.720 participants. It emerges that if "the baptized are attached to their faith", they have a "negative vision of the Church-institution, which they consider to be sick, moribund, out of the world", underlined Paule Zellitch, president, during the a press conference this week.
She also recounted "boring Eucharistic celebrations", a "sacredness of the priest", and a "clericalism" which "leads, among other things, to spiritual and sexual abuse and contempt for women".
The Editorial Board (with AFP)