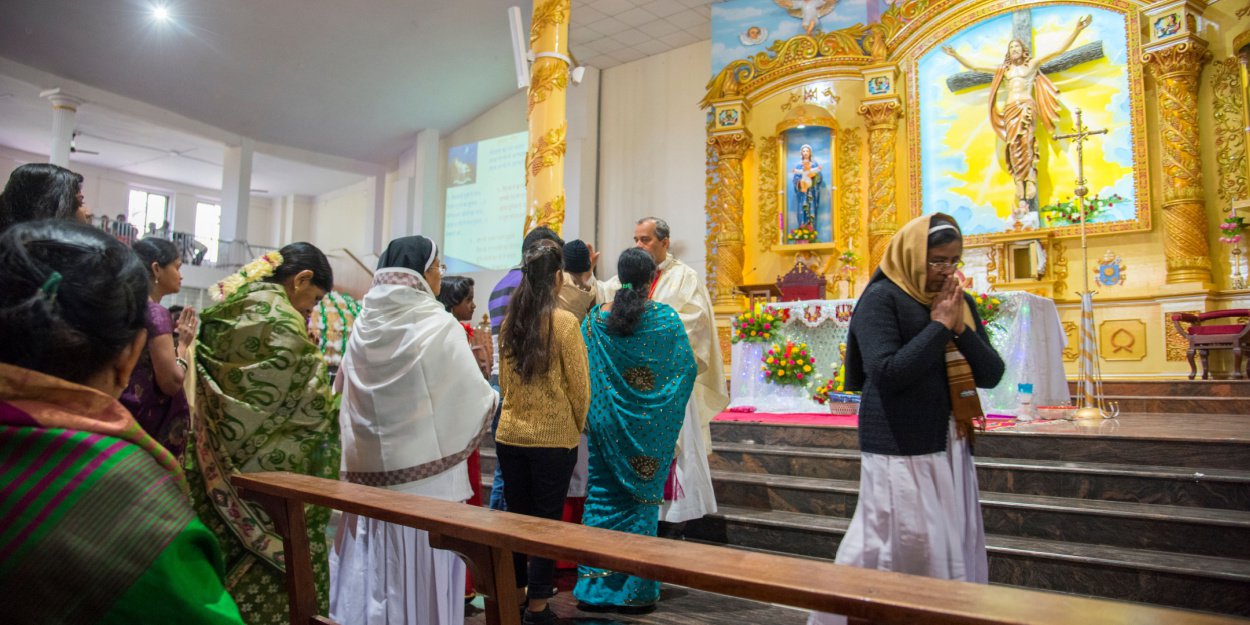 ---
Christians in India are mobilizing in force to denounce the persistent religious discrimination in the country. On August 10, thousands of Christians gathered to take part in "Black Day", a protest against the denial of basic rights to Dalit Christians and Muslims, excluded from government affirmative action programs because of their faith.
On August 10, Indian Christians united in a landmark demonstration, "Black Day", to denounce the systematic discrimination suffered by Dalit Christians and Muslims in India. This protest reflects frustration at the denial of their basic rights, resulting from their exclusion from the government's affirmative action policies because of their religious faith, reports Christian today.
The protest took the form of a "silent protest" near the Sacred Heart Cathedral, where various religious organizations including the Catholic Bishops' Conference of India (CBCI) and the National Council of Churches of India , joined forces to demand justice for Dalit Christians and Muslims. The initial rally planned at Jantar Mantar, a traditional place of protest, was banned, leading to a change of venue for the protest.
Fr. Vijay Kumar Nayak, secretary of the CBCI Bureau for Scheduled Castes/Backward Classes, underlined the crucial importance of this event. He told Christian Today:
"We show our solidarity with the suffering of Dalit Christians and Muslims, and we will continue to fight for justice for these poor and marginalized people. So the movement will continue until we get justice."
A landmark commission is currently examining the demands of Dalit Christians and Muslims for inclusion in India's affirmative action policies.
Salma El Monser
Image credit: Shutterstock/CRS PHOTO