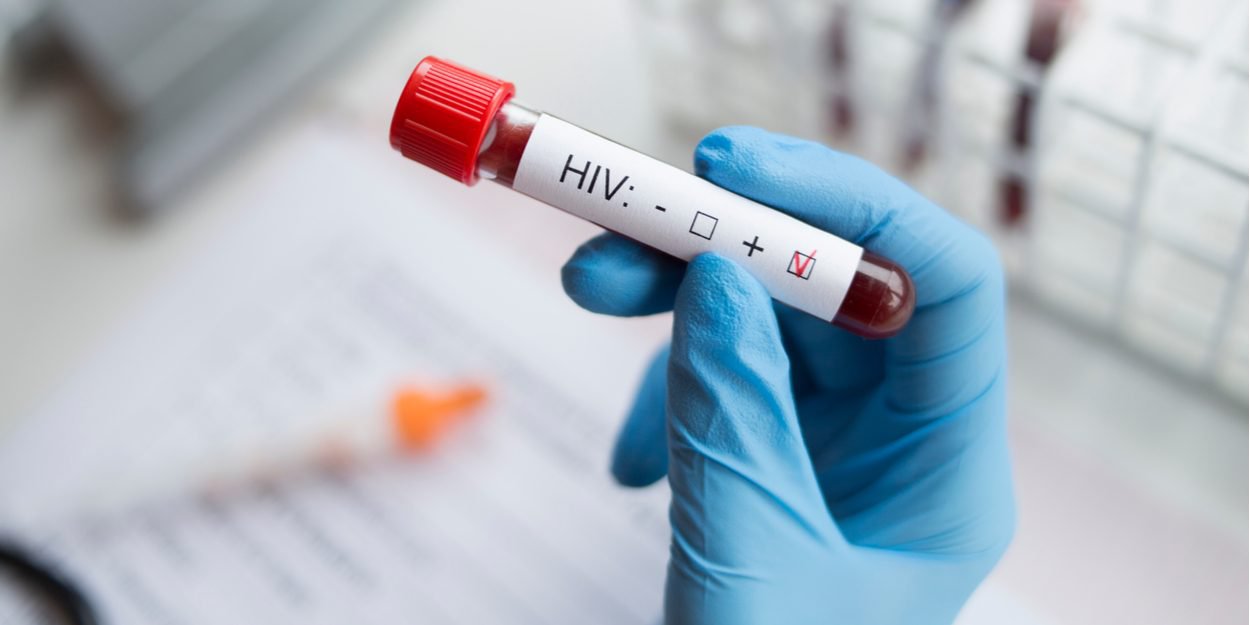 ---
The HIV epidemic is not over. In West Africa, according to country, 0,5% to 3% of adults in the general population are infected. Taking antiretroviral treatment can interrupt transmission, but for this it is necessary that infected people are screened. However, in this sub-region, 23% of people living with HIV do not know their status.
Certain so-called "key" populations are particularly affected: sex workers (SW), drug users (DU), men who have sex with men (MSM). In West-Central Africa, in 2020, 45% of new infections would have occurred in these key populations and 27% among their sexual partners and clients, according to UNAIDS.
Community-based activities are effective in reaching key populations who identify as such, especially in associations.
On the other hand, those on the outskirts (occasional sex workers, illegal MSM, etc.) are difficult to access, which is aggravated by the stigmatization faced by these populations, even the criminalization of their practices. Their partners and customers are little taken into account in current strategies. These social groups, qualified as "hidden populations", are not homogeneous groups; peripheral populations have little access to HIV testing.
Self-testing: a new screening strategy
With the development of self-tests for HIV, self-testing (ADVIH) allows people to test themselves: a User Manual and analysis are supplied with the test, which gives a referral result in about XNUMX minutes: if it is negative, the person is not an HIV carrier and can possibly be referred to prevention services; if it is positive, she must go to a health structure to carry out a confirmatory test.
The feasibility, acceptability and effectiveness of this innovation were first validated in Southern and Eastern Africa where screening is a commonplace practice (STAR initiative, funded by the global health agency Unitaid).
Project ATLAS (Self-test: free to know your HIV status) carried by theNGO Solthis and also financed by Unitaid has set itself the objective of introducing and extending this innovation in three West African countries: Côte d'Ivoire, Mali and Senegal. L'IRD (Research Institute for Development) accompanied this project by research in order to understand the obstacles, limits and achievements of the project.
Its social acceptability by key populations was studied by addressing not only the acceptability of the self-test but also that of its mode of distribution.
This article answers one of the main questions raised by the project: do populations who do not go to screening facilities use ADVIH and, if so, under what circumstances and under what conditions?
To explore these aspects, we used two methods in particular: qualitative interviews and anonymous telephone survey to users in the three countries.
ADVIH is appreciated by its users for several reasons, which appear in the interviews carried out in Dakar, Mbour and Ziguinchor (Senegal), Bamako and Kati (Mali) and Abidjan, Maféré and San Pedro (Côte d'Ivoire): in the first place, it allows you to choose where, when and how to perform your self-test. Everyone can therefore do it when he/she feels psychologically ready, do it in complete confidentiality, without the risk of being seen in a service with HIV connotations, and without depending on third parties, in addition to saving time and "practical" and "user-friendly" nature of the technique.
[Nearly 70 readers trust The Conversation newsletter to better understand the world's major issues. Subscribe today.]
Primary and secondary distribution
It is possible to obtain self-testing kits from associations, health professionals or peer-educators/peer-educators within the framework of community outings: this is primary distribution. The person can then practice ADVIH for themselves, or give it to another person: this is the secondary cast. This is where the ADVIH represents a real innovation.
THEqualitative survey showed that people redistribute ADVIH in their social network, with various motivations including: the desire for a TS to know the status of a client in order to decide on condom use; verifying the status of a partner or client who declares himself to be HIV-negative and refuses a condom; the proposal to a spouse reluctant to the usual screening and who has exhibited risky behavior, sometimes for many years. ADVIH is also used in the networks of key populations, as well as with their spouses or regular partners, family members and "hidden" peers.
"I also have a client that I go to […] I gave him three kits because he made it clear to me that he has another partner […] so he wanted that one to do with it too. the self-test. (TS, Mali)
This secondary distribution appeared acceptable.
As described in East Africa, the study only exceptionally reports "undesirable" social effects, such as violent reactions to a self-test proposal or the announcement of its result, or pressure from third parties. This is no doubt due to the precautions that people take to select those to whom they offer the self-test, avoiding conflicts and situations where the proposal would provoke violence or the sudden interruption of the relationship.
People testing themselves for the first time
"I always refused to be bitten with the classic screening, but because of the self-test, I discovered that I was infected. (MSM, Mali)
THEtelephone survey among people who have done their self-test shows that at least a third of them have received it in secondary distribution and 41% declare that they have never tested themselves. Secondary distribution allows SWs to reach men who are often in a relationship and to reach their partners/spouses, and MSM to reach "hidden MSM" and female partners.
Thus, ADVIH makes it possible to reach, beyond key populations, vulnerable people who have never been screened. From a public health point of view, this strategy complements more visible approaches in the public space, for example testing offers in sex work sites, places of homosexual socialization or drug use.
ADVIH does not induce a break in the link with health services. In the qualitative survey, almost all of the respondents whose self-test was positive (7/8 people) took a confirmatory HIV test there. In the telephone survey, this concerned one in two people.
When confirmation takes place, it is generally within a short period of time (less than a week for the majority). Above all, the survey showed that half of the people who took a confirmation test went to "all public" health structures, which are more discreet than the structures dedicated to key populations. All of the people surveyed who were confirmed to be HIV-positive initiated antiretroviral treatment.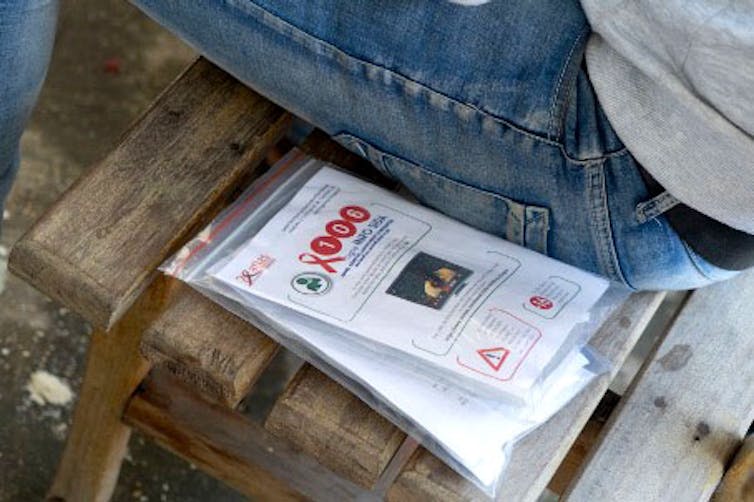 A tool of empowerment
The ADVIH is a tool for triage and orientation, but also for raising awareness for prevention. Among those screened, 50% perceived themselves as not being at risk of HIV infection. It is appreciated because it goes in the direction of respect for human rights by making it possible to know one's HIV status "when you want, where you want and if you want".
It gives users the ability to test themselves without a provider present, to keep the result to themselves, to choose where to take a confirmatory test, if necessary, and, for women in particular, the "power to propose" to know his status.
It is also an effective tool from a population perspective to reach hidden vulnerable groups or individuals, particularly in countries with low prevalence. These advantages are particularly important at a time when the modes of socialization of sexual encounters are evolving (inter-individual contacts through online applications and dispersal of meeting places).
ADVIH is also essential at a time when HIV testing capacities are weakened in several West African countries by the increase in societal structural homophobia and by the security and political fragility which, in areas of the Sahel, interrupts activity. health services.
---
The authors would like to thank Odette Ky-Zerbo (IRD TransVIHMI) who conducted the interviews, Arsène Kra Kouassi and Arlette Simo Fotso (IRD Ceped) who conducted the telephone survey, and Anthony Vaultier (Solthis, ATLAS technical director) for their contribution to this article.
THESTAR initiative as well as the ATLAS project are funded by the global health agency Unitaid.
Joseph Larmarange, public health demographer, Research Institute for Development (IRD) et Alice Desclaux, Health anthropologist, TransVIHMI, Research Institute for Development (IRD)
This article is republished from The Conversation under Creative Commons license. Read theoriginal article.