Presidential: The Conference of Bishops of France calls for voting with discernment without giving voting instructions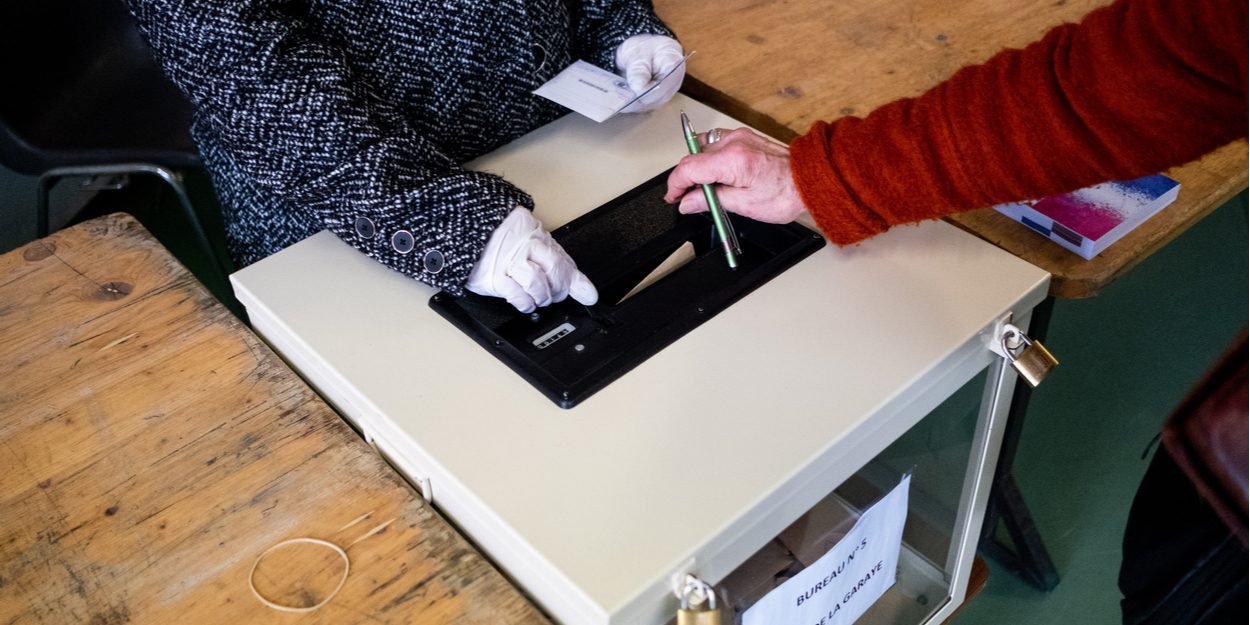 ---
Less than three months before the presidential election, the bishops of France address the candidates and the Catholics of France in a text entitled "Hope does not disappoint". If they call to vote, claiming that it is a "duty", they do not give voting instructions.
Tuesday, January 18, the Conference of Bishops of France (CEF) presented a text entitled "Hope does not disappoint" (Co-edition Bayard - Cerf - Mame), a document for reflection and discernment on the issues of the next elections, as it has done so in every presidential and legislative election since 2006, according to Bishop Eric of Moulins-Beaufort, President of the CEF.
Speaking "with humility" after the last months devoted to the Sauvé report and the fight against pedocrime in the Church, the French episcopate specifies from the outset: "We do not give or will give voting instructions". But he encourages people to vote, judging that "assuming this responsibility is a duty".
The text, which is available in bookstores today, makes no reference to presidential candidates, parties or program elements.
"Our attitude is to consider the French as adult citizens, they don't need guardians to tell them who to vote or not to vote for," the CEF president told reporters.
"We must not clericalize the vote", added Matthieu Rougé, bishop of Nanterre, recognizing a text "with partisan neutrality". He specified that each bishop would however have "full latitude to speak" individually.
"Christian roots" controversy
Asked about the candidates, such as Eric Zemmour (Reconquest!), who claim "the heritage of Christian roots", Eric de Moulins-Beaufort answers:
"All the candidates, I hope, (...) are able to recognize the Christian heritage of our country. But it is also necessary to understand what Christian values, Christian roots, would mean. Values ​​are not so much to be defended as to be chosen. »
"We want to affirm that Christianity is a force for openness, integration and dialogue to move positively towards the future," he added.
Bishop Rougé assures us: faced with "the instrumentalization of religion in general and the Catholic Church in particular" - "a global temptation of many candidates" - "Christians are not fooled".
Living together, respect for human life, ecology, migrants...
The central theme of this sixty-page document is, according to the president of the CEF, the promotion of "living together in peace".
"The first theme and the foundation of everything we want to say is to remember that life in society, especially in our democratic societies, starts from the decision, from the choice to live together in peace. It is this choice to live together in peace that we believe is important to nurture in the face of all the reasons for concern that can inhabit the hearts and minds today. »
Agence France Presse reveals that the bishops of France are also returning to some of their "landmarks". First by reiterating their "unconditional respect for all human life" in opposition to the "recourse to euthanasia" or even the extension of the time limits for authorization of voluntary termination of pregnancy.
In line with Pope Francis, the CEF advocates "authentically integral ecology", for the "possibility of another way of life, more sober, less centered on consumption", but also "fight against poverty, habitat unworthy and degrading living conditions".
On the issue of migrants, the bishops recall Pope Francis' "prophetic" calls to welcome them with "humanity" and "dignity". They emphasize, however, that "it is not a question of denying the legitimacy of the legal regulation of migratory flows".
A text for Catholics and...candidates
Asked by KTO, Eric de Moulins-Beaufort recalls that the text is not only addressed to Catholics but also to candidates "to indicate to them the themes on which we would like them to decide or think about it".
He adds that he is aware that "it is not the State" or "an election that will settle everything" but that it will only be thanks to "the commitment of all citizens and all human beings" that humanity will be able "to grow in its deep unity and in its ability to allow everyone to live as well as possible".
Camille Westphal Perrier (with AFP)