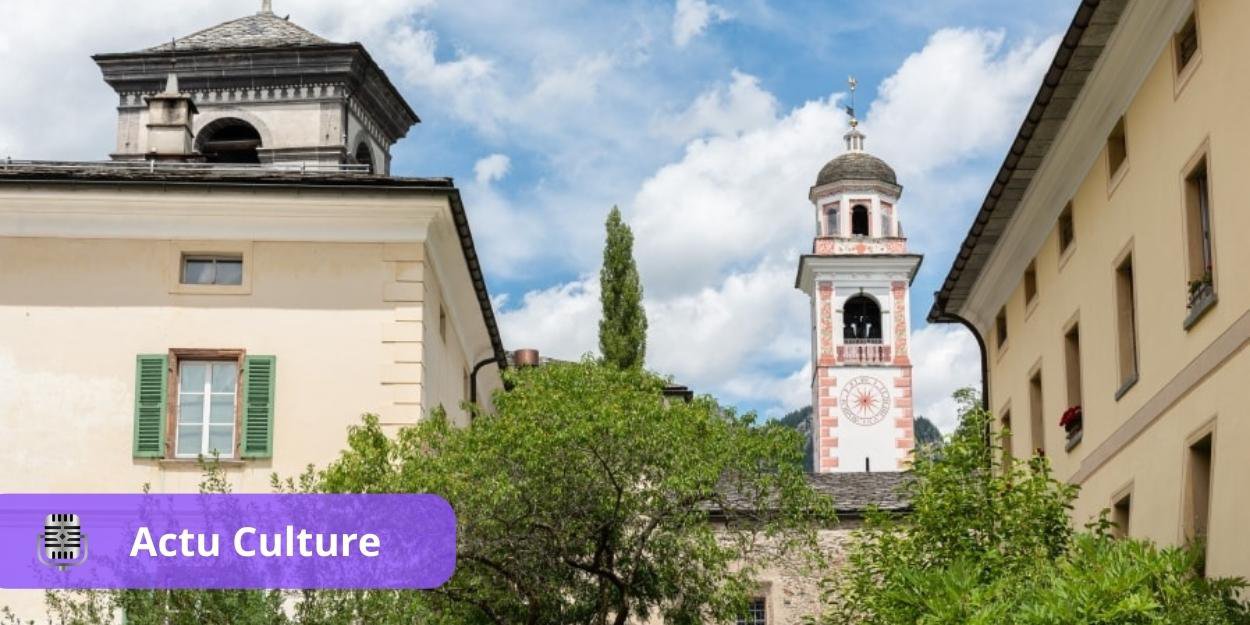 ---
On this Sunday, December 25, it is from the other side of the Alps that we receive Christmas worship. More precisely, from the small Ticino town of Poschiavo. There, the Swiss Protestants welcomed astonishing travelers who came, not on the back of a donkey, but aboard a car riddled with impacts...
"Blessed are those servants whom the master, on his arrival, will find watching! - Luke 12.37
Watching is waiting, being present and resisting. This is the message that Pastor Paolo Tognina will bring on this Christmas Sunday. Usually, I would have gladly offered you here a dissertation with thesis, antithesis and synthesis… But Christmas is not usual. Christmas is wonder. And in front of the wonder of a child who is born, of a son who is given to us, I only know how to kneel. I therefore share with you word for word this magnificent prayer which will be said this Christmas Sunday by Nadia Gicomelli, a parishioner like you and me:
Lord, we love to watch, to easily abandon ourselves, but we do not know how to watch, as your disciples did not know how to watch […] in Gethsemane.
Teach us to watch with children, who live in a world all their own and who overwhelm us with the magic of their confidence and the absoluteness of their enthusiasm.
Teach us to keep watch with adolescents, who experience both their imperious desires for independence and the vulnerability of their projects.
Teach us to watch with adults who become absorbed in their work and become rigid in their principles.
Teach us to watch with the elders, who cling to life and surrender to death.
Teach us to watch with the world which is blown away by its achievements and discoveries but loses hope when it learns of the horrific events that the media reports to us.
Teach us to watch with the church which rejoices in your living Word but is saddened to feel so weak, so despised, to be a reality with such a weak appearance.
Teach us to watch, now, even in silence, in distance, in isolation and uncertainty.
And watch over us, you who are not a schoolmaster, nor a policeman, nor a pedagogue, nor an accountant, but simply a pastor who watches and guides his flock on the move.
Amen.
What a beautiful prayer! The Protestants of Poschiavo watched and set off. They saw and heard the need for Ukrainian brothers and sisters and they welcomed them, as a family, some carrying the furniture, others preparing the house, still others hauling wood for the winter.
Watching together, cleaning the house, preparing the nativity scene, setting the most beautiful table, inviting those who are cold to stay warm, welcoming the unknown, all this makes everyone who watches happy. Listen to Paolo Tognina conclude: "Blessed are those servants who wait, for if they wait, they watch, if they watch, they love and if they love they will be happy during the wait. And no one is happier than he who loves. »
May the clamor, the joy and the light of the angels praising the Lord rise before you as it rose before those who watched over their flock on this marvelous day: the shepherds. Merry Christmas !
"A child is born to us, a son is given to us, we will call him […] Prince of Peace. »
Christopher Zimmerlin, for Protestant Presence
PS: On Sunday January 1, due to the live broadcast of the concert in Vienna, the broadcast of Présence Protestante is brought forward by one hour. You will therefore find Présence Protestante at 09:00 on France 2. On the program: Ma Foi – Restoration
David Sautel will welcome psychologist Samuel LAURENT to the set, and Damien Boyer will go out into the countryside to meet Christian PUIROUX, potter.