Protestant Presence in replay: Marion Muller-Colard invites you to read the Bible in the company of three guests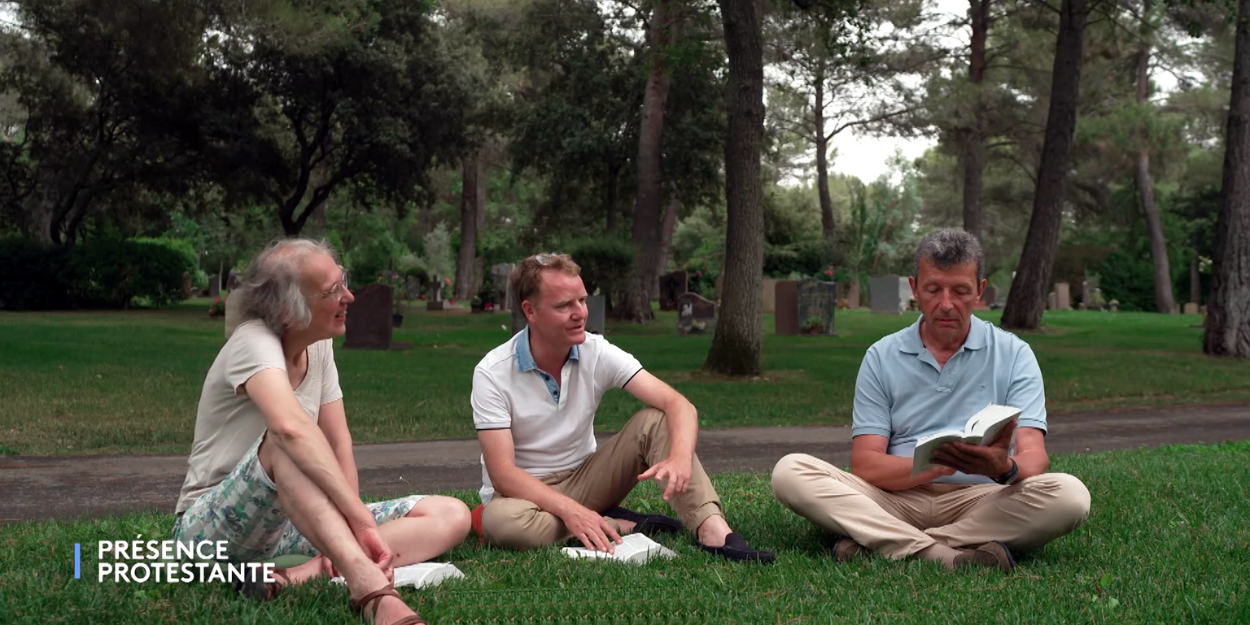 ---
Twenty-one centuries after Jesus Christ, three guests find Marion Muller-Colard around a text they know nothing about for a biblical adventure. This Sunday, November 13, Marion had made an appointment with Agnès Von Kirchbach, pastor and theologian; Grégoire Moutel, professor of legal medicine and health ethics and Guibert Terlinden, retired chaplain. A program to be found in replay until Sunday on Francetv.
"Let the dead bury their dead. »
Word of Jesus
Gospel of Luke, Chapter 9
When chrysanthemums overflow the stalls, when the paths of cemeteries nod with yellow pompoms, what are we talking about? I'll let you guess… Once a year, at the beginning of November, death is at the center of our family, interior and intimate lives. And on the 1st of the month, the cemeteries are full...
Once a year ? What ? Only once a year? Is this all the time we allow ourselves to look death in the face? Only one day out of 365? And the 364 others then, don't we think about it anymore?
I would be very surprised if death occupied only 0,0027 percent of our thoughts annually.
In gala clothes, crisiologists, conspirators, apocalytologists, findumondists, in carnival disguise, death is everywhere. On the news, in the series, in the street, in our families, in our despair, in our fatigue, even at our parties.
Previously, in Présence Protestante… It was about the value of life. When life has a price, when this price is estimated from our mothers' wombs to death, from PMA deep sedation, what is life worth, what is death worth?
This price of our lives, is it measured in relation to the time that separates us from death? Is there a universal ratio: the less time you have to live, the more precious each second is? Or would it be the opposite: the more time there is to live, the more a life is worth gold? They say "Long live the king!" » and when we suffer, we want the opposite, death becomes a deliverance. Complicated.
The price of the time that separates us from death is the subject of Andrew Nicoll's concept film, Time Out (2011). Without judgement, Marion Muller-Colard and these guests confront in turn on this question. They open sometimes surprising doors around a text that exhorts: the dead are no more, life goes on. Let the dead bury their dead.
To see or re-watch the program, "XNUMXst centuries after Jesus Christ - Quitter", go to the website of francetv or YouTube. You can also follow Presence Protestante on Facebook.
Christopher Zimmerlin, for Protestant Presence