Protestant Presence: From July 31 to August 21, every Sunday a documentary on the history of Protestantism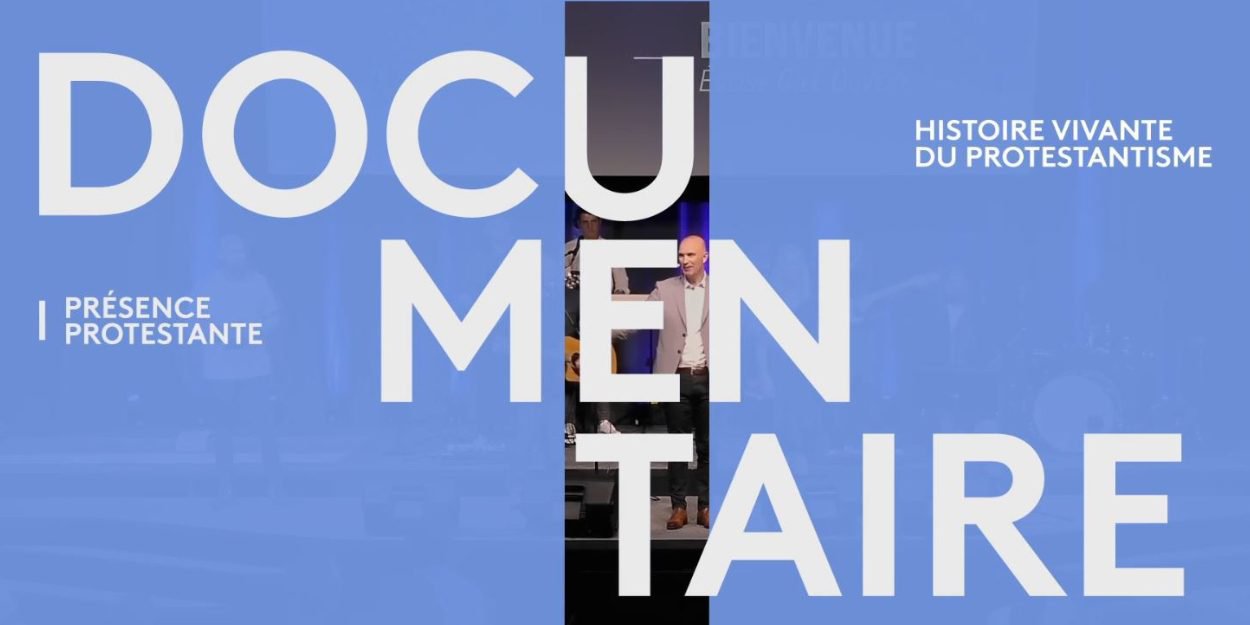 ---
Every Sunday, from July 31 to August 21, Présence Protestante (France 2) invites viewers to discover four documentaries on the history of Protestantism. An exploration of the Protestant world in four stages with first "Le Réveil Gypsy", then "John Welsey, father of Methodism", "The Mennonites, a legacy of peace" and finally "Pentecostalism, a new fire".
Protestantism is often defined by researchers and journalists as a galaxy, a sidereal space, elusive, with many faces, whose contours are difficult to define for most of us, so diverse and extensive are they.
How many movements, denominations, associations, unions or federations of Protestant Churches are established in France? Hard to say.
So, in November 2020, under the Living History of Protestantism label, Protestant presence has embarked on the distribution of a collection of documentaries intended precisely, like the very recent James Webb telescope, to help us identify and understand the main components of this galaxy not so distant. A collection that has been deployed and will continue to be deployed over the next few years, over time, at the rate of one to two episodes per year.
In this beautiful summer of 2022, we offer you four stages of this exploration.
Sunday July 31 will be broadcast "Le Réveil Tzigane" or how, in barely fifty years, the Gypsy Evangelical Mission of France (METF), also called Life and Light, has become, with its recognizable tents and caravans almost everywhere on the route of our holidays, one of the main movements of evangelical Protestantism in France.
On Sunday 7 August, with "John Welsey, father of Methodism", Présence Protestante offers you a dive through history. Modestly present in France with about twenty communities and six works, Methodism is the fruit of a revival that started within the Anglican Church in the 80th century, first in the United Kingdom. It then expanded rapidly in the United States to become today the third Protestant Church in the world with no less than 138 million members in XNUMX countries.
Sunday August 14, heading for Germany, the Netherlands, Switzerland and Alsace with "The Mennonites, peace as a heritage". At the same time as Luther's Reformation, the Anabaptists, of which the Dutch Menno Simons (1496 - 1561) was one of the emblematic figures, gave birth to several Protestant denominations. With 31 local churches, the Mennonite Church of France (AEEMF) is certainly the most represented in France.
Ecologists before their time, precursors of a Church life led by a college of elders, the Mennonites, because of the crossroads of history, are often confused with the Amish movement, more media because more folkloric. However, if it remains solidly anchored in its biblical foundations, the movement is not nostalgic. He is today at the forefront of many questions on, for example, respect for Creation, ethics, justice or peace. In 2022, the Mennonite World Conference lists 2,13 million baptized people in 86 countries.
Finally, on Sunday August 21, it is with the new documentary "Pentecostalism, a new fire" that will close – for this summer – the Living History of Protestantism collection. Présence Protestante invites you this time to stop over in the 1900th century, on the quays of Le Havre, and from there to follow in the footsteps of Douglas Scott (1967 - 279) for a journey to discover a Protestant revival which, its 628 to XNUMX million members worldwide (!) and still growing… may well have changed the face of our era.
Documentaries directed by Jean-Yves Fischbach and produced by Cérigo Films and france.tv studio. Each documentary is broadcast on Sundays at 10 a.m. on France 2 and available for a week after its replay broadcast on France.tv.
Christopher Zimmerlin, for Protestant Presence