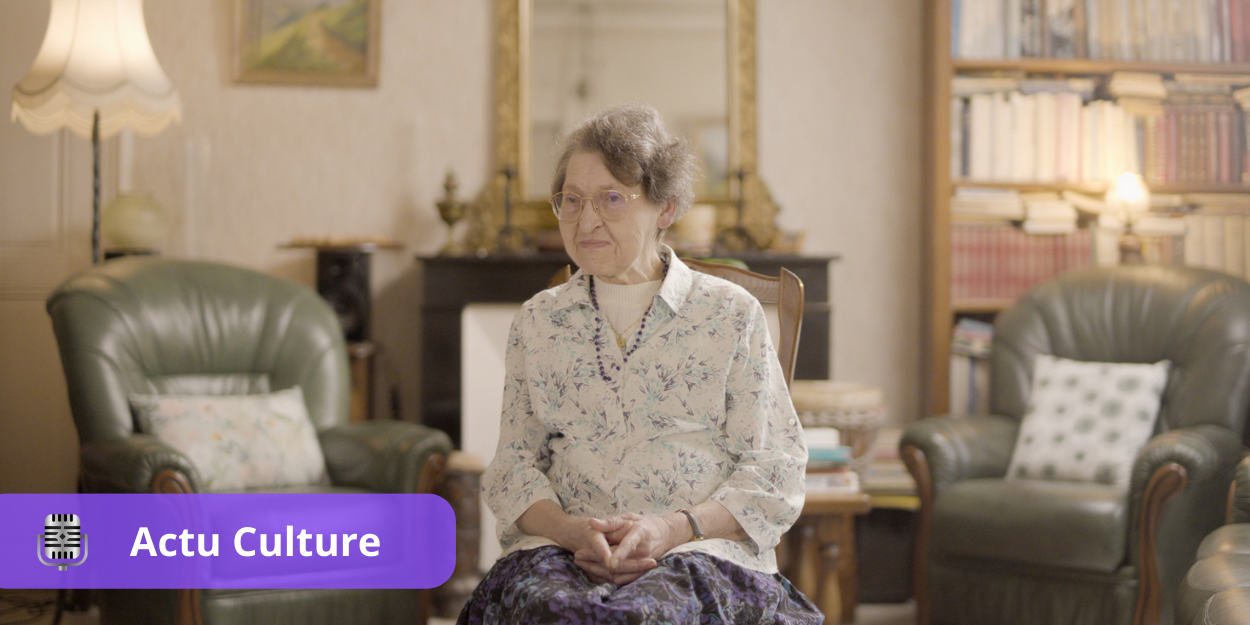 ---
Every month, on the 3rd Sunday, the documentaries of Présence Protestante make us discover testimonies of the grace of God through the portraits of those who share it, who live it, who give birth to it. Sunday January 15 discover the portrait of Madeleine, 83 years old, who works to welcome the homeless at the Entraide Protestante de Valence.
"You shall love your neighbor as yourself. »
Matthew 19: 19
There are people who impose themselves on us. Some call them "saints". But that's certainly not how they or those around them would describe them.
After a career as a nurse, Madeleine began the second phase of her life in retirement. For more than twenty years she has devoted herself to the little ones, to the poor in her town, Valence, with one motto, just one: un-con-di-tio-nal hospitality.
Madeleine is a small piece of woman capable of listening to the greatest miseries, of welcoming the harshest confidences and of standing up to strong fellows to share with them the hope of once pegged to the most solid plank of salvation that is: Jesus Christ.
Surprising, moreover, this term "lifeline". A board, you walk on it, you don't see it, you crush it with your foot. But when the storm comes, when we can no longer stand, when we collapse, when everything collapses, when the ground gives way under our feet, when the abyss opens ready to swallow up the castaway, there, the body in icy water, isn't that the lifeline we need?
Madeleine had her share of ordeals, too: death of a young son, a young widow... Perhaps this is why, at the "Christmas of the Heart", at the Protestant mutual aid, with Delpech, Driss or so many others, she knows how to do it.
So what is "being holy"? Isn't this simply doing one's best to obey God, considering, as in the parable of the good Samaritan, that one's neighbor is not helping him but helping him?
Aren't we all "neighbors"? Next on the Grim Reaper list, certainly. But from now on, also, neighbor of the one who wounded, dying on the side of the road, accepted our help and allowed us to accomplish our destiny: to love.
Thanks to him. Thanks to you, you, the small, the weak, the humble, the despised; without you, how would I know if I love enough? Lord, open my eyes and allow me to find my neighbor so that I too may be holy.
"Whoever saves a man saves mankind. »
To discover Damien Boyer's documentary "Madeleine, Maman de la rue" go to 10 a.m. on Sunday January 15 on Protestant presence (France 2). It will also be available for replay on France.tv during one week.
Christopher Zimmerlin, for Protestant Presence