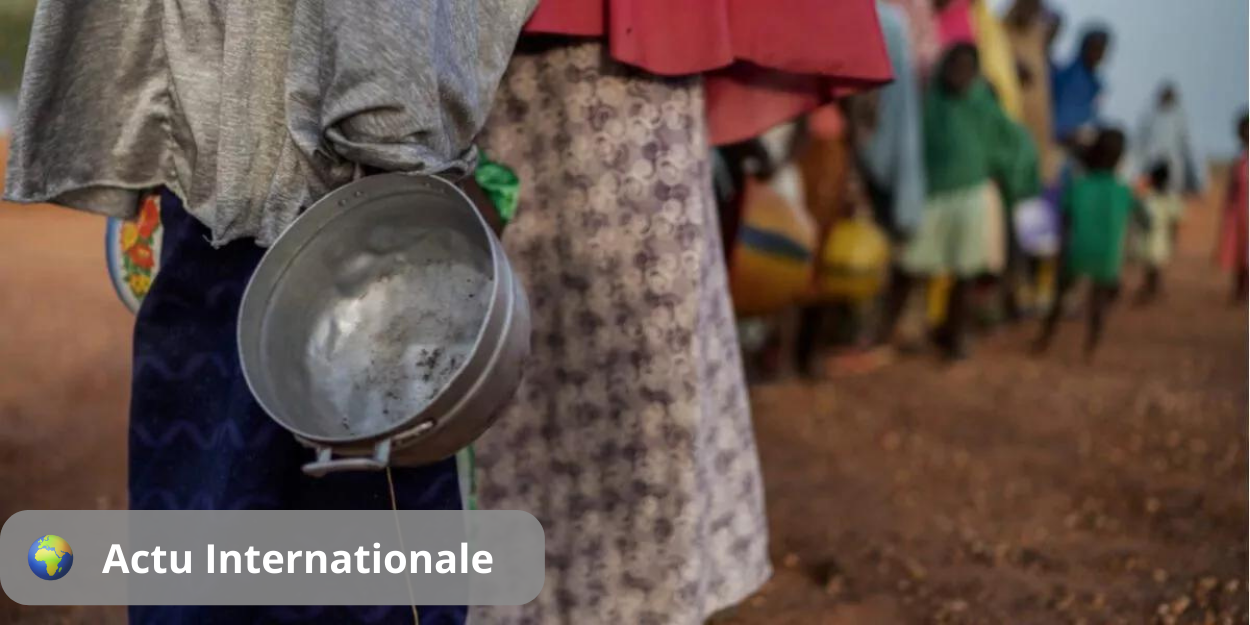 ---
"I have visited nutritional stabilization centers full of children fighting to stay alive. We must act now to ensure they and others receive the life-saving support they need. »
UNICEF is already concerned about the upcoming lean season in Nigeria, between June and August 2023. Unless urgent action is taken, this period, when previous crops are exhausted and new crops expected, could see nearly 25 million Nigerians facing hunger.
A large increase, since the estimated number of people currently at risk of food insecurity is 17 million. Among them are highly vulnerable displaced populations and returnees who are already struggling to survive.
The organization that seeks to reach the world's most disadvantaged children cites several factors behind the rise: continued conflict, climate change, inflation and rising food prices are the main drivers of this alarming trend.
"Access to food has been affected by ongoing violence in the northeastern states of Borno, Adamawa and Yobe (BAY) and armed banditry and kidnappings in states such as Katsina, Sokoto, Kaduna, Benue and Niger", explains UNICEF in a communicated.
The organization also recalls that, according to the National Emergency Management Agency, widespread flooding during the 2022 rainy season damaged more than 676 hectares of agricultural land, reducing harvests and increasing the risk food insecurity for families across the country.
"Floods are one of the effects of climate change and variability affecting Nigeria. More extreme weather conditions affecting food security are expected in the future. »
Matthias Schmale is Resident and Humanitarian Coordinator for Nigeria. For him, the situation in Nigeria is "really worrying".
"I have visited nutritional stabilization centers full of children fighting to stay alive. We must act now to ensure they and others receive the life-saving support they need. »
The United Nations calls on the Nigerian government, the donor community and public and private stakeholders to urgently commit resources and implement mitigation measures to save lives and prevent a potentially catastrophic security situation food and nutrition.
MC
Image credit: Shutterstock.com / Stosun