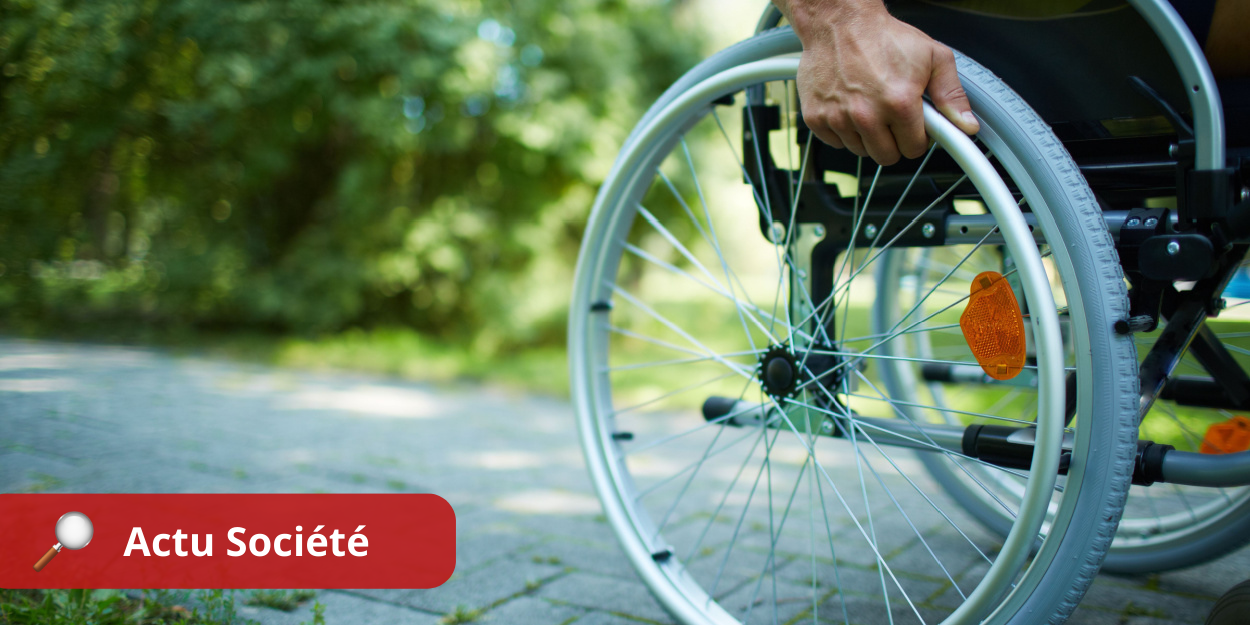 ---
Like other European countries, France can boast a strong welfare state, which scholars specializing in migration studies tend to regard as a "pull factor" for potential residents.
However, we often pay less attention to the limits of the system. Indeed, in recent years, the shortcomings of the French healthcare system have led some citizens to seek treatment in other European countries. A "competitor" to France that may not immediately come to mind is Wallonia, a French-speaking region in southern Belgium. It is estimated that approximately 8 233 French citizens with disabilities live in institutions located in this region.
Although this cross-border presence has a long history, the national media has focused on what is commonly described as a form ofexile, or on cases of abusive practices in some Belgian institutions.
To better understand the causes and impacts of this migration, we conducted 23 interviews with parents of French people who moved to Belgian institutions, representatives of NGOs and directors of institutions as part of the research project MiTSoPro. Migration from France to Belgium involves different types of disabilities, especially intellectual, mental and autism spectrum disorders. In our research, the majority of family interviews were conducted with parents of people with autism.
Pushed out of France
For many French parents, placing their children in a Belgian institution is not so much a choice as the only alternative available to them. The limited number of structures capable of accommodating children and adults with disabilities was mentioned by almost all those interviewed. As one parent explained:
"A Belgian institution was not our first objective. It was a choice that was imposed, in reality […] the real problem was the lack of solutions. »
The situation is particularly serious in the Île-de-France region. In 2019, the department of Seine-Saint-Denis documented 1 adults and 000 children without a care solution. People with multiple or severe forms of disability are particularly likely to be left behind by the system.
But French parents are also turning to Belgium because of the superior quality and range of support on offer. Belgian schools are often perceived as offering services better suited to the individual development of people with disabilities. Many parents consider that the Belgian system puts more emphasis on the educational aspects while the French system focuses on the medical dimension and would therefore be less effective when it comes to stimulating children's autonomy.
The development of a cross-border healthcare infrastructure
Belgian institutions that support French citizens are de facto funded by the French welfare system, which bears the costs of these services. Combined with high demand and less onerous legal requirements, public funding has led to the proliferation of institutions on the Belgian side of the border, whether not-for-profit (associations) or for-profit (private companies). The Belgian government refers to these as "services approved and financed by a foreign authority" (SAFAE) and the institutions providing them have a separate legal status from similar Belgian structures.
Patients aren't the only ones crossing borders – professionals do too, as some of them regularly visit facilities on both sides of the border. Over time, this journey has been reinforced by formal and informal cross-border networks of professionals, who stay in touch and exchange their expertise between the two countries. Indeed, many parents encountered during our research were referred to Belgium by French professionals such as social workers, health professionals or directors of French institutions.
Institutions in Wallonia that provide services to French citizens, known by the French acronym SAFAE, receive funding through the French social security system.
AViQ/OpenStreetMap, CC BY
Different families and different realities
How families experience this arrangement depends on variables such as geographical proximity to Belgium, access to transport, disposable income and, of course, their own physical fitness. For relatively well-off residents of the Île-de-France region, placing their child in a Belgian institution may be an option, while for more modest households in the south of France, this choice will be much more difficult. Moreover, for many, the Covid-19 pandemic and its travel bans within the EU have brought home the harsh reality of the border.
While most of the parents interviewed are relatively satisfied with the care provided in Belgium, some emphasize the impact of distance on their ability to maintain a family life with their child abroad. Here is how the mother of an adult living in a Belgian institution describes the situation:
"Apparently my son is doing well where he is. The problem is that we are getting old. Unfortunately, my husband has become visually impaired, so I travel to Belgium alone. […] If our son was closer, I'm sure it would be easier for everyone. Even for him, he could participate a little more in all the family events. He would feel less isolated. »
The bitter fruits of freedom of movement
The presence of French citizens living with a disability in Belgium can be interpreted in different ways. On the one hand, it can be considered – and is sometimes experienced as such by parents – as the expression of the principle of free movement within the EU. On the other hand, it can also be read as an exclusion from one's community, which is contrary to 19 article of the United Nations Convention on the Rights of Persons with Disabilities.
Although this example is specific to France and Belgium, it shows how national social protection policies can have an impact on migration in the EU. It also reveals the sometimes bitter character of freedom of movement.
Jeremy Mandin, Postdoctoral researcher in anthropology and social science, university of Liege
This article is republished from The Conversation under Creative Commons license. Read theoriginal article.
Image credit: Shutterstock/Pressmaster