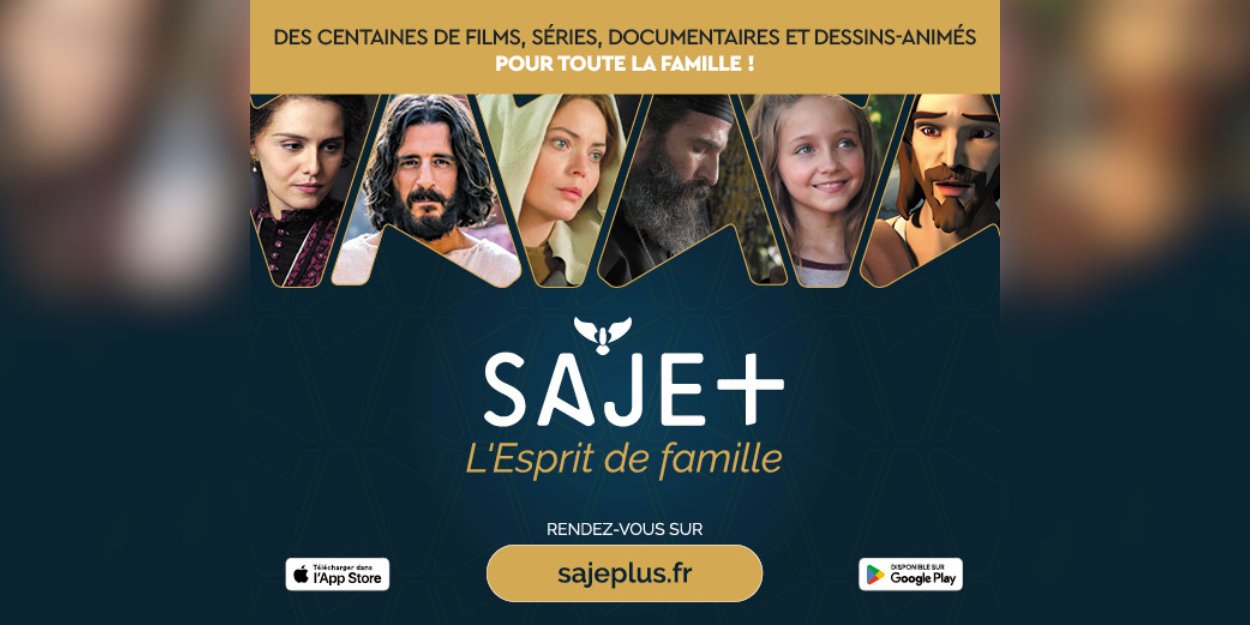 ---
As the summer holidays approach, the Saje+ VOD platform offers you a short tour of what to expect to get your family vacation off to a good start.
First of all with these new animated series which will undoubtedly make it possible to brighten up long car journeys for the youngest (for the record, computer apps, tablets and smartphones allow you to download the films before leaving, to watch them while offline).
This month you will also be able to discover French cinema classics as well as exclusive films. We offer you a little tour of what awaits you to get your family vacation off to a good start.
CLAIRE AND FRANCOIS, is a biopic on Clare and Francis of Assisi, which is directed by Fabrizio Costa to whom we owe the very beautiful biopics on MOTHER TERESA and PAUL VI. Composed of 2 episodes of 1 hour 40 minutes, this inspiring television film traces the entire journey of the two great saints of the city of Assisi in the XNUMXth century.
THE DRUM CRAB, this masterpiece by Pierre Schoendoerffer, crowned with three César awards, including that of best actor for Jean Rochefort, tells the ultimate mission at sea of ​​an officer condemned by lung cancer which leaves him neither hope nor respite. . But Pierre, the captain doctor, decides to treat this austere man.
Another great classic awaits you with the film Michael Strogoff, shot in 1956. For the youngest, they will be happy to discover or rediscover the great animated series of Lucky Luke and the beautiful stories of Pomme d'Api.
Finally, don't miss the biopic on Pier Giogio Frassati, the patron saint of WYD, which will be available on the platform this summer.

If you are not yet subscribed, do not hesitate to do so. It is still possible to benefit from 30 days free trial on the 6-month subscription offer at €45, only available on SAJE+.
Marie-Laure Liller