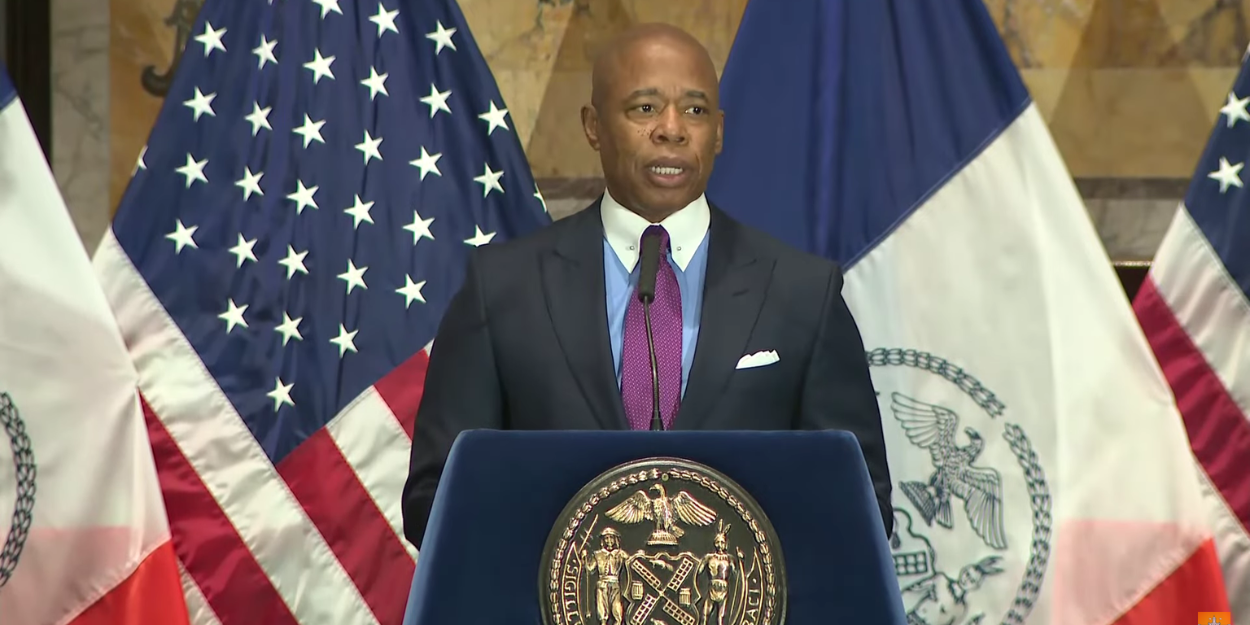 ---
New York Democratic Mayor Eric Adams recently said he cannot separate his Christian faith from himself in public. A week earlier, he had called the removal of prayer from public schools a mistake.
While the New York city councilor declared on March 5 that he was applying his political program with a "divine approach", as part of the program "State of the Union" on CNN, host Dana Bash told him asked to clarify his remarks made on February 28 to a group of religious representatives in the Big Apple.
That day, Adams had criticized, at his township's annual interfaith breakfast, separation of school and religion :
"Don't talk to me about the absence of prayer in public schools, don't talk to me about the separation between Church and State. The State is the body, the Church is the heart."
The former police officer went on to say:
"If you remove the heart from the body, the body dies. Just because I'm a chosen one doesn't mean I can separate myself from my beliefs."
Adams then postulated political decision-making as inspired by God:
"When I speak, I speak with God. When I institute policies, I do so with God's approach."
Illustrating his point with sport, the mayor said he lost his boxing fights as a youth and his trainer told him it was because he left his "best fight in the gym instead of taking it." in the ring", and that this is what believers do in the public space.
According to him, removing prayer from school is tantamount to giving up the best of your faith in the gymnasium: "If we give our best in the ring, there will be no homeless people in this city […] When we removed prayers from schools, guns entered them." The mayor had associated the relegation of the faith outside the public space with armed violence in the Bronx or the entry into foster homes of 6 to 700 children each year. And the former delinquent added that he attended, young, a small church where reigned the solidarity which had allowed his destitute mother to feed her six children.
Articulating faith and political responsibilities
If Adams assures that he cannot dissociate his faith from his political choices, he made a point of specifying to Bash maintain the separation of church and state. For him, this separation is a necessity, but individuals cannot separate their faith from who they are:
"Government shouldn't interfere with religion; religion shouldn't interfere with government. That can't happen and should never happen. homeless."
On February 10, Adams had created by decree a new Office of Faith and Community Partnerships, currently led by Pastor Gilford Monrose, which serves as a link between the city and New York religious congregations and non-profit organizations in order to increase the well-being of the inhabitants.
In an America where Republicans and Democrats claim faith, Adams' statement will not necessarily be validated by all believers, especially those opposed to abortion. Last August, the mayor had signed a municipal law promoting access to abortion in New York in the wake of the Dobbs decision of the Supreme Court considering that it was not a question of a federal right.
Almost two months before, he said he would never become mayor if his partner had not had an abortion when they were teenagers, which would have forced him to drop out of school. Abortion is a very divisive issue across the Atlantic, where even some of its supporters invoke faith as justification.
Jean Sarpedon