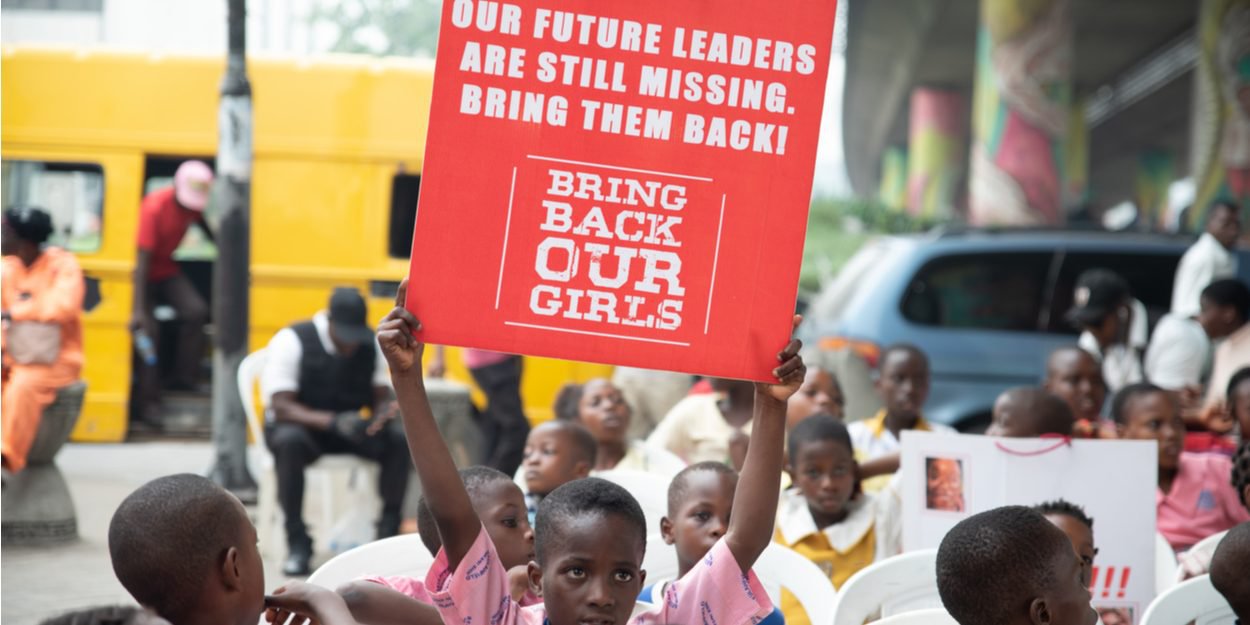 ---
The NGO Portes Ouvertes has just announced the release of two Christian women who were allegedly among the 280 young girls abducted from the public secondary school in Chibok on April 14, 2014.
On April 14, 2014, nearly 280 high school girls were abducted in Chibok by Boko Haram militants. A drama that had outraged the whole world and had aroused widespread mobilization on social networks under the #BringBackOurGirls.
Our prayers are with the missing Nigerian girls and their families. It's time to #BringBackOurGirls. -mo pic.twitter.com/glDKDotJRt

- First Lady- Archived (@ FLOTUS44) May 7, 2014
While a hundred young girls are still missing, the organization for the defense of persecuted Christians, Open Doors announced that the Nigerian army had found two women in recent days who were allegedly among the Christian students abducted in 2014.
Portes Ouvertes reports that according to military sources, Hauwa Joseph and her child were rescued by troops from the army's 21st Armored Brigade, in Bama, Borno State. Soldiers found the second wife, Mary, accompanied by a child while patrolling around Ngoshe, in Gwoza, also in Borno State, according to the NGO.
Two discoveries which, according to Portes Ouvertes, "bring to 108 the number of young women found since their abduction". The organization states that due to "discrepancies between the original lists published by CAN (The Christian Association of Nigeria) and the Bring Back Our Girls Group (BBOG)", it is difficult to have exact figures.
Last February, several high school girls (their exact number is not known) had managed to escape after six years in captivity. They had taken advantage of a Nigerian army offensive in Sambisa Forest, a Boko Haram base in Borno State, to escape their captors.
Camille Westphal Perrier
Image credit: Shutterstock.com / Alucardion