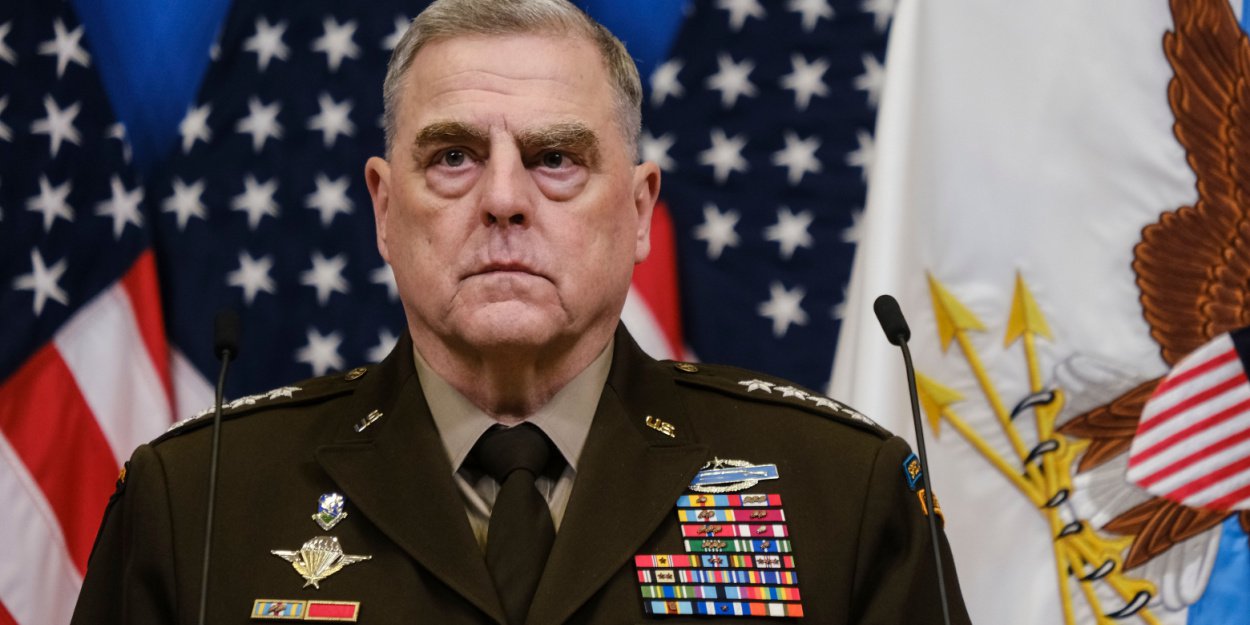 ---
Pope Francis received US Chief of Staff Mark Milley at the Vatican on Monday to discuss the war in Ukraine.
The pontiff is "obviously very concerned about the hundreds of thousands of people who have been killed or injured and the innocent civilian lives that have been taken," Mark Milley told reporters aboard a US military plane, following of the interview.
"He is very interested in my point of view on the situation and the unfolding of the war, as well as on the tragedy which is unfolding in Ukraine", added the general.
The US military has provided military equipment to Ukraine and trained its troops to fight the Russian invasion, which began in February 2022.
This aid has helped kyiv to regain ground against Moscow, and Ukrainian troops have been leading a vast counter-offensive since the beginning of June.
But the operation is very difficult because the Russian troops have spent the winter and spring fortifying their positions, with trenches, anti-tank traps and minefields for hundreds of kilometers.
Pope Francis very regularly calls for an end to the war in Ukraine. Its peace envoy visited Kyiv and Moscow in June.
Mark Milley, a practicing Catholic, said he and the pontiff discussed other topics, and "talked a lot about Africa".
The Editorial Board (with AFP)
Image credit: Shutterstock/ Alexandros Michailidis