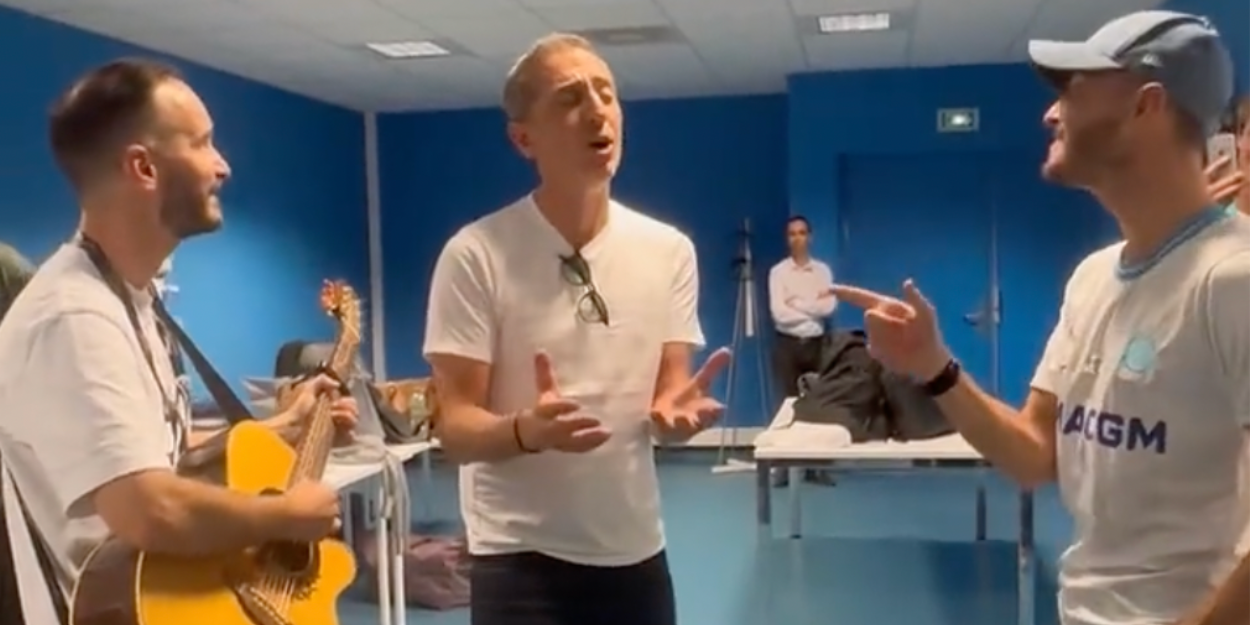 ---
A video posted on A joyful and catchy clip!
Pope Francis' visit to the Marseille city concluded on Saturday September 23 with a large mass which brought together nearly 60 people at the Marseille velodrome stadium, including several personalities. This was the case for several artists, such as Gad Elmaleh. The comedian, who signed last year a film on his journey from Sephardic Jew to Catholicism, took to the stage of the velodrome before mass to testify about his journey.
The Catholic praise group Glorious then made "all the participants sing and dance", testifies Provence, notably to the sound of the famous song "Comment ne pas toi pas" which had ignited TikTok, few months ago.
In a video published on X by Glorious, we see Gad Elmaleh, accompanied by members of the group, singing along behind the scenes of the event. "Evenou shalom alerhem" they sing with energy and outpouring of joy, a famous Hebrew song which invokes peace since the words mean "We announce peace to you".
Evenu shalom alerhem with @Gad Elmaleh #marseille #PopeMarseille pic.twitter.com/WVJ3YFBAGe

- Glorious (@gloriouspop) September 23, 2023
The President of the Republic Emmanuel Macron, accompanied by his wife Brigitte, also attended this historic mass, the high point of the papal visit.
The two men spoke briefly, particularly about the migration challenge. The Argentine pontiff had very harsh words towards European leaders on this subject during his various speeches throughout his stay. In response, Emmanuel Macron said on Sunday that France was doing "its part" in welcoming migrants.
"The pope is right to call for this surge against indifference", but "we French, we are doing our part", declared the French president, according to AFP, during a television interview. "We cannot accommodate all the misery in the world," he added, using the famous phrase of former socialist Prime Minister Michel Rocard.
Camille Westphal Perrier
Image credit: video screenshot of Glorious on X