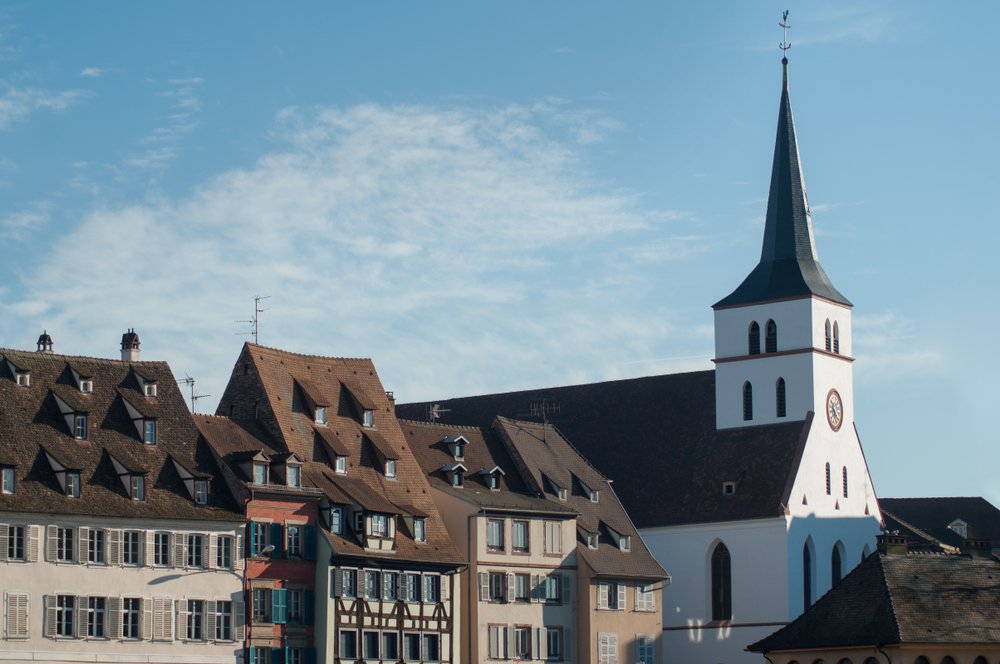 ---
Despite all the protests, a Protestant community in Strasbourg is sticking to its idiosyncratic cultural program: a professional pole-dancer is to perform to the sound of Italian opera in the Saint-Guillaume church from Wednesday.
"If we canceled it following threats, we would send the wrong signal," says Pastor Daniel Boessenbacher.
This is the second time that the Saint-Guillaume church has offered a pole dance scene, considered to be as erotic as it is sporty. Former European champion Vincent Grobelny had previously performed on a vertical metal bar in the sanctuary in March.
At that time, he interpreted the role of Jesus in the work "Stabat mater" by Pergolesi. Over 1000 people watched the show in two days, and there were no more seats.
But at the same time, a wave of protests swelled. Boessenbacher received anonymous death threats. In a letter found on the door of the church, someone asks that his head be cut off "for giving the key to our holy church to the dancing serpent".
In an email, the pastor was insulted as "Antichrist". Boessenbacher has since filed a lawsuit. Boessenbacher said he fully understands if anyone disagrees with the program.
"But why shouldn't this be shown in a church?" he asks, pointing out that the church building in Protestantism is not a sacred place like in the Catholic Church. He explains that the church must "open up" to overcome the old-fashioned and closed image.
Cyril Pallaud, organist and artistic director of the event, is also determined: "Now we will continue", he assures. The aim is to "show that art should stimulate thought".
The commune of Saint-Guillaume, located in the student district of Krutenau in Strasbourg, has long been known for its provocative cultural programming. Last year there was a cabaret of drag queens, and in 2018 the American horror film "The Exorcist" was screened at a festival. Gay couples can also be blessed in the community, which the Union of Protestant Churches of Alsace and Lorraine has made possible since 2019.
Editorial staff with AFP
Image credit: Shutterstock / Neydt Stock