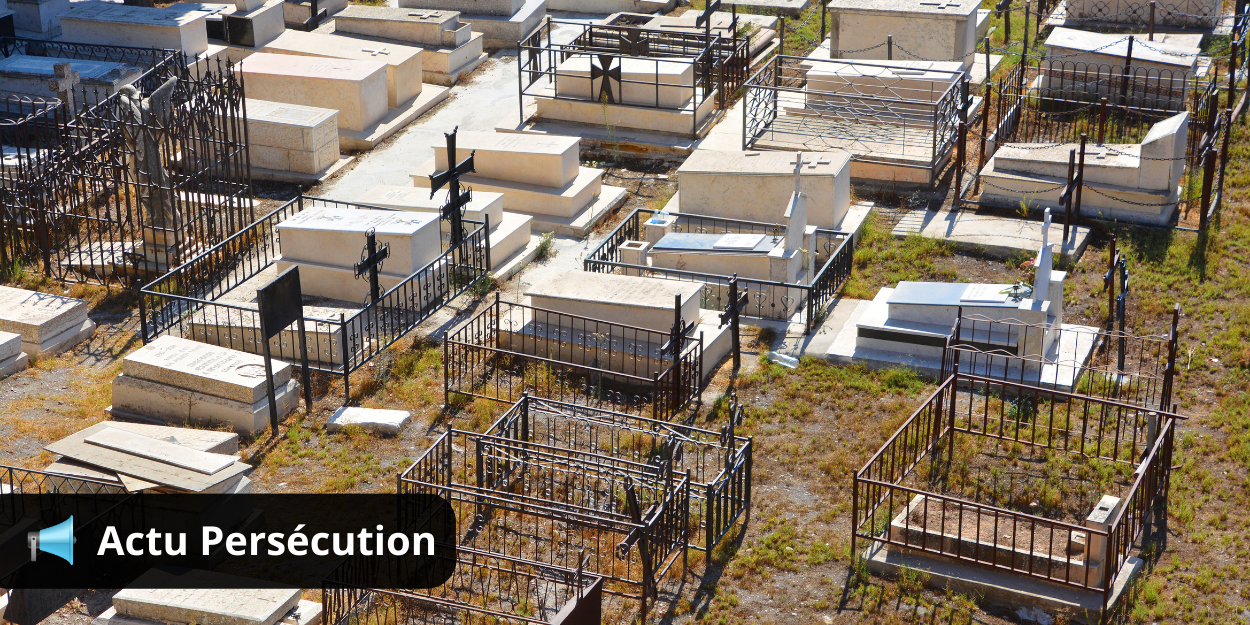 ---
The Israeli Foreign Ministry denounces "an immoral act", "an affront to religion" following the desecration of a Christian cemetery in Jerusalem.
Dozens of graves in a Protestant cemetery in Jerusalem, which belongs to the Church Missionary Trust Association Ltd, an Anglican organization, were vandalized. It was local Christian leaders who expressed their "dismay" on Wednesday. Israeli police said they have opened an investigation.
Overturned crosses and damaged graves have been discovered in the Protestant cemetery on Mount Zion, adjacent to the Old City of Jerusalem and where Jesus took his last meal with the apostles according to Christian tradition.
"We discovered more than 30 tombstones and crosses broken into pieces," said Hossam Naoum, Anglican bishop in Jerusalem, adding, "we are not only appalled but also very saddened." He called this desecration a "obvious hate crime" against Christians. "This act is not only cowardly but disgusting, and anyone with blood in their veins would reject such behavior," he said at a press conference on Wednesday.
CCTV footage from January 1 has been shared on social media and by local media. They show two men wearing the traditional garb of Orthodox Jews throwing stones and knocking down stelae.
וידאו, שני יהודים משחיתים קברים בבית הקברות הפרוטסטנטי בהר ציון, אתמ.מ pic.twitter.com/NnCBvGkL6U

- نير حسون Nir Hasson @ חסון (@nirhasson) -
"These criminal acts were motivated by bigotry and anti-Christian hatred," the Episcopal Diocese of Jerusalem said in a statement, also mentioning the surveillance footage.
The Israeli Foreign Ministry said on Twitter that "this immoral act is an affront to religion".
In December 2021, the Catholic Ordinaries of the Holy Land expressed their concerns in a statement. "In this season of Advent which prepares us for Christmas, we, as Pastors of our communities, feel the need to express certain concerns, about the political and social life of our communities, which occupy our hearts at this time. ", they say. They denounce "the progressive deterioration of the general social and political situation in the Holy Land".
MC (with AFP)
Image credit: Shutterstock / meunierd