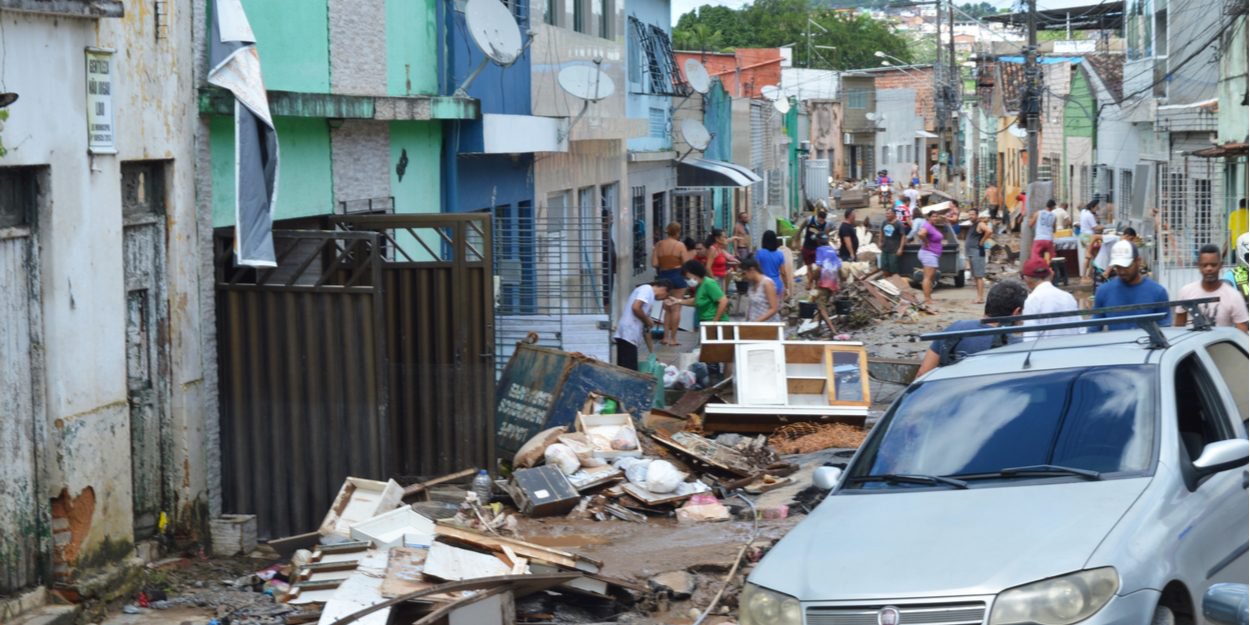 ---
"I praise God, because I would rather [lose] things than my children, my family, my grandson... Thank God they are all fine. I have a thousand reasons to thank God and to praise him. »
In the state of Pernambuco, northeast Brazil, at the end of May, floods caused 106 deaths. On Twitter, the videos relayed by Internet users are impressive.
On Sunday afternoon, 56 people were confirmed dead in the state of #Pernambuco after heavy downpours, while 56 other people are still missing.

This is the fourth major flood in just 5 months. #Recife #Pernambuco pic.twitter.com/8jy4TEcYF7

— Jean-louis DAVID (@Jeanlou42592873) June 1, 2022
Among those affected by these torrential rains is Dona Josélia, a Christian from Recife whose faith is upsetting social networks. Caught in the floods, with water up to her neck, this Christian continues to praise God.
Dona Joselia had filmed herself to share her situation at her prayer circle.
"Do you see how our house is doing, Sister Telma? But still, I worship the Lord. If everything is difficult, adore the Lord, even in sacrifice, but praise him. Even in pain. (...) I go through the test giving glory to God. We have lost everything, Sister Telma, but still I give glory to God. I thank God for everything. He deserves glory, praise. I am attached to this psalm, psalm 125, those who trust in the Lord they will be like the mountains of Zion which cannot be moved, but which remain forever. This water will not shake my faith. »
Interviewed by TV Newspaper, she claims to have "a thousand reasons to thank God and praise him".
"I praise God, because I would rather [lose] things than my children, my family, my grandson... Thank God they are all fine. I have a thousand reasons to thank God and to praise him. »
MC
Image credit: Shutterstock.com / RhuanPastoriza