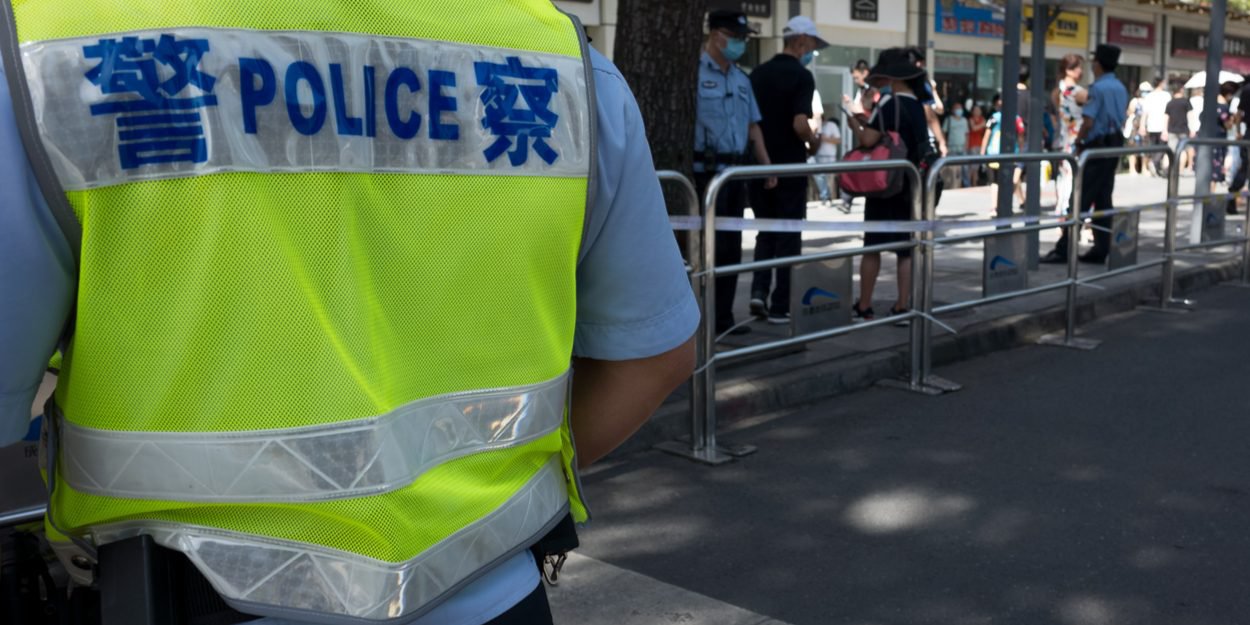 ---
"China's continued crackdown on the ERCC is the best example of how Beijing continues to disregard the religious freedom of its people even though the Constitution guarantees this right. »
On Sunday August 14, about sixty Christians from the Early Rain Covenant Church (ERCC) were gathered for worship in Chengdu, in a teahouse, when about twenty police officers raided the scene.
The police announced that the ERCC had been dissolved and that their assembly was illegal. Officers locked the doors and refused to let the members leave until they provided identification.
Xing Hongwei, a Christian present at the scene, resisted the police, reluctant to give out his personal information. He and his wife were arrested by the police.
【成都秋雨教会信徒聚会遭警察冲击】
【一人被刑拘】

成都秋雨圣约教会约50名信徒周日(14日)在一茶馆进行基督教主日聚会,遭到约30名警察和便衣冲击。警察指信徒非法聚会,其中一人被警察以"袭警"为由带走调查。教会信徒说,被带走的信徒邢宏伟已被刑事拘留。https://t.co/AAccsduxRL pic.twitter.com/KzjHcSdvA7

- 自由 亚洲 电台 (@RFA_Chinese) August 15
In front of the police station, the Christians then learned that he had been transferred to another place. His wife claims that he is accused of having "attacked the police".
Bob Fu, pastor and founder of China Aid, denounced on Twitter a pure religious persecution.
A Christian author, Mr Xing Hongwei, one of the members of Early Rain Covenant Church in Chengdu, Sichuan province received criminal detention for attending Sunday peaceful worship service yesterday! pure Religious persecution! Pastor Wang Yi is serving 9-yr in Jail. @IRFSummit https://t.co/MLVNgdtl2a pic.twitter.com/PJ9EFIt2FB

— Bob Fu 傅希秋 (@BobFu4China) August 15
For Gina Goh, regional director ofInternational Christian Concern for Southeast Asia, "China's continued crackdown on the ERCC is the best example of how Beijing continues to despise the religious freedom of its people even though the Constitution guarantees this right".
She deplores the harassment and persecution of the church since the arrest of her pastor, Wang Yi, sentenced to nine years in prison for "incitement to subversion of state power, cases of illegal business".
"Since the incarceration of ERCC pastor Wang Yi and elder Qing Derfu in 2018, the government has continued to harass and persecute the house church. The government's goal is to see all house churches disappear so that they can fully control Christianity in China. »
Faced with the persecution of his church, Pastor Wang Yi had written a letter calling for "faithful disobedience" which had shocked the international community.
MC
Image credit: Shutterstock.com / ZorroGabriel