Shortage of baby milk in the United States: Mobilizing breastfeeding mothers to help families in need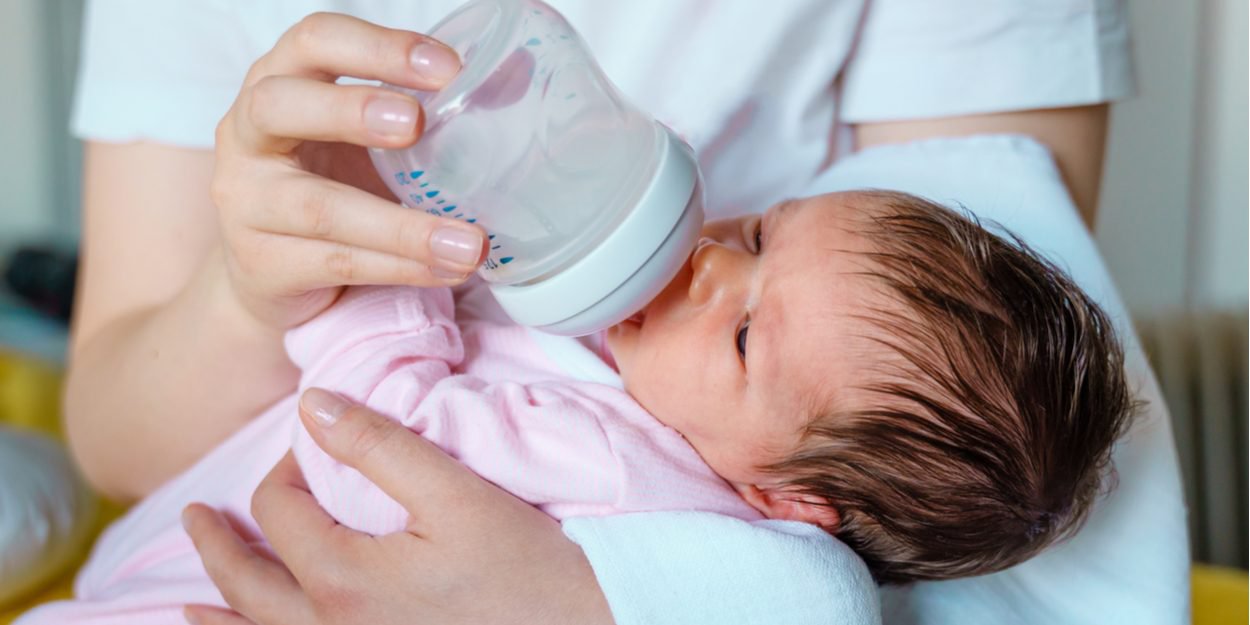 ---
As America faces a shortage of baby milk, breastfeeding mothers are providing breast milk to families in need or to milk banks. The second option being the safest, according to experts, to avoid the risk of disease transmission.
American supermarkets are currently facing a shortage of powdered milk. A disaster for mothers who do not breastfeed their newborns as well as for all those who feed their babies exclusively with this preparation and who are forced to look for alternatives.
CBN News reports the testimony of Kyndall Lane, an American who breastfeeds her infant and who also provides milk to friends who cannot breastfeed their child.
"You know, in the Bible it says, 'Much will be asked of whom much has been given,' and I was so blessed to have more than enough," she said. "So, I feel that God has put it on my heart to be able to help mothers in this specific period".
The mom also donates to a breast milk bank at Children's Hospital of the King's Daughters (CHKD) in Virginia, one of dozens of breast milk banks in the Human Milk Bank Association of North America (HMBANA).
Ashlynn Baker, director of CHKD's milk bank, warns against "informal sharing, or black market sales of breast milk". A practice that can, according to the specialist, be dangerous.
She recalls that there is a "risk of contamination", a "risk of transmission of viral diseases" as well as a "risk of exposure to drugs" taken by the person who provides the milk. She explains that in milk banks, breast milk is selected, analyzed and pasteurized, which reduces the risk of disease transmission.
For the moment, her organization mainly supplies hospitalized infants, but she believes that some HMBANA milk banks could also help the general public.
Joe Biden sets up an airlift
US President Joe Biden, for his part, announced on Wednesday the establishment of an airlift to transport milk from factories abroad, an operation called "Fly Formula". It will also use a Cold War-era law, the Defense Production Act, which requires producers of ingredients needed to produce infant milk to facilitate the acceleration of production and supply chains.
"We are doing everything we can to ensure infant formula is provided to all who need it," he wrote on Twitter.
I'm taking two new steps to increase baby formula supply:

- Invoking the Defense Production Act to increase domestic production
- Launching Operation Fly Formula to use federal planes to fly formula in from abroad

We're making sure safe formula gets to all who need it. pic.twitter.com/lnkxsaCY6T

- President Biden (@POTUS) May 18, 2022
Camille Westphal Perrier