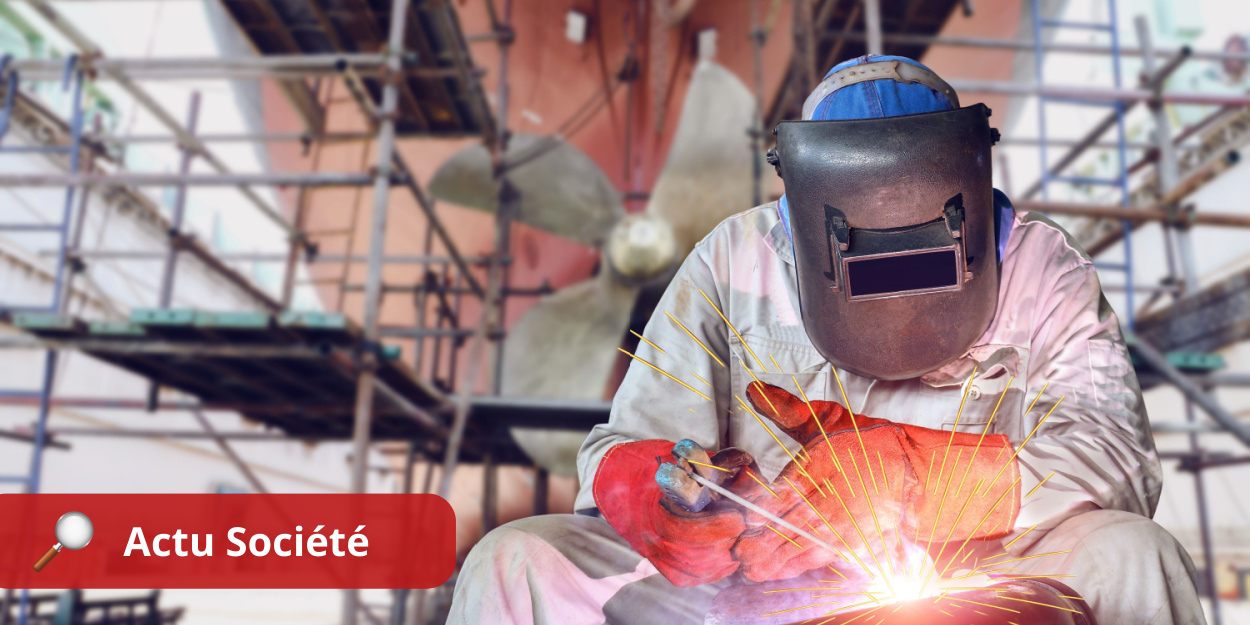 ---
Under the spotlight since the beginning of the year, the project for the future of the pension system, against which the French were widely mobilized this Thursday, January 19, includes in particular measures of a change. professional wear and tear. When reform presentation, on Tuesday, January 10, Prime Minister Elisabeth Borne insisted on this point.
Four avenues are currently being considered for physical or repetitive jobs: the creation of an investment fund of one billion euros for the prevention of professional wear and tear; the implementation of reinforced medical monitoring for employees with a difficult job; the possibility of financing retraining leave; the extension of the professional prevention account (C2P) to more employees and with more rights.
This C2P, born of "Macron orders", had replaced the term "difficulty" in "professional risk factors" in 2017 and had removed 4 factors (heavy loads, painful postures, mechanical vibrations and chemical risks) from the previous system, the account hardship prevention personnel (C3P). In December 2022, the Court of Auditors presented this C2P as "an unambitious and uncontrolled device" in its thematic public report on public health policies in job In the enterprises.
Repair more than prevention
How to understand the four measures put forward on this subject during this presentation? First of all, concerning the creation of an investment fund of one billion euros to finance prevention, awareness-raising and retraining actions, a measure explicitly claiming prevention as an objective, several questions arise. On what analyzes is this amount of one billion euros over five years based? What concrete objectives will this investment fund set itself? Is it an extension of Caisse des dépôts national prevention fund or from an additional fund? These questions are pending.
Regarding the expansion of the C2P, three thresholds for endowing the account with points have been lowered: with the reform, it will be enough to work 100 nights per year, and no longer 120, or 30 nights in alternating work against 50 today. today. This extension also gives rise to the accumulation of points in the event of exposure to several forms of painfulness. If the government refused to reinstate the 4 excluded criteria in 2017, the pension reform would however allow, for employees exposed to heavy loads, painful postures and vibrations, subject to official recognition of an incapacity, to benefit from new rights, each professional branch having to list the trades concerned. This creates a risk of mismatch between professions, some branches being able to recognize a profession as difficult and others not.
Finally, the financing of retraining leave and the establishment of reinforced medical monitoring for employees with a difficult job appear to be remedial measures rather than real prevention. However, as we have already pointed out in a previous article, work plays a decisive role in the differences in life expectancy and health status between citizens.
This finding is validated by numerous studies linking exposure to hardship factors with, in particular, the early exit from employment, or the state of health after 50 years. Disability-free life expectancy is also correlated with professional categories. These measures should therefore only have a limited effect in avoiding or reducing labor ills.
Non-use of devices remains important
The prevention of professional disintegration and burnout is already at the heart of strategic axis 2 of the "workplace health plan 4" adopted for the period 2021-2025. While certain technical advances do indeed make it possible to improve working conditions (like exoskeletons for heavy loads), they are still far from solving the problem. Admittedly, according to the Department of Research, Studies and Statistics (Dares) of the Ministry of Labour, long exposure to physical stress has decreased in the majority of sectors over the past 20 years. However, the short-term exposures increased over the same period.
In addition, the Court of Auditors had underlined at the end of 2022 the difference between the number of employees concerned according to the Dares and the number of employees declared exposed within the framework of the C2P: all risks combined, only a quarter of potentially exposed employees have a professional prevention account, this proportion varying between 11% for noise and 53% for night work. This phenomenon of non-recourse, which recalls others, should lead to a profound review of the system, its scope, its means and its objectives.
And the burnout?
As for the risks related to psychosocial factors, the Minister of Labor Olivier Dussopt estimated, on January 15 last on France Inter, that it was of a "huge" and "major" project suffering from a lack of indicators. These factors are assessed regularly, in particular by one of the Dares surveys which, in its latest estimates, report a decline in room for maneuver favoring autonomy. Worse, studies on employees exposed to several professional risks show that this majority category is systematically affected by organizational and relational constraints.
Moreover, referrals to the regional committees for the recognition of occupational diseases (CRRMP) have more than doubled in 10 years. Thousands of employees thus see their mental illnesses recognized as occupational illnesses. the burn-out, burnout in French, is one of these conditions, but this syndrome is far from being the only disorder that can lead to coverage by the Accidents at work – Occupational diseases (AT-MP) branch of the Social Security.
Ambitious and incentive measures to protect employees and avoid damage to their health as soon as they take up their positions are therefore still missing in the pension reform project. And the absence of staff representatives trained and dedicated to this subject, since the abolition of the health, safety and working conditions committees (CHSCT) in 2017, further complicates the consideration of these issues.
Claire Edey Gamassou, Lecturer in Management Sciences, Paris-Est Créteil Val de Marne University (UPEC) et Tarik Chakor, Lecturer in Management Sciences, Aix-Marseille University (AMU)
This article is republished from The Conversation under Creative Commons license. Read theoriginal article.
Image credit: Shutterstock/ Tawansak