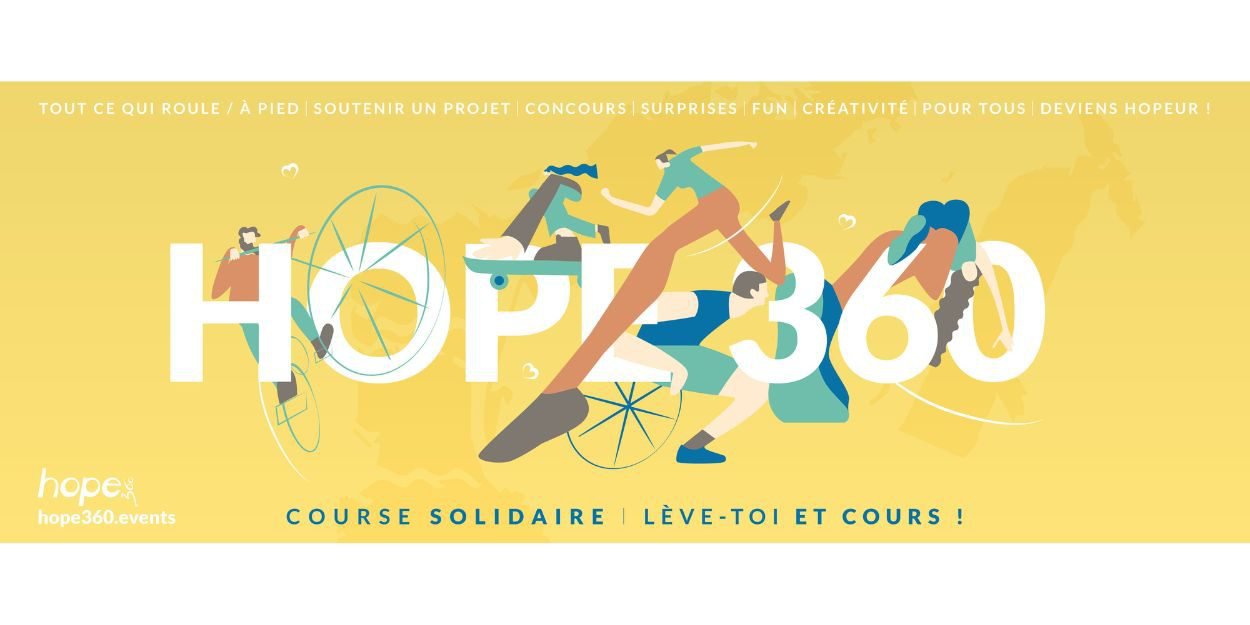 ---
With its first two editions, the Hope 360 ​​solidarity race returns in 2023 to Les Mureaux (78) with a new dream. After traveling together around the earth, we now want to reach the moon and raise even more funds!
In 2021, more than 800 solidarity athletes took up challenges by bike, on foot, by swimming, on horseback, by scooter, in strollers, etc. and traveled more than 36 kilometers (almost around the world) to raise funds for projects led by NGOs and Christian associations for international solidarity.
15 projects were supported and still have an impact today!
With its first two editions, the solidarity race Hope 360 ​​returns in 2023 to Les Mureaux (78) with a new ambition, that of landing the moon and therefore covering many more kilometers. What purpose ? Always the same, that of supporting the projects of Christian NGOs acting in emergency, development, environment and advocacy.
Very soon, you will be able to discover the new projects, choose the one that is close to your heart and take up as many sporting challenges as you wish online or face-to-face.
Find the 2021 edition of Hope360 in picture and join us on April 15, 2023 in Les Mureaux for solidarity races! In addition to taking up sporting challenges, you will be able to meet the different associations and enjoy a privileged time of exchange with them.
Save the date on Facebook ou LinkedIn and we will keep you informed of the launch of the challenges.
Amelia Roumeas, group coordinator ASAH