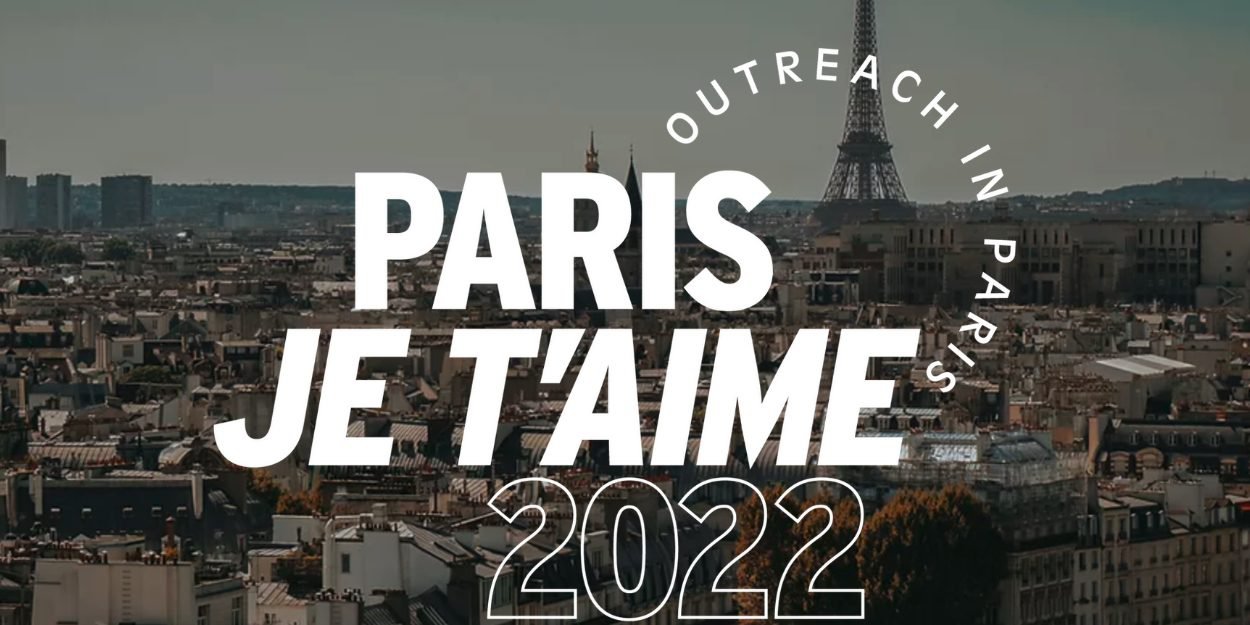 ---
Go+ France is an association that serves several events to create connections between churches in France. This summer, the organization got involved in the Paris Je t'Aime event, which takes place from July 15 to 30 in the City of Light.
Over the next two years, France will host two of the biggest sporting events in the world: the 2023 Rugby World Cup and the 2024 Paris Olympics. Early estimates indicate that around 14 million visitors will come to France for these two events, representing a tremendous opportunity for the church in France to come together to share the gospel, advance the kingdom of God and show people the love of Jesus.
Prior to the preparation of these efforts, Go+ France, puts itself at the service of several events to create connections between the churches in France. This summer, the organization has invested in the event Paris I love you.
For two weeks from July 15 to 30, Paris Je T'Aime invites those who wish to participate in times of evangelization, ministry and service in Paris. Serve meals to the homeless, attend outdoor musical events or participate in training, Christians are spoiled for choice during this meeting organized by Youth With A Mission (YWAM) Paris Connect.
As part of this event, there are also four festivals and a football tournament called the Nations Cup. Festivals are designed to serve families by providing free activities with games and entertainment for children in public parks, with the aim of creating an atmosphere of joy for young and old through physical activities.
As for the Nations Cup, it is a local version of the FIFA World Cup. Eight teams, representing many countries, will be present. Activities promoted by Go+ France as key strategies to effectively engage Christian communities through service and sport.
Both of these events are a great opportunity for Christians and people of other faiths to come together, participate in life-giving activities and build relationships!
Go+ France is part of an international Christian sports network called "Ready, Set, Go" which aims to help churches around the world serve and connect with their communities through sport, recreation, fitness and wellness. The two strategies highlighted by Paris Je t'Aime are just two of many activities that Ready, Set, Go and Go+ France support to help churches engage in their communities and, at the same time, share the love of Christ through service.
Derrick Rhain