Pakistan: outpouring of solidarity from the media and the authorities towards a Christian woman threatened with death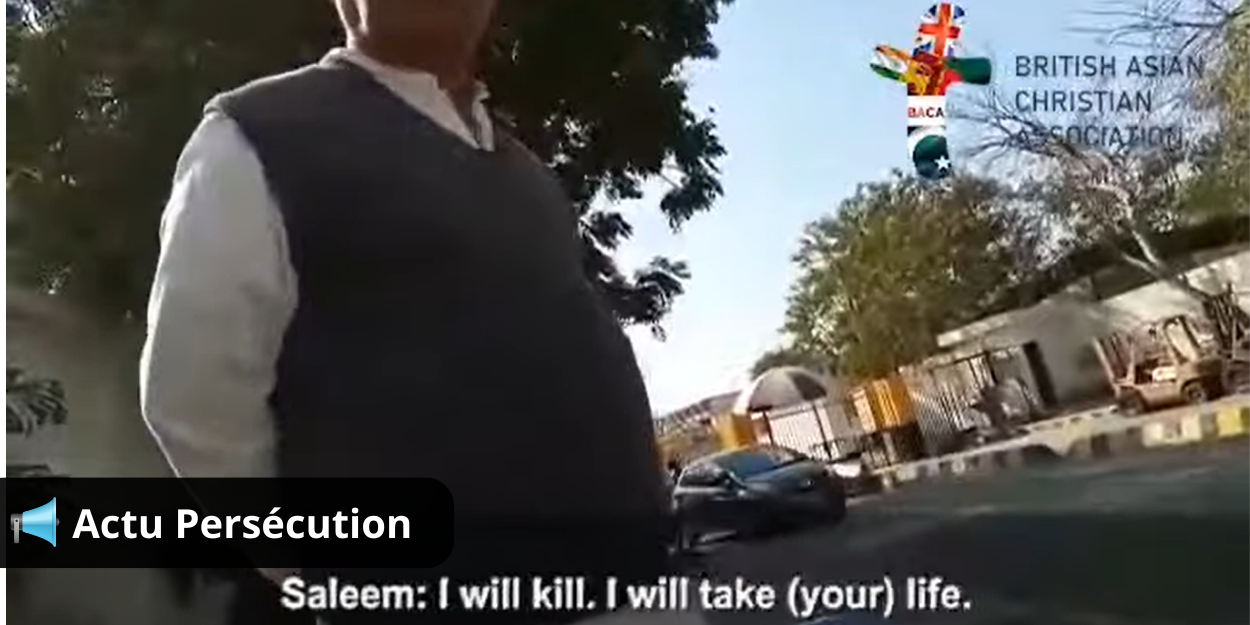 ---
In Pakistan, religious minorities live in constant fear of mob attacks or of not having injustices against them taken seriously by the authorities when the culprits are Muslims. However, it happens that they or compatriots give them their support. A Muslim who wanted to accuse a Christian of blasphemy in order to kill her with impunity saw his plan backfire and his victim benefit from a surge of solidarity.
The fate of Pakistani Samina Mushtaq could have been sealed on January 5 when she was unjustly threatened to be accused of blasphemy, which in his country could have led to either a fatal lynching or a criminal conviction.
The airport customs officer, who is also a Christian, had reprimanded a Civil Aviation Authority official for letting a friend's vehicle pass through a checkpoint without a valid pass or plate of registration. The latter, Saleem, then introduced himself as a government employee and shouted that he would call the religious scholars to kill her.
The threat is not to be taken lightly in Pakistan, where angry mobs can beat to death people accused of blasphemy made without any evidence, and where justice can convict people on baseless charges. When Samina objected that if he falsely accused her he risked being arrested, Saleem replied:
"I will kill, I will take your life. »
Saved by sharing the video proving her innocence
The mother-of-four had the presence of mind to record the scene with her smartphone, proving she had not insulted Islam or the Prophet Muhammad. However, the video would not have been enough to protect her from a lynching, it was her sharing on social networks that saved her life. It was then picked up by several local media.
The virality of the video led members of humanitarian organizations to ask that the employee of the airport be protected. The main councils of ulema (Islamic scholars) supported the widow. The chairman of the Council of Ulema of Pakistan, Allama Ziaullah, also met Ms. Mushtaq and promised to support her:
"We met our sister and assured her that we support her religiously and legally. If she wishes to go to court and file a first report of the incident against the representative of the Civil Aviation Authority, we will fully support her during the investigation and in court. »
Saleem has been suspended from duty pending the investigation, and former President Asif Ali Zardari has called on the federal and Sindh provincial governments to take measures to ensure safety of the victim of the threats.
Muslims in a village saddened by the murder of a Christian neighbor
Support for minority citizens against a Muslim is not common in Pakistan. This affair, like that of the murder of Allah Ditta Masif last January, testifies however that good intentions exist.
On January 11, Allah, 55, asked three Muslim men from his village to stop stealing the guavas he was growing. One of the Three Malefactors shot, in front of his family, the XNUMX-year-old Christian nicknamed "uncle" by the children of the village. The three men ran away laughing and shouting, "You Christian filth cleaners have no chance of justice, we can kill you whenever we want." »
Following this drama Muhammad Abdul Ghufar, a Muslim neighbor supported the victim. He told the British Asian Christian Association, a support organization for Christians:
"Allah Ditta was a very noble person, he was the breadwinner of his family, an excellent father and a wonderful neighbour. The killers killed him for no reason, we stand by his family and hope they get justice. »
Jean Sarpedon
Image credit: Youtube video / Screenshot from the video filmed by Samina Mushtaq