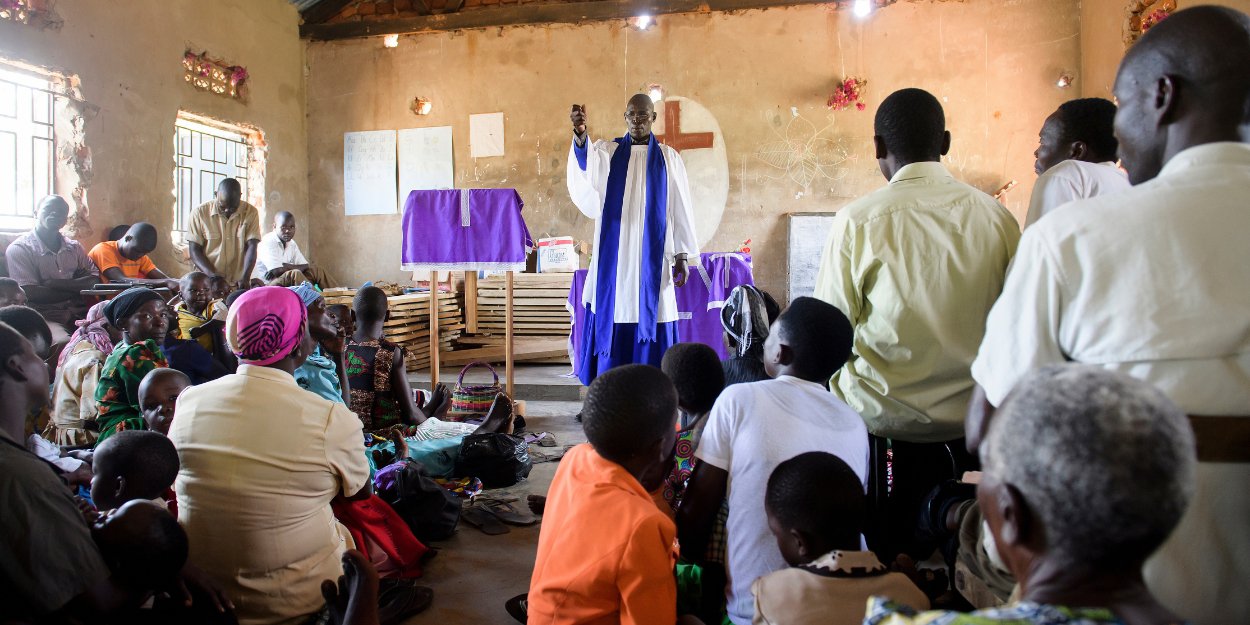 ---
Police in Uganda said on Sunday they foiled a bomb attack on a cathedral in the capital Kampala and arrested a man suspected of wanting to set off the explosive device among worshippers.
Hundreds of people were evacuated from the cathedral at the Rubaga Miracle Center after the man tried to enter it with an explosive device, police spokesman Patrick Onyango said.
"We conducted a controlled detonation of the improvised explosive device consisting of nails, a motorcycle battery, a charger and a telephone handset that was to be used in the attack," he said. he told the press outside the cathedral.
He said police tracked the 28-year-old man after receiving a tip of a possible attack at a place of worship, and finding a bomb in his backpack during his arrest.
Police are searching for three other men after the suspect said he may have had accomplices.
The perimeter of the cathedral was cordoned off; sniffer dogs and bomb squad members searched the scene but no threat was detected.
"The terrorist was a few meters from the entrance but the security forces intervened and he was arrested before he could enter the church and detonate the bomb," evangelical pastor Robert Kayanja. This pastor is a public supporter of President Yoweri Museveni.
According to a police memo seen by AFP, police had been warned of a possible attack at crowded places, including churches and shopping malls.
In June, jihadists from the Allied Democratic Forces (ADF) militia, which pledged allegiance to the Islamic State group, killed 42 people, including 37 students, in a high school in western Uganda located near the border with the Democratic Republic of Congo.
It was the deadliest attack in Uganda since the double attack in Kampala in 2010 which left 76 dead during a raid claimed by the Islamist group Shebab, based in Somalia.
The Editorial Board (with AFP)
Image: Richard Juilliart / Shutterstock.com