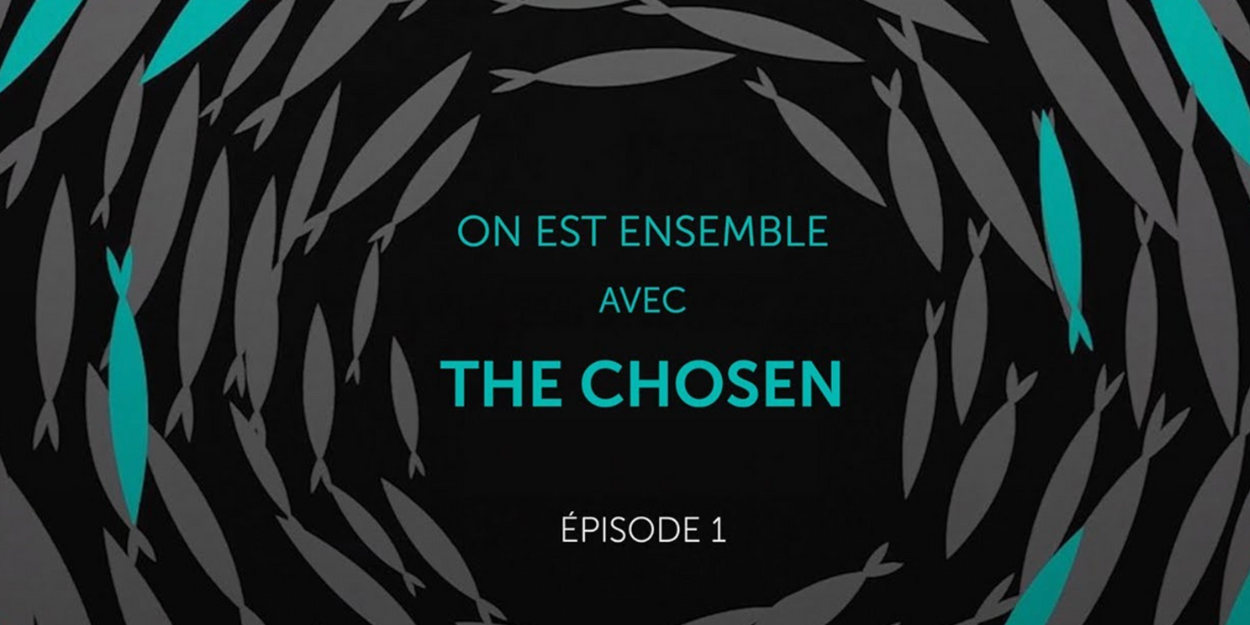 ---
After 2 magnificently successful previews of season 2 in French in Paris and Marseille, The Chosen France invites you to the recap lives of season 1 on YouTube, special programs entitled "On Est Ensemble avec The Chosen". The premiere will air tonight at 18:30 p.m.
I'll meet you every Tuesday evening, from 18:30 p.m. (French time) in "We Are Together with The Chosen" for a live show with testimonials and guests, followed by the broadcast of an episode of season 1 of the series.
We start this Tuesday, November 1 at 18:30 p.m. (French time), with episode 1 of season 1. This is an opportunity to invite your loved ones who have not yet started the series! And for you and me to see it again, with these expert testimonies.
Indeed, you will have the opportunity to hear the extraordinary testimony of an ambassador in connection with this first episode "I called you by your name".
We will have a time of interactions and questions with our guest Matthieu Moury, pastor at the Argenteuil Baptist Church, graduate of the Free Faculty of Evangelical Theology and student at the Jean Calvin Faculty. We will also have a priest, brother Paul Adrien, who will shed some very interesting light on the characters of The Chosen.
The exchanges will be led by Pastor Nathan Lambert and yours truly and you will of course be able to react live (if you are present) to what will be shared. We will try to answer your questions about the series and this episode.
These broadcasts are unpublished on YouTube in French. Do not miss them because the episodes will not be able to stay on YouTube beyond a few days for a question of broadcasting rights.
Pray the Lord bless these live nights. May he also bless the preparation for the broadcast of season 2 on C8 and Canal+, the teams working there, the testimony of Christians through unity around this project. And may he bless you!
May God bless you and look forward to seeing you again this Tuesday if you can.
We are good together!
Eric Célérier