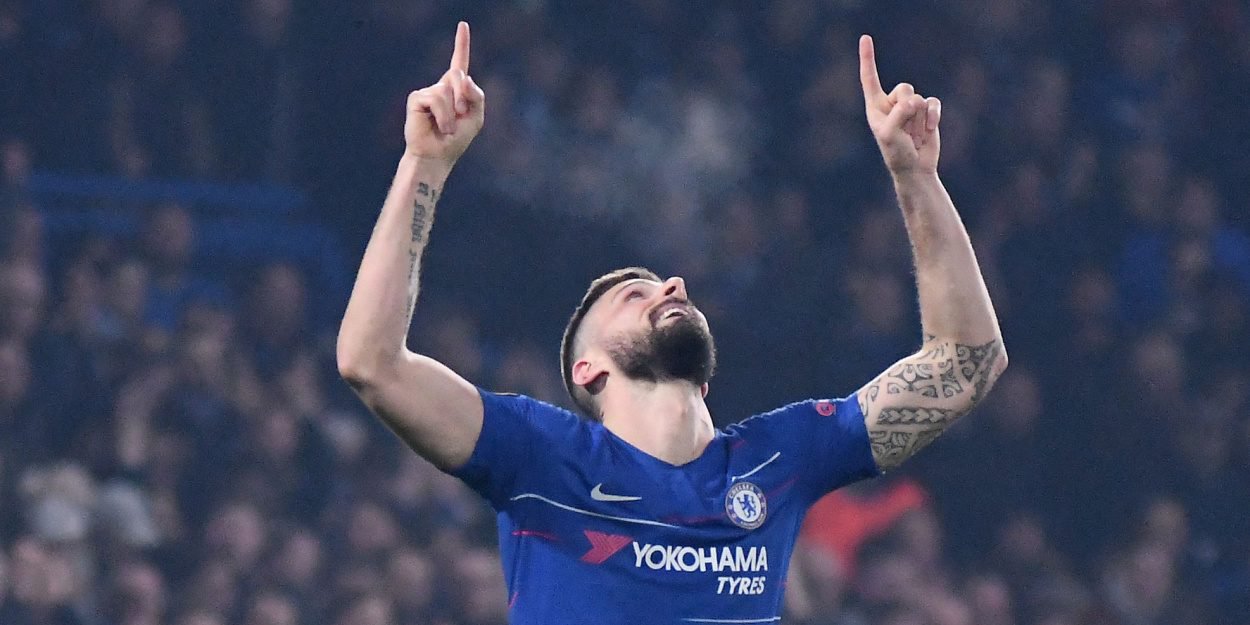 ---
As a Christian, Olivier Giroud finds himself in spite of himself at the heart of a political recovery according to his relatives who affirm in the columns of Le Parisien that he is of "total political neutrality" and that his faith pushes him to " love everyone".
Since the start of the World Cup in Qatar, the striker has distinguished himself on several occasions, notably during the match against Poland in the round of XNUMX and against England last Saturday. An exceptional performance which notably earned him the title of top scorer in the history of the France team with 53 achievements.
After the match against the Three Lions, the world champion was celebrated by several far-right political leaders, such as Jordan Bardella, president of the National Rally or Eric Zemmour of Reconquête. "World Cup 2022: Olivier Giroud hero in spite of himself of the hard right", headlined Le Parisien on Monday, which evokes the discomfort caused by this enthusiasm in the player's entourage.
They claim that Olivier Giroud is "annoyed" by this recovery attempt and point out that the devout Christian is not trying "to be a standard bearer, it's against his convictions but he can't prevent it". "He is totally politically neutral, his religious beliefs push him to love everyone and whether there are 10 reds or 10 whites on the pitch, it doesn't matter," continue his relatives.
The faith of Olivier Giroud
It is true that the Christian faith of the French player has occupied an important place in the media since the start of the competition. Olivier Giroud does not hesitate to talk about his convictions and kneels with his fingers to the sky as soon as he scores a goal. At the microphone of TF1, Sunday evening after the victory of the Blues against England, he notably declared: "You know my faith, I have always believed in it. It's God's plan", (God's plan in French Editor's note).
Les Bleus won a historic match yesterday against Morocco in the semi-finals. If the adventure stopped there for the Atlas Lions, they nevertheless became the first African team to reach this stage of the competition. For its part, the France team will face Lionel Messi's Argentina on Sunday for a third star.
See this post on Instagram
A final on the "Day of the Lord"
On social networks, several Internet users are already making predictions, with humor, about this final which will therefore take place on the "Day of the Lord". "The final is the day of Lord Giroud will put a hat-trick everything is already written", tweet one of them. "You want to play the final on a Sunday the week before Christmas when Giroud is at his peak?!?! Nan is asking for defeat, "ironically another user of the social network.
The final is the day of Lord Giroud will put a hat-trick everything is already written

— Christian 🇫🇷 (@kingchris287) December 15, 2022
And you want to play the final on a Sunday the week before Christmas when Giroud is at his peak?!?! Nah, it's asking for defeat https://t.co/65xNOBls8j

— Djudju (@Erwan_tinen) December 14, 2022
Camille Westphal Perrier
Image credit: Shutterstock / Cosmin Iftode