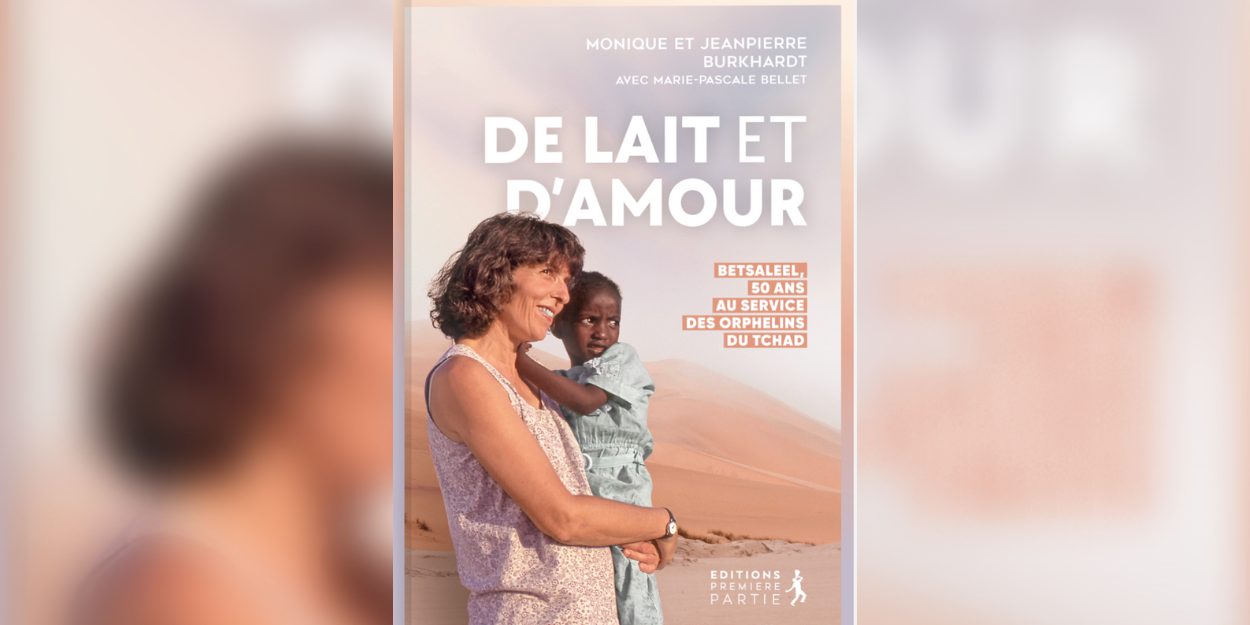 ---
Discover the exceptional adventure of Jeanpierre and Monique Burkhardt. A couple who worked for more than 50 years with Chadian orphans, carried by an unfailing faith.
The Lord does not call the qualified, but He qualifies the called. It is this message that Jeanpierre and Monique Burkhardt wish to carry and transmit today through their testimony transcribed in the book "De lait et d'amour", published in First Part editions.
With great humility, they recall their years in Chad, grateful for the help they received over the years and the hardships.
"We agreed to tell our story, but simply to glorify God. We are nothing, we are simple servants, but if it can inspire young people to say to themselves, 'why not me?'. After all, Monique is a secretary, I am a cabinetmaker. All this was made possible thanks to God, we have the same God and he is the same today. »
Since her earliest youth, Monique has wanted to serve Jesus as a missionary. His heart beats especially for India. What joy when she finally had the opportunity to go to this country as a missionary at the age of 21! An adventure that will however quickly come to an end. Sent to Chad to develop an evangelization movement among young people, she does not really understand what she is doing there but decides to stay out of obedience.
One day, she is entrusted with two abandoned newborns, doomed to certain death. It is here that the Betsaleel adventure really begins (which means "under the shadow of God"), the orphanage that she will create and manage for more than 50 years with Jeanpierre, her husband, thanks to the provision of God. .
In this breathtaking story, we follow this exceptional couple (whatever they say!) who will brave all the dangers, experience incredible miracles, save and love hundreds of children. An inspiring story filled with joy and sometimes tears, which invites everyone to step out of their comfort zone to serve the Lord and our neighbour, whether down the street or on the other side of the world. .
During our meeting, Jeanpierre, who was in Chad a few weeks ago, told us about the difficult situation the country is currently experiencing. Between civil war and devastating floods, he launches a call to prayer for the local population as well as for the protection of children and people who live and work within the work of Betsaleel.
Camille Westphal Perrier