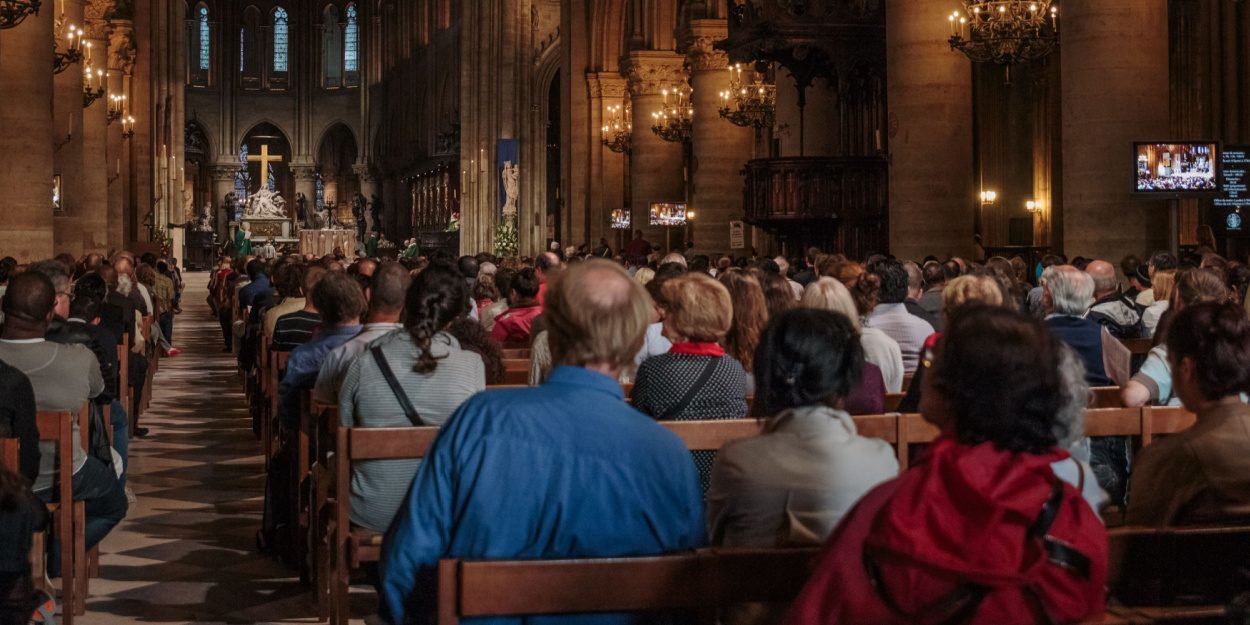 ---
Santier affair, Ricard affair, indictment of a priest for rape of a teenager: shaken by new scandals, Catholics are going through a serious "crisis of confidence" which risks causing some to decline in practice and commitment , witness the faithful and sociologists.
"We are overwhelmed by suffering," Sylvie de Kermadec, 69, a practicing Catholic at the parish of Saint-François-Xavier in Paris, told AFP. "It makes me angry," laments Bérénice, 33, a practitioner in the diocese of Créteil, where a former bishop, Michel Santier, was sanctioned by Rome for "voyeurism" on young adults.
Beyond the amazement and the words of compassion for the victims, the feelings are multiple.
Even "if there are many good priests and good bishops", "we may have had too blind a trust in the leaders of the Church", and "that could have encouraged certain excesses", judge Sylvie de Kermadec. However, if for her "there is a crisis of confidence", "it does not alter (her) faith or the desire to practice" every Sunday.
"We are not at the end of our surprises and we must be ready to hear others," warns Alexis Beaufine-Ducrocq, 35, from the diocese of Nanterre. He who has been "practicing for a long time", "wants to hold on, because he wants to help clean up (his) Church". This explains his commitment to the collective of faithful Agir pour notre Eglise, which intends to maintain pressure on the episcopate.
For Mary de Wailly, 45, recent revelations show that the recommendations of the Sauvé commission on the extent of pedocrime in the institution, published in October 2021, "have not been integrated" by the episcopate.
"A year ago, the bishops were on their knees (in an act of repentance, editor's note), but since then they have accumulated lies", she judges, specifying "having distanced herself from the Church" and even with faith for many years. "We still have no guarantees on the safety of children," notes this mother of three children educated in Catholic education and involved in scouting.
Étienne Bernard, a 41-year-old Parisian, a Catholic who practiced every Sunday, broke ties last year. "The contrast between the Church's demands on private morality, its 'lessongiver' side, its fight against LGBT rights and the fact that it has long covered up the crimes of its clerics has taken me away from the practice," he explains. Now, "I no longer believe".
No reform
"Since 2019, there has been an accumulation of revelations which has caused great dejection", summarizes Céline Béraud, director of studies at the School of Advanced Studies in Social Sciences (EHESS).
She notes, with the affair of Cardinal Ricard, "an even stronger crisis of confidence, at the top". The cardinal, former archbishop of Bordeaux, who confessed to "reprehensible" acts committed 35 years ago on a 14-year-old girl, was indeed president of the Conference of Bishops of France (CEF).
This translates into three types of attitude, which it is still "too early to quantify", she notes.
On the one hand, Catholics "who are mobilizing, through pluralist, young collectives, very present on social networks". On the other, "people who pretend to be ostriches". And finally "people who put themselves on the margins and no longer want to get involved".
"This can be seen in the pool of volunteers in the chaplaincies", she underlines. As well as "in practice: two crises, that of the Covid (which resulted in the non-return of some of the faithful to Mass, editor's note) and the crisis of sex scandals intertwined and could produce effects ".
Is the Church going "towards implosion", named after a book of interviews between the sociologists of religions Jean-Louis Schlegel and Danièle Hervieu-Léger (published in Seuil in May)? "The implosion means that it is the Church which is itself responsible for what is happening to it", replies Mr. Schlegel. "It's an institution that hasn't reformed," he told AFP.
Rebuilding trust with the faithful will be "long and difficult", agreed Wednesday the president of the CEF Eric de Moulins-Beaufort.
The Editorial Board (with AFP)