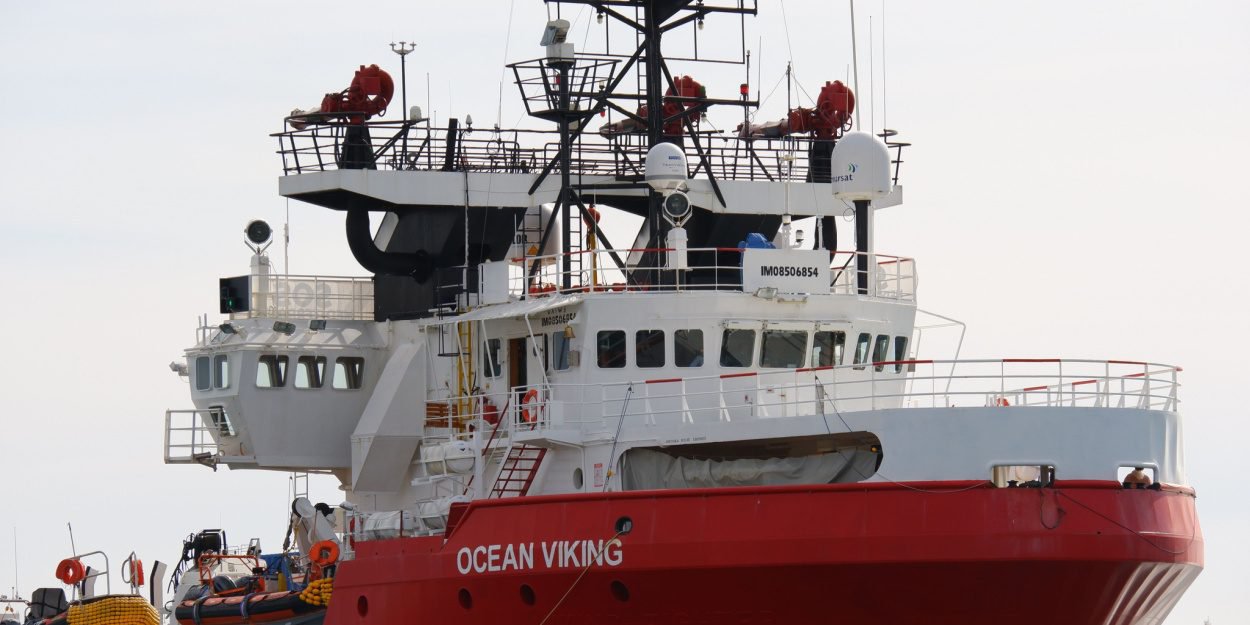 ---
The Ocean Viking, the humanitarian ship of the NGO SOS Méditerranée, carried out two new rescues on Wednesday, bringing the number of survivors on board to 234, the NGO announced on Wednesday.
Overnight from Tuesday to Wednesday, 56 people were rescued from an overcrowded wooden boat in international waters off the Italian island of Lampedusa.
And on Wednesday, 32 others were sheltered off Malta, details on Twitter SOS Méditerranée, headquartered in Marseille (south-eastern France).
These two new rescues, after four previous operations since last weekend, bring to 234 the total number of survivors cared for on board the Ocean Viking by the teams of SOS Méditerranée and the International Federation of Societies of the Cross. -Red and Red Crescent (IFRC).
Since the beginning of the year, 1.762 migrants have disappeared in the Mediterranean, including 1.295 in the central Mediterranean, the most dangerous migratory route in the world, according to the International Organization for Migration (IOM). The UN agency estimated the number of dead and missing in 2021 at 2.062 in the Mediterranean, including 1.567 for the central Mediterranean alone.
Every year, thousands of people fleeing conflict or poverty attempt to reach Europe by crossing the Mediterranean from Libya, whose coasts are some 300 km from Italy.
New Italian Prime Minister Giorgia Meloni, leader of the post-fascist Fratelli d'Italia party, pledged on Tuesday to block the arrival of migrants from Africa, even though more than 1.300 people are currently in difficulty in the Mediterranean. according to the NGO Alarm Phone.
His new interior minister, Matteo Piantedosi, has said he could stop NGO ships, and rescued migrants on board, from reaching Italy, reviving a controversial policy started in 2019 by Matteo Salvini, leader of the League and Deputy Prime Minister in the Meloni government.
The Editorial Board (with AFP)
Image credit: Shutterstock / Alessio Tricani