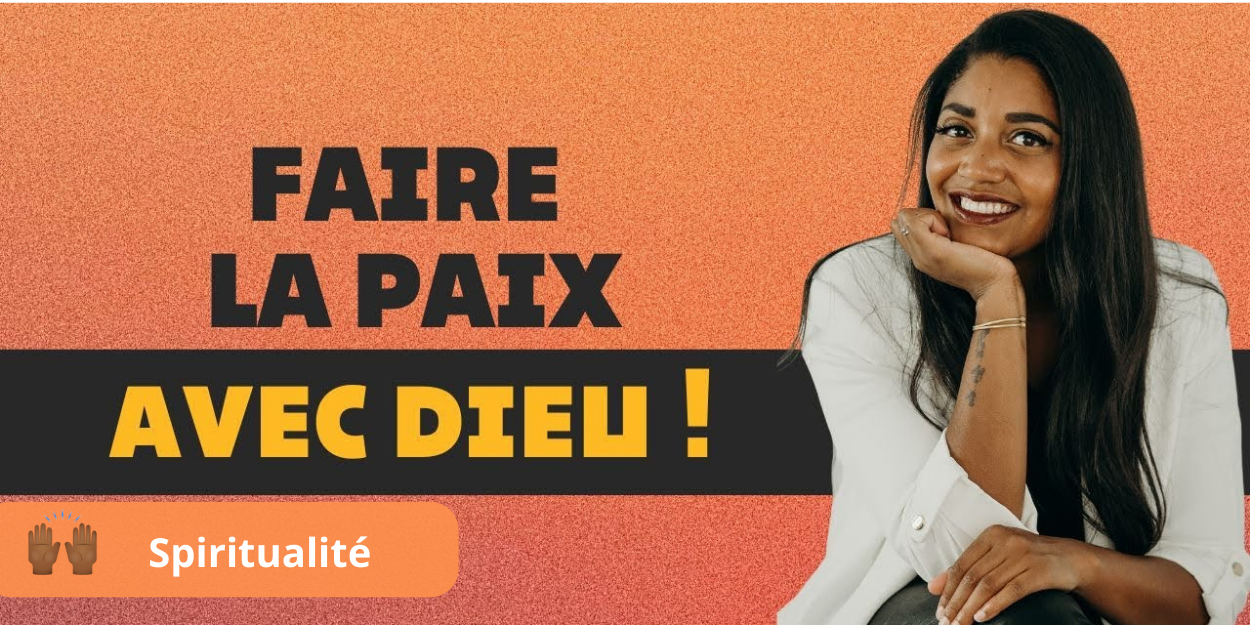 ---
Hi, this is Sandra Kouame, may the peace of God be with you and may his Holy Spirit lead us today. Our verse for the day is found in Romans 5, verse 1: "Because we have been declared righteous because of our faith, we have peace with God through our Lord Jesus Christ. »
There is no longer any doubt or question: whoever believes in the Savior Jesus Christ who died and rose again is justified, his debt is paid and his sins are forgiven. We are justified on the principle of faith, which gives us peace with God through our Lord Jesus Christ. We are accepted in Christ, so there is nothing between us and the Holy God. All other things have been taken away forever.
Guilt and guilty conscience are no longer heard. The sinner has become a beloved child of God. An unshakeable peace has been established between God and us, nothing can disturb it. Nothing can separate us from his love: neither the memories of past sins, nor the feeling of the still present presence of sin in our lives.
Peace is made, and it is made forever. And it is one of the most extraordinary experiences of the Christian life to be at peace with God. There is a difference between peace with God and peace from God.
Peace with God is the result of the justification we have obtained through the work of Christ; it is, therefore, for all of us who have recognized Jesus as our Savior and Lord.
The peace of God, it can depend on our spiritual state. He or she who possesses the peace of God does not worry about anything. But in everything lays out his petitions to God by prayers and supplications, with thanksgiving (Phil. 4:4-9). God's love and justice provide an unshakable foundation on which our peace with God can rest.
Christ, the Prince of Peace, is always with us in the presence of God, and is accessible whenever we look at him. Let's not forget that the devil comes to steal, kill, destroy, but we must not let him. This is why Jesus repeats himself and says again: "Let not your hearts be troubled" (John 14:1), because the devil was definitively defeated on the cross and the victory of Christ is our victory.
So, if you thirst for peace, let yourself be reached today by the love of God and be reconciled with him without further delay. May Christ be your Lord and peace will be with you to eternity. No one else can bring you true peace, and I pray that you may experience it right now, in Jesus' name.
Be blessed and have a nice day!
Sandra Kouame