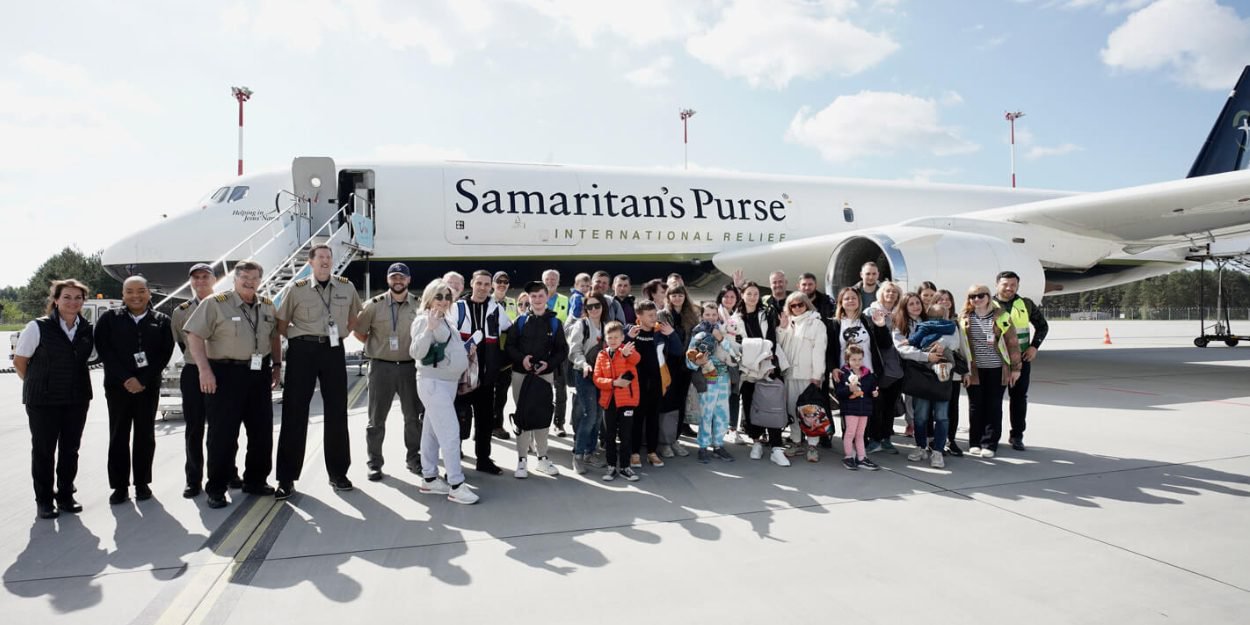 ---
Since the start of the war in Ukraine, Franklin Graham's organization, Samaritan's Purse, has been mobilizing on the ground to come to the aid of the population. On Sunday, the organization allowed 28 refugees to board one of its planes to reach Toronto in Canada, in the hope of a new life.
Sunday May 15, a cargo plane of the Samaritan's Purse organization left Poland as part of a special mission to bring 28 Ukrainian refugees to Toronto, Canada.
Our DC-8 cargo jet transported 28 Ukrainian refugees to safety in Toronto, Canada yesterday. Please be in prayer for these families as they start over in North America and recover from the trauma they have endured in # Ukraine. https://t.co/xmlnVZZq3A

- Samaritan's Purse (@SamaritansPurse) May 16, 2022
"These families have fled the horror of the conflict that continues to rage inside Ukraine, and they are eager to start a new life in North America," Samaritan's Purse said in a statement.
The small group of refugees is made up mainly of women and children of all ages. Some of them testified to what they have been through since the start of the conflict.
Natalia, 8 months pregnant, evokes a difficult escape.
"It has been so difficult. We were getting ready for our new baby and then we had to put our whole life in a suitcase. We didn't know where we were going. We just ran away. »
"Then God had mercy on us when we were found by Samaritan's Purse. We can hope again," says the young woman.
Volodymyr, a banker from Odessa, says keeping his boys aged 8 and 16 safe is his top priority. With his wife and mother, they hope that a new life is possible in Canada.
"God bless these people who have been through so much and had to leave everything behind except what they could carry," said Franklin Graham. He calls for continuing to pray for the Ukrainian people.
according to CBN News, since the beginning of the Russian invasion of Ukraine, Samaritan's Purse has provided the population with more than 330 tons of basic necessities as well as more than 1 tons of food in Ukraine and Moldova. The organization has also sent doctors and nurses to work in several medical centers across the country, including in its emergency field hospital. In total, Samaritan's Purse estimates that it has directly helped more than 338 people.
Camille Westphal Perrier