"Our worship" on Présence Protestante (France 2) with Pastor David Vincent and David Reinhardt in praise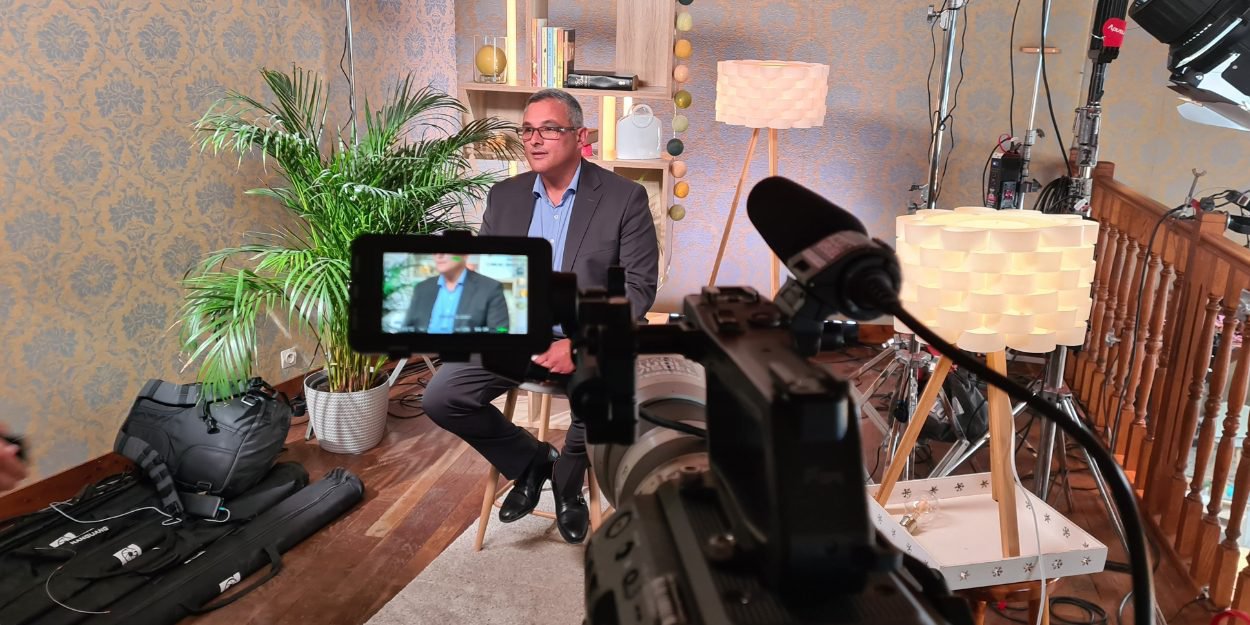 ---
Every month, on the 4th Sunday of the month, Présence Protestante (France 2) offers viewers a program called "Notre Cult". Sunday, July 24, this service will be led by Pastor David Vincent, of the Evangelical Mission of the Gypsies of France. He will be accompanied for praise by gypsy musicians led by David Reinhardt, grandson of the virtuoso jazz musician Django Reinhardt.
March 22, 2020, first confined Sunday. Going to church is no longer allowed. Confinement empties places of worship and fills screens. At the same time as the hearings exploded (344 viewers watched the rebroadcast of the cult of the bikers on Présence Protestante that Sunday). By e-mail, post or post, messages from viewers are urgent: "We want more worship! ".
But if it is because of the circumstances - the impossibility of going to Church - that the demand is more intense, it was already very present before: more and more people cannot, or do not want to go worship and look for similar programs online or on TV.
Need anonymity? Lazy to move? Religious consumerism (I watch the cult that I like)? Want to discover other practices? Is the face-to-face in danger or does the audiovisual attract people who would not travel anyway?
Whatever the sociological issue, the message from viewers is clear and does not seem unreasonable. It is logical that Présence Protestante offers services on the air more regularly.
The team then mobilizes around one objective: to find a way to broadcast on France 2 at least one cult per month. With a short half-hour of weekly program and a budget of… Public Service, difficult to offer more… But one service per month, that would already be better than before, wouldn't it?
So how do you shoot more worship without pushing up budgets? This is how the idea of ​​a new, more intimate format was born, halfway between a house worship and a classic celebration.
We will call it "Our Worship".
It will take a cozy and simple, unidentified place for each pastor to come there as he is, at the height of a man. Whether they are from a small church or a large congregation, from a downtown steeple or a southern ring road shed, they will all be equal before the Word of God. They will come to meet the viewers, accompanied by their Bible, a few musicians and a mini assembly, as one comes to share the gospel in a living room when one is invited.
At the sermon, there will be a woman or a man behind a wooden pulpit, and around, simple people who explore the Bible, sing and pray together. That is all.
This is how, each month, on the 4th Sunday of the month, Présence Protestante can now offer a service. Sometimes these services open with Charpentier's Te Deum, these are the Eurovision services, sometimes they introduce us to places and amazing Protestants, these are the back-to-school services, in September, with surfers, bikers, in a retirement home, etc., and sometimes, the services are therefore intimate, like the coming Sunday, with Our Worship.
The appointment is therefore made this July 24 with David Vincent, pastor of the Evangelical Mission of the Gypsies of France (the METF also called Life and Light). He chose as the guiding thread of his message "the Love of God" in the light of verses 1 to 7 and 16 of chapter 3 of the Gospel of John, a Love that we receive and that saves us.
For the praise, he asked a group of Gypsy brothers and musicians to come. There will be Elisée Ruddenklau and Israel Dauher on guitars and vocals, Emmanuel Leman on double bass and vocals, the promising Django Dauher on violin and guitarist David Reinhardt, grandson of virtuoso jazz musician Django Reinhardt.
A program directed by Elkana Randrianaïvo and produced by france.tv studio. It will be broadcast Sunday, July 24 at 10 a.m. on Protestant presence (France 2) and available in replay on France TV until July 31.
Christopher Zimmerlin - Protestant presence