"Noé la force de vivre": the Bible adapted into a musical at the Palais des Congrès from January 21 to 29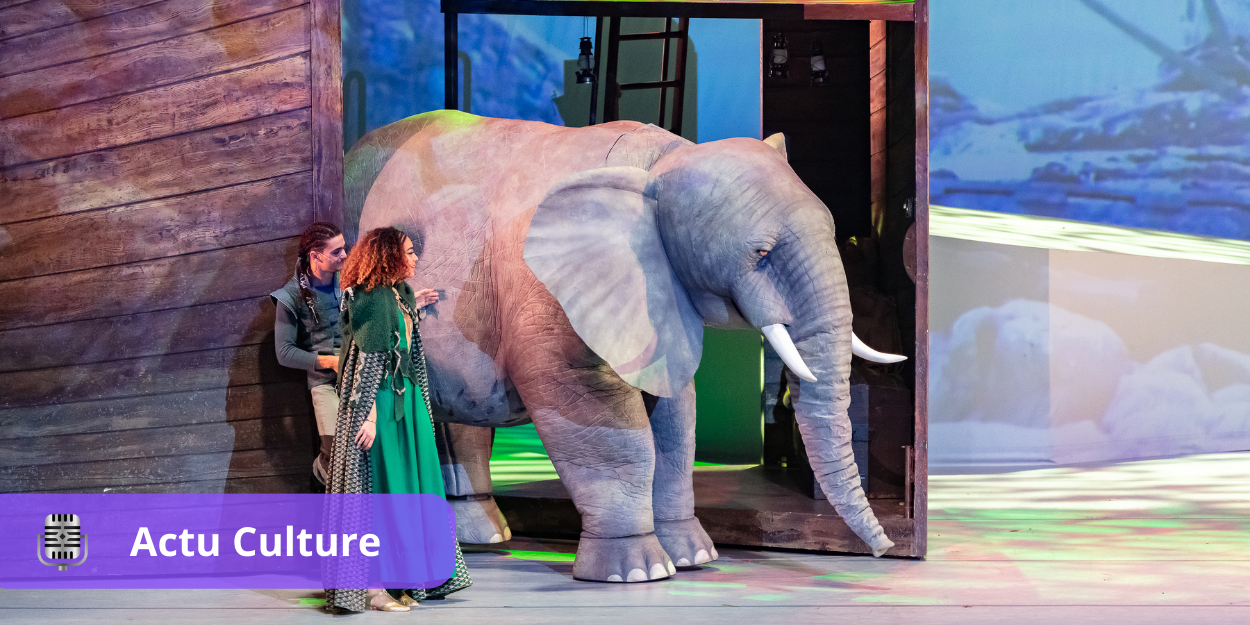 ---
"Noé la force de vivre", a musical created by Essaï Altounian, will be at the Palais des Congrès from January 21 to 29. A show freely inspired by the biblical ark.
"Art is intended to awaken consciences", confides Essaï Altounian, creator of the show "Noé la force de vivre", which after a triumphant reception at the Paris Longchamp racecourse returns to Paris, this time to the Palais des Congrès for several dates from January 21 to 29.
For this former interpreter of the musical "Romeo and Juliet", it is essential to convey a useful message in everything he creates. With this show, it is an environmental message that he intends to convey, believing that the story of Noah's ark resonates as "the symbol of the protection of the planet and of our humanity". A subject that he considers more topical than ever at a time of global warming and the war in Ukraine.
"Is our history an eternal beginning again? Or are we ready to do things differently, to learn to live together? asks the composer, who emphasizes that this biblical story is an invitation to connect with spirituality and to work together in building a world of peace.
It will have taken three years of work to create this ambitious show where several animals more real than nature invite themselves, which do not fail to arouse the admiration and the emotion of the public with each of their appearances on the boards. About thirty dancers and singers are also present on stage to take the spectator to the heart of the famous biblical ark.
While the deluge is falling on the earth to "cleanse" it of evil, let yourself be carried away by this show with an ecological message that invites men to fraternity to ensure their survival!
Here is the trailer for "Noé la force de vivre":
Camille Westphal Perrier