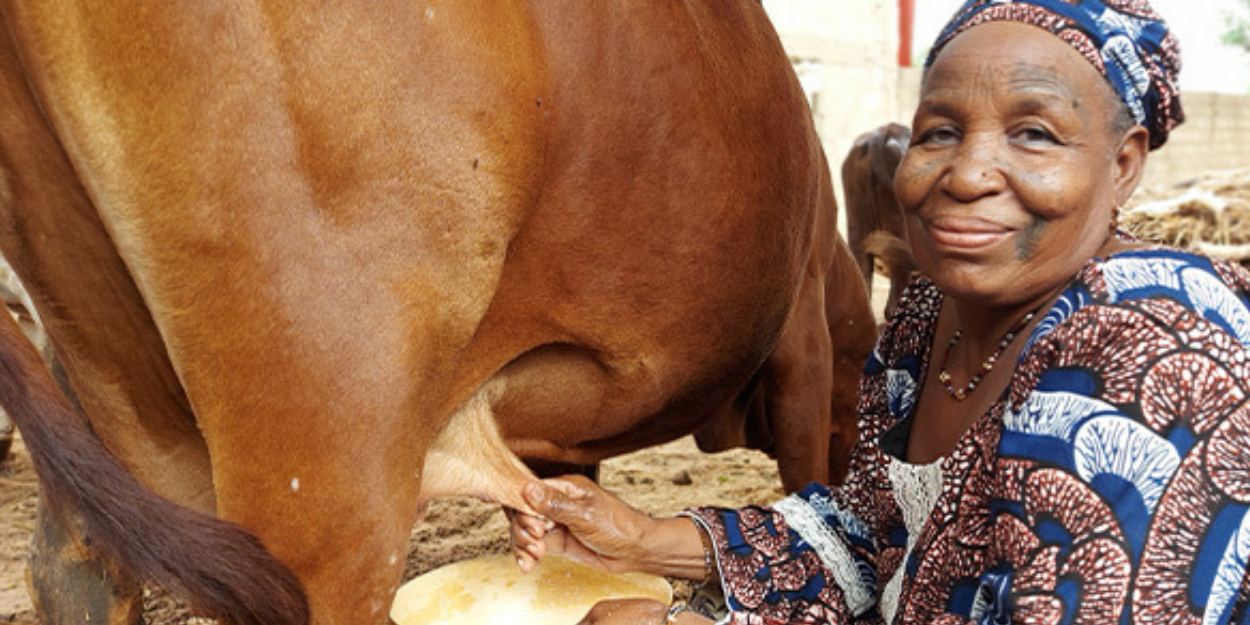 ---
Mariama regained hope. She benefited from a support fund, and can now invest to help other people in need! A testimony reported by the Open Doors organization.
Mariama is a Christian of Muslim origin who lives in a small village in Niger. Her courageous choice to follow Jesus had a price:
"I had to face many challenges. My brothers and sisters and my relatives showed me hatred. They kept asking me, 'Why did you accept this false teaching?' »
When Mariama refused to turn her back on Jesus, her family cut her off.
A found hope
Thanks to the support of Doors Open donors, our local partners invited her to join a support group. Donations help to form an initial capital. Each member pays a little money into the account every week. They can then take out a loan from the group.
With her loan, Mariama decided to start small-scale farming. "Thanks to your help, we bought chickens, goats and cows. They reproduced," she says.
"Now we have a lot of animals. We even use them to help other people start their own business! »
Beyond the self-help group, these women also give concrete testimony to those around them, as testified by Sahoura, another member of the group:
"When I converted, my relatives hated me. But now that they see that I am making money with my own business, and using my money to help them, they have stopped bothering me. »
The impact of your support in Niger
The socio-economic context of Niger is complicated. Although natural resources are abundant, the country is considered one of the least developed in the world. It is difficult for most Nigeriens to make ends meet. Families survive by pooling their resources.
When they turn their backs on Islam (the religion of 99% of the population), Christians, by implication, also turn their backs on the support of their family and wider community. As was the case for Mariama.
Open Doors then supports Christians in need, by:
Classes to look at the economy from a biblical perspective and help them understand the value of saving.
Vocational training, depending on the circumstances.
The creation of a joint savings plan, called a self-help group. Portes Ouvertes provides a starting capital, then each member deposits a little money in the pool each week. One or two of them can then borrow from these funds once a month to start a business. Each member must repay its loans, with interest, to the group.
Thank you for helping persecuted Christians in Niger like Mariama. Your support makes a difference in their lives!
Article proposed by Open House.
Open House is a member of the collective ASAH