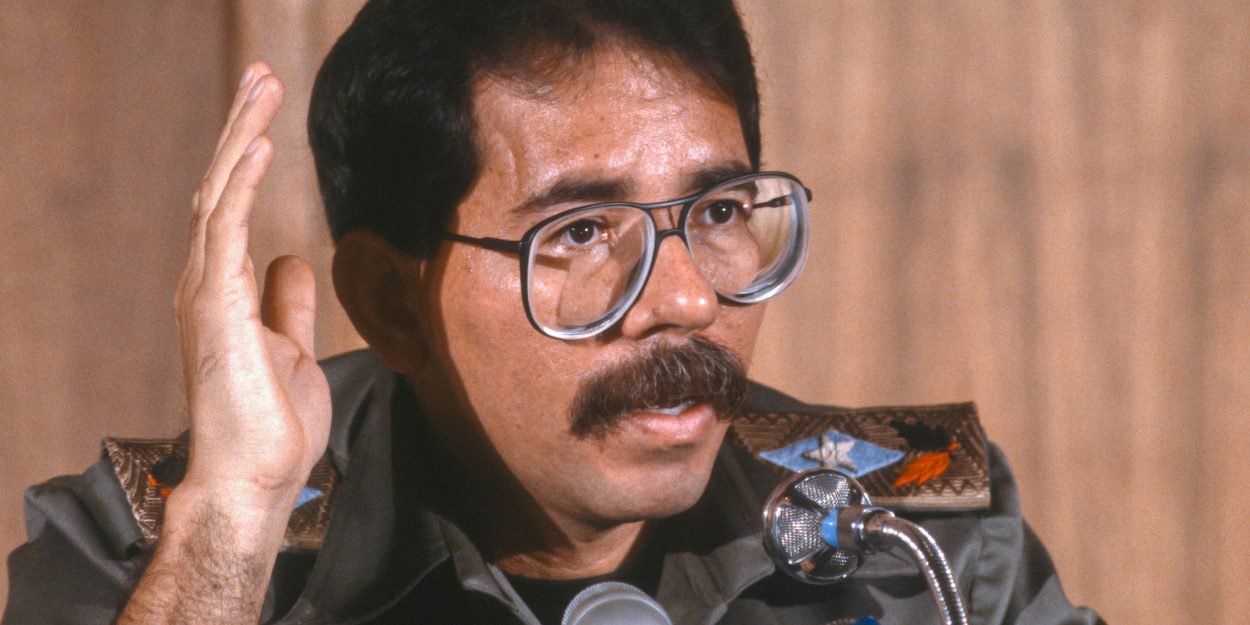 ---
Ignoring the outstretched hand of the Pope who insisted on the need for "dialogue", Nicaraguan President Daniel Ortega on Wednesday evening described the Catholic Church as "a perfect dictatorship, a perfect tyranny".
In a context of growing tension with the Church after the arrest of a bishop critical of the government and the expulsion of the apostolic nuncio, the Nicaraguan president exclaimed: "Who elects the priests? Who elects cardinals? Who elects the pope? (...) it is a perfect dictatorship, a perfect tyranny! ".
On the occasion of a speech for the 43rd anniversary of the founding of the Nicaraguan police, Mr. Ortega drew up an indictment against the Catholic Church.
He went from the inquisition to violence against indigenous children in Canada, passing through Nicaraguan "priests, bishops" accused of having "armed" the demonstrators who demanded his resignation in 2018 for "an attempted coup". State" at the instigation of American "imperialism".
Pope Francis insisted on September 15 on the need to "never stop the dialogue" with Nicaragua, where tensions are rising between the State and the Catholic Church.
"There is a dialogue. We spoke with the government. There is a dialogue. It does not mean that we approve of everything the government does. Or that we disapprove of everything," said the Argentine pope.
In March, Nicaragua expelled the Vatican ambassador. And in August, Monsignor Rolando Alvarez, a critic of the regime, was arrested and "under house arrest", according to the police who cited the bishop's "destabilizing and provocative" activities.
"I would say to His Holiness the Pope, very respectfully, to the Catholic authorities - I am a Catholic - as a Christian, I do not feel represented", he said, referring to the "terrible history" of the Church.
"We hear them talking about democracy," he quipped, recommending that all clerics – from priests to popes to cardinals – be elected by the faithful.
Mr. Ortega also attacked US Under-Secretary of State Brian A. Nichols "who continually comes out with statements - which looks like a bulldog - (...) who barks at Cuba, at Venezuela, at Nicaragua".
Mr. Ortega did not reserve his arrows for the Catholic Church and the United States alone.
In particular, he denounced the Chilean government, whose president Gabriel Boric recently criticized the human rights violations in Nicaragua. The Chilean government, denounced Mr. Ortega, is "mounted on the foundations of a dictatorship, a 'pinochetist' tyranny which represses students".
The Catholic Church is not the only institution in Mr. Ortega's crosshairs. According to a diplomatic source, Nicaraguan Foreign Minister Denis Moncada notified the European Union Ambassador to Managua, Bettina Muscheidt, of his expulsion on Wednesday.
Mr. Ortega did not confirm this information during his speech.
The EU and the United States have imposed numerous sanctions on Nicaragua and on regime figures over the past four years, citing in particular human rights violations.
The EU has also called for the release of more than 200 imprisoned opponents.
The Editorial Board (with AFP)
Image credit: Shutterstock / Rob Crandall