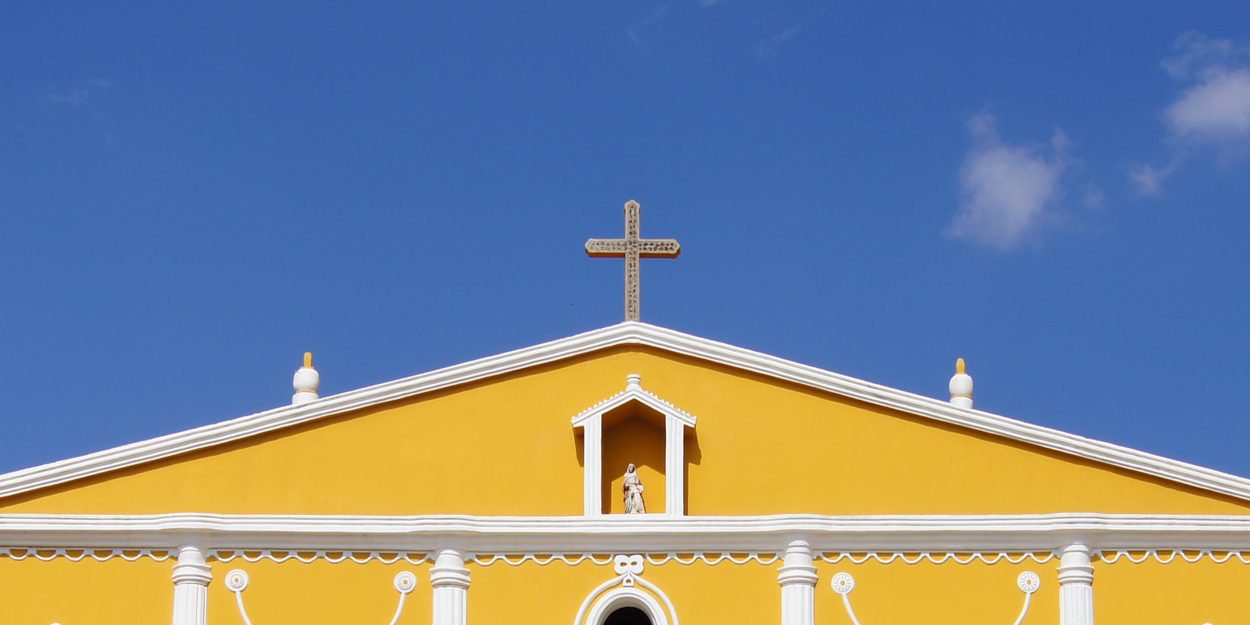 ---
A Nicaraguan bishop expressed his gratitude Thursday for the messages of solidarity received from his faithful but also from the whole world, while the police have prevented him from going out for two weeks accusing him of wanting to "destabilize" the country and " incite hatred".
"Thank you for your attention, for remembering us," said Bishop Roland Alvarez, Bishop of Matagalpa (northeast), on Thursday during a mass celebrated from the chapel of his bishopric broadcast on social networks.
Since August 4, the police have surrounded the bishopric of Matagalpa, where Mgr Alvarez, a critic of the government of President Daniel Ortega, is recluse with a dozen religious and lay people.
Again on Wednesday, 26 former heads of state from Spain and Latin America appealed to Pope Francis, who has so far remained silent, to "stand firmly in defense of the Nicaraguan people and their religious freedom. ".
"We are in the hands of God," said Bishop Alvarez during Thursday's Mass, assuring that God "conquers darkness, injustice (...) makes hell tremble and throws them back into the sea of ​​their own wickedness".
The 55-year-old prelate says he does not know why the authorities are prosecuting him and believes he is under "house arrest".
The Nicaraguan authorities accuse the prelate of wanting to "organize violent groups" and incite "acts of hatred (...) in order to destabilize the State of Nicaragua".
The authorities have multiplied in recent days the prohibitions and vexations against Catholic priests, according to the Nicaraguan Center for the Defense of Human Rights (Cenidh) for which "the government has hardened the repression against the Church and its priests even in the most remote corners of Nicaragua".
The diocese of Siuna announced Sunday evening in a press release the arrest of one of its priests. The prosecution requested his placement in pre-trial detention for 90 days, according to Cenidh.
In July, the nuns of the Congregation of the Missionaries of Charity, founded by Mother Teresa, had to leave Nicaragua, expelled as "delinquents", was indignant the Cenidh.
Relations between the Catholic Church and Mr. Ortega's government have been strained since 2018 when protesters demanding the resignation of the Nicaraguan president took refuge in churches.
President Ortega accuses the Catholic clergy of complicity in the coup attempt hatched by Washington. The crisis even led to the expulsion in March of the Apostolic Nuncio, Bishop Waldemar Sommertag.
The Editorial Board (with AFP)
Image credit: Shutterstock.com / Valery Shanin