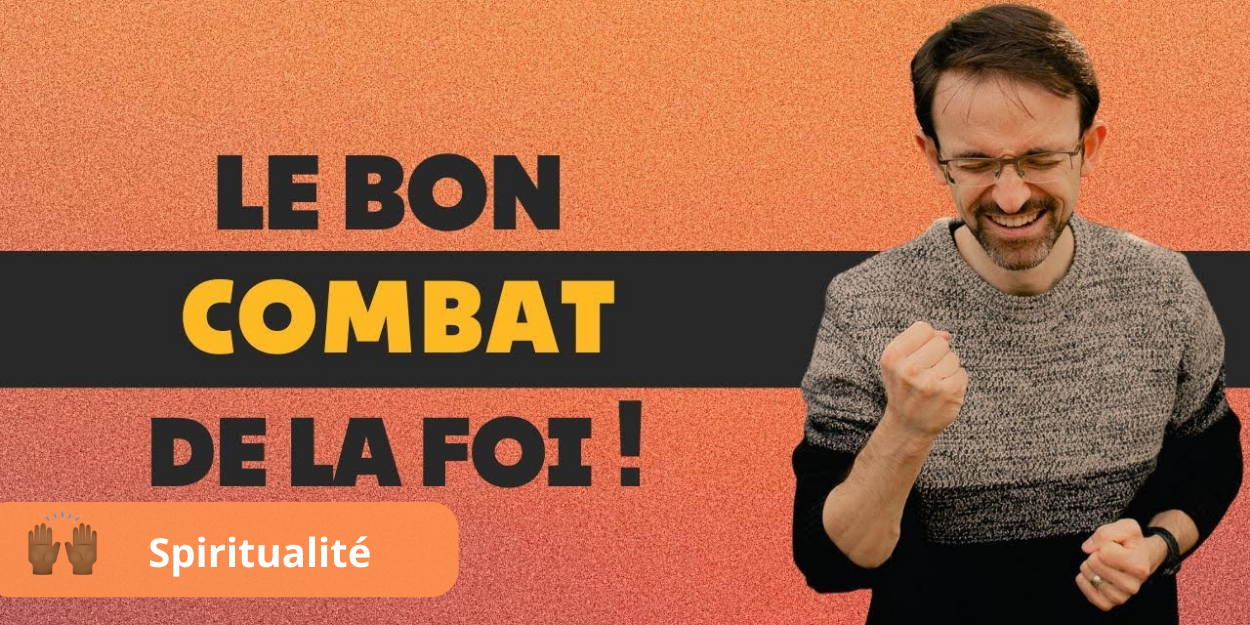 ---
Good morning ! I am Christian Misch, author of "A Miracle Every Day", and today I have the privilege of sharing with you the Gospel of the Day. Today's verse is found in 1 Timothy 6.12:XNUMX, and it says, "Fight the good fight of faith" (KJV).
The Christian life is often like a battlefield. We want to be close to God and do his will in all aspects of our lives, but the more we seek this, the more problems and difficulties seem to come to us.
Throughout my life, in fact, I have met many people who thought that the Kingdom of God is in a constant battle against the kingdom of darkness, and that it is like a football match: sometimes one wins and at other times it seems like the other is leading. Thank goodness it's not! There is a clear winner in this battle, and that is God. It's not that he's going to win, but that he's already won!
Jesus has already won on the cross and he has taken the keys of death from the enemy. He is the King of kings and the Lord of lords, the one who said at his resurrection: "All authority has been given to me in heaven and on earth" (Matthew 28.18:XNUMX, KJV). However, it seems that we don't always achieve victory in our battles.
In fact, there will probably be times when you feel stuck, weak, defeated, discouraged and confused all over... Why? Are we not also trying to experience this victory of Jesus? I really like the way the apostle Paul talks about this battle with his disciple Timothy: he calls it a "good fight". How can a fight be "good"? Think about it: this is the case if you already know in advance that you have won it.
Yes, Jesus wants to give you the victory and you can make it your own by faith. That's why it's called "the good fight of faith"! The main weapon of the enemy is lies; and that's why he tries to attack you with all kinds of lies, to neutralize you through them. But when you rise up in faith and begin to proclaim and confess the promises of God, do you know what happens? the enemy follows! That's what the Bible says: "Resist the devil, and he will flee from you" (James 4.7:XNUMX, KJV).
When you have doubts, fears, insecurities, anxieties, complexes... get up in faith and start proclaiming out loud the promises of God on your life! The only way the enemy can defeat you is when you come across his lies.
But when you chose not to listen to them and speak the truth, he can't resist, and he runs away! I have experienced it thousands of times, and I can assure you: in the midst of any situation you are going through, your victory is always found in casting your anxiety at the feet of Jesus, and to cling by faith to Him and His promises.
When you do, your reality will probably be the same, but you will no longer be the same: you will have an assurance in your heart that will allow you to be reassured even in the midst of the worst of storms, and your faith will open the door for you to see the incredible miracles of God at work in the midst of your situation.
Yes, my friend, fight the good fight of faith wholeheartedly! And do not forget: you are more than conqueror by the One who loved you (Romans 8.37), because you are a miracle!
Your friend, Christian Misch.