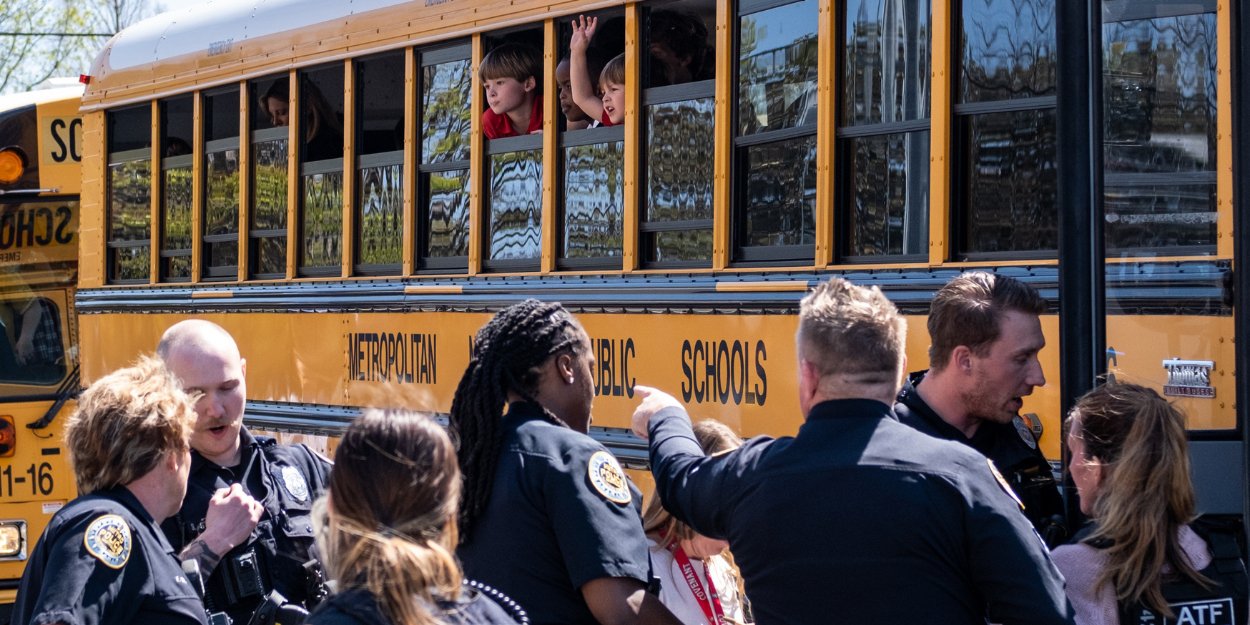 ---
"Our community is heartbroken. We mourn a tremendous loss and are in shock following the terror that destroyed our school and our church."
In the United States, the flags will be at half mast until Friday evening. A latest episode of gun violence has left six dead at a Christian school in Nashville. Among them are three children.
An active shooter event has taken place at Covenant School, Covenant Presbyterian Church, on Burton Hills The shooter was engaged by MNPD and is dead. Student reunification with parents is at Woodmont Baptist Church, 2100 Woodmont Blvd. pic.twitter.com/vO8p9cj3vx

- Metro Nashville PD (@MNPDNashville) March 27, 2023
Audrey E. Hale, 28, who identifies as transgender, was educated at this private school, Covenant School. At around 10 a.m. yesterday, he walked in with two assault weapons and a handgun, according to information from Nashville Police Department chief John Drake.
Hale fired a number of rounds inside the Covenant Church/School building. She was armed with these 3 guns and significant ammunition. pic.twitter.com/3LYOU2r0sh

- Metro Nashville PD (@MNPDNashville) March 28, 2023
An surveillance video released by police on Monday evening shows him strolling through the halls of the school, wearing camouflage pants, a black vest and a red backwards baseball cap.
Six victims have been identified. Among them are three children aged 9, Evelyn Dieckhaus, Hallie Scruggs, the daughter of the pastor of the church attached to the school, and William Kinney, as well as three adults, Cynthia Peak, 61, teacher, Mike Hill, 61, caretaker, and Katherine Koonce, 60, school principal.
Police Chief John Drake talks about "random" shootings.
"She targeted random students in the school...Anyone she came in contact with, she fired bullets."
The police spokesperson explained that police received a report of the shooting at 10:13 a.m. Upon arriving at the scene, law enforcement heard gunshots coming from the second floor. The police went there, saw the assailant shoot and opened fire on him, killing him at 10:27 a.m.
The Covenant School issued a statement published on NBC News.
"Our community is heartbroken. We mourn a tremendous loss and are in shock following the terror that destroyed our school and church. We are focused on loving our students, families, teachers and our staff and about the beginning of the healing process Law enforcement is investigating, and while we understand there is a lot of interest and there will be a lot of discussion and speculation surrounding this happened, we will continue to put the well-being of our community first. We appreciate the outpouring of support we have received and are extremely grateful to the first responders who acted quickly to protect our students, our faculty and our staff. We ask for confidentiality as our community grapples with this terrible tragedy – for our students, parents, faculty and staff."
For Nashville Mayor John Cooper, today is the "worst day" in the city.
"We are a resilient city, but it is a shock to have to add our name to places where there have been massacres of children."
Joe Biden also spoke about what he considers to be "a family's worst nightmare". After honoring the swift action of the police, he asserted, "we must do more to stop the gun violence".
"It's tearing our communities apart, it's tearing at the soul of this nation, it's tearing at the very soul of the nation. And we need to do more to protect our schools from being turned into prisons."
He calls on Congress to pass his ban on assault weapons. "It's time for us to make further progress," he said.
MC
Picture : SETH HERALDGETTY | NORTH AMERICA PICTURES | Getty Images via AFP