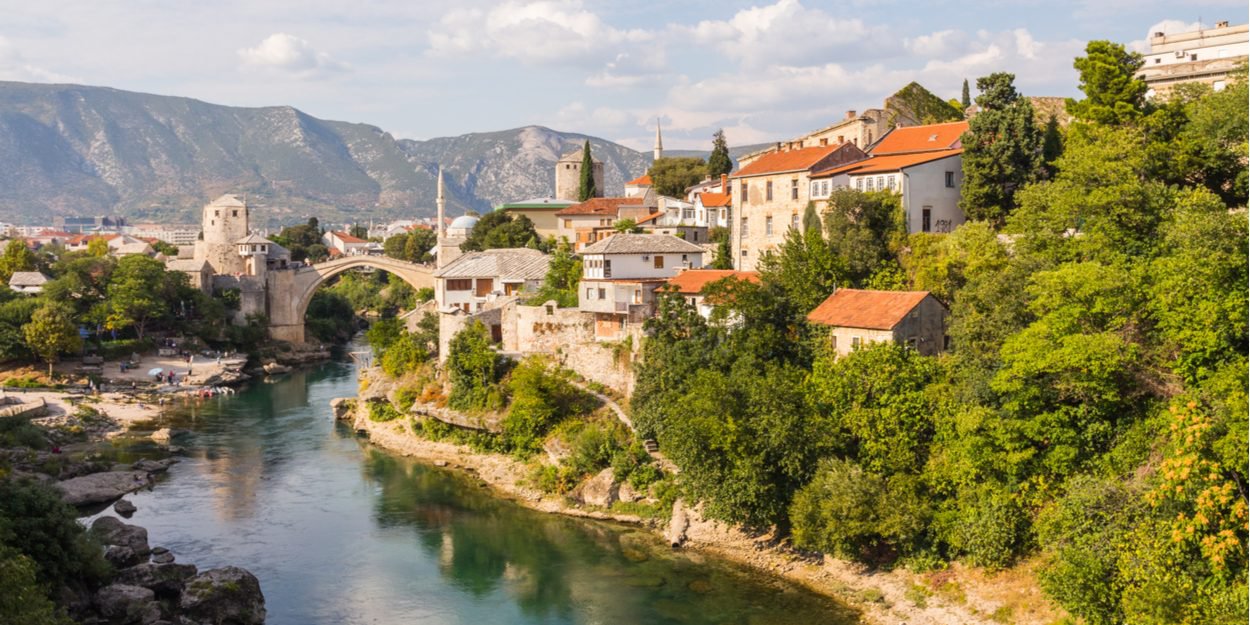 ---
At the exit of the church just consecrated by a mass, the faithful warmly thank a man of good stature in a white shirt. Husejn Smajic did not attend the religious celebrations, but the Catholic edifice would not exist without this Muslim who thinks that a fraternal Bosnia is always possible.
Since the inter-community war that killed 100.000 people in the 1990s, Bosnia has been divided along ethnic lines, with a Serbian entity and a Croat-Muslim federation where the two communities live together with difficulty.
Bugojno is not spared. Most of the Catholic Croats, before the war 34% of the 47.000 inhabitants of this town in central Bosnia, were expelled in 1993 by Bosnian Muslim forces and less than a third have returned. Crimes have been committed on both sides.
Husejn Smajic, 68, does not want this Bosnia.
Eight years ago, while building an artificial lake on his property, the retired businessman discovered the foundations of a medieval Catholic church. Cardinal Vinko Puljic, then head of the Catholic Church in Bosnia, had inspected the site where 12 skeletons were found as well as the shreds of a golden habit, perhaps according to archaeologists that of Queen Jelena Gruba, the only woman to having ruled the medieval Bosnian kingdom towards the end of the XNUMXth century.
Husejn Smajic then decided to realize his vision of a multi-ethnic Bosnia.
He ceded part of the land inherited from his parents to the Catholic Church, and started work to build a new church near the remains of the one that was probably destroyed during the Ottoman invasion in the XNUMXth century.
Mixed marriages
Owner of a sawmill and two small hydroelectric power stations, he is relatively wealthy and has largely financed the operations. It also appealed to its partners and benefited from donations of money and equipment from Croats but also from Muslims and Serbs.
"I did this so that people would see that we can all live well together. There cannot be beauty here without a mixture of communities, it is our wealth, "he explains to AFP.
He is married to a Catholic, Vesna, and knows what he is talking about. "I have managed for 45 years already to live with my enemy," he quips. Their three children now run the family business.
"His family, a mixed marriage, he a Muslim and his Catholic wife, his daughters married to Catholics, this is the particularity of this country in which we live with our differences and where we can live together if we respect each other. others," Archbishop Puljic told AFP with an approving smile, after consecrating the new church.
In the 1970s, intermarriage was common in the small Balkan country of 3,5 million people, Muslim Bosnians, Catholic Croats and Orthodox Serbs. The war has largely torn the three communities apart, including families, and multi-ethnic corners are rare. Often, even in multi-ethnic localities, children do not attend the same schools.
Leaving the church, with tears in his eyes but "happy and proud", Zeljka Sistov Franjic, a 61-year-old Croat who now lives in Croatia, thinks that Smajic's gesture is of "great importance for the cohabitation in Bugojno and in Bosnia".
Her 78-year-old father lives alone in Bugojno and Muslim neighbors take care of him. "That's life here," she says.
We would make a Switzerland
"If we were all like him, if we all had this love for each other, I think this country would be so happy and no one would go to Germany, Austria, Switzerland. We would make a Switzerland here," said Mihovil Klisanin, in his XNUMXs, among the hundreds of worshipers who attended mass inside and outside the church.
Every year, several tens of thousands of Bosnians flee their country, one of the poorest in Europe, for economic reasons and because of the lack of prospects in a system where political elites clinging to power have no interest in change.
"People like Husejn are rare in Bosnia, especially after these tragic conflicts. He has a heart as big as a mountain," says Frano Glavas, 58, a Croatian from Bugojno who also lives in Croatia.
Rather, he invokes love for Bosnia.
"If you love this country and if you love these people, I mean all its people, you have to work against politicians and then you are certainly on the right track. What they are doing is going nowhere," says Husejn Smajic.
In the meantime, the ceremony concludes around vast tables of cevapis, sausages prized throughout the Balkans.
The Editorial Board (with AFP)
Image credit: Shutterstock.com / Shyshko Oleksandr