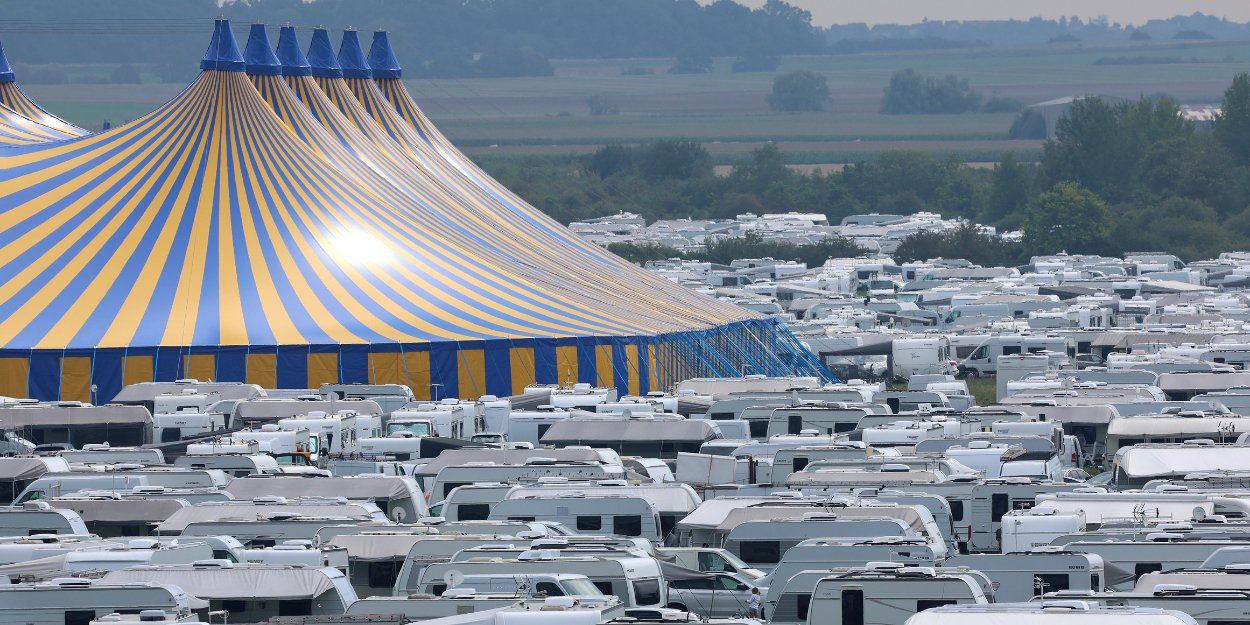 ---
"We are really happy to be here": the annual gathering of the evangelical mission Life and Light started on Sunday at the former air base of Grostenquin (Moselle), bringing together nearly 40 evangelical pilgrims from the Gypsy community.
All week, thousands of vehicles converged on this small Moselle village (600 inhabitants): on Saturday evening, the prefecture counted nearly 4.600 caravans and motorhomes on the old airfield, which should remain until September 10.
"It's a moment that we have been waiting for for several months. Today, we are really happy to be here," Gérard Lacroix, pastor of the Mission Vie et Lumière, told AFP, who was delighted to the inauguration of a new yellow and blue marquee in which services are celebrated.
"The people are growing," he added. "We needed this large canvas cathedral to be able to come together, to sing our faith, to listen to the Word of God."
With around 100 members, the Vie et Lumière community trains several dozen pastors each year. Pilgrims from different European countries, and even the United States, participate in this gathering.
"It's a wonderful moment. It's really friendly, it's spiritual above all else. Well, there are some who are not Christians, so we try to put them on the right path. But otherwise, come on in We Christians are delighted to be together," said Paul Meyer, president of the Life and Light mission.
The influx of pilgrims - "a city", according to the prefect Laurent Touvet - has led to the implementation of significant resources to ensure "safety and sanitation": nearly 400 gendarmes and around fifteen firefighters are mobilized , as well as environmental protection teams (French Biodiversity Office and National Forestry Office in particular).
This gathering made local elected officials cringe: while Moselle had already hosted the 2006, 2015 and 2017 editions, they had obtained from Edouard Philippe, then Prime Minister, a letter promising them that this event would no longer take place in Grostenquin.
In the past, local residents and mayors have complained about droppings and waste left by pilgrims, and door-to-door canvassing.
"There must be some imperfections. But we try to correct it as we go along. There are people who supervise, who are careful," assured Pastor Gérard Lacroix.
The Editorial Board (with AFP)
Image: Fredereick Florin / AFP