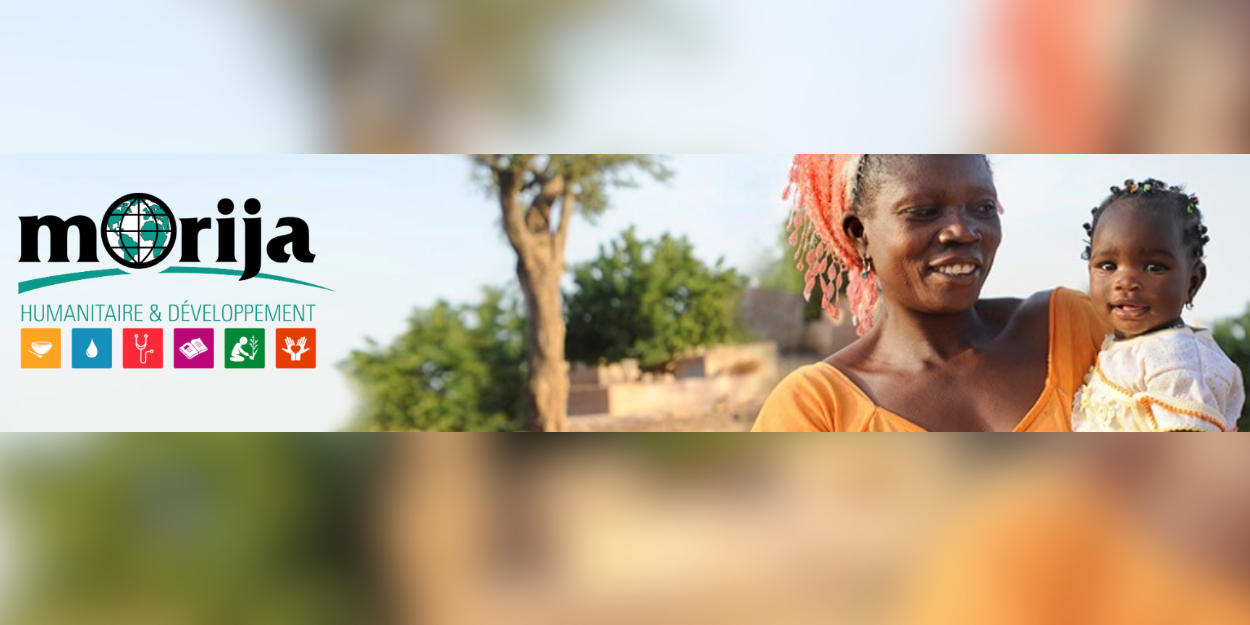 ---
Morija is a humanitarian and development cooperation organization, founded in 1970, whose objective is to help vulnerable populations, mainly in sub-Saharan Africa. It provides its support in close collaboration with local partners who share its values.
Morija affects the areas of nutrition, water-sanitation-hygiene, health, education, rural development and humanitarian aid. It currently operates in 4 countries in sub-Saharan Africa: Burkina Faso, Togo, Chad and Cameroon.
Here are some concrete projects:
- Nutrition: Infants and young children suffering from malnutrition are cared for in nutrition centers until they regain their 'normal' weight.
- Water-sanitation-hygiene: Constructions (45 boreholes, 1000 family latrines, an AEPS system, 1000 hand washing devices at home, 30 public latrines), awareness of basic hygiene rules, support for water management access to drinking water and sanitation.
- Health: Health centers (maternal and pediatric follow-up, vaccination, management of malnutrition, treatment of malaria, awareness of hygiene, etc.)
- Education: Schools (Arc-en-Ciel Schools) aiming to create an environment conducive to learning in schools, improve the basic skills of children, make schools peaceful places of learning.
- Rural development: Establishment of infrastructure to improve health, reduce poverty and food insecurity and protect the environment, but also to provide people with the skills and tools necessary for the development of their community.
- Humanitarian aid: Buy and distribute monthly food kits consisting of 25 kg of rice, 5 kg of sugar, 5 liters of oil and 5 kg of pasta. This regular support makes it possible to meet a vital need of the population.
If you wish to contribute or make a donation for these projects, go directly to their website: morija.org. Morija is a member of the ASAH collective.
Amélie ROUMÉAS, Civic Service at the ASAH Collective