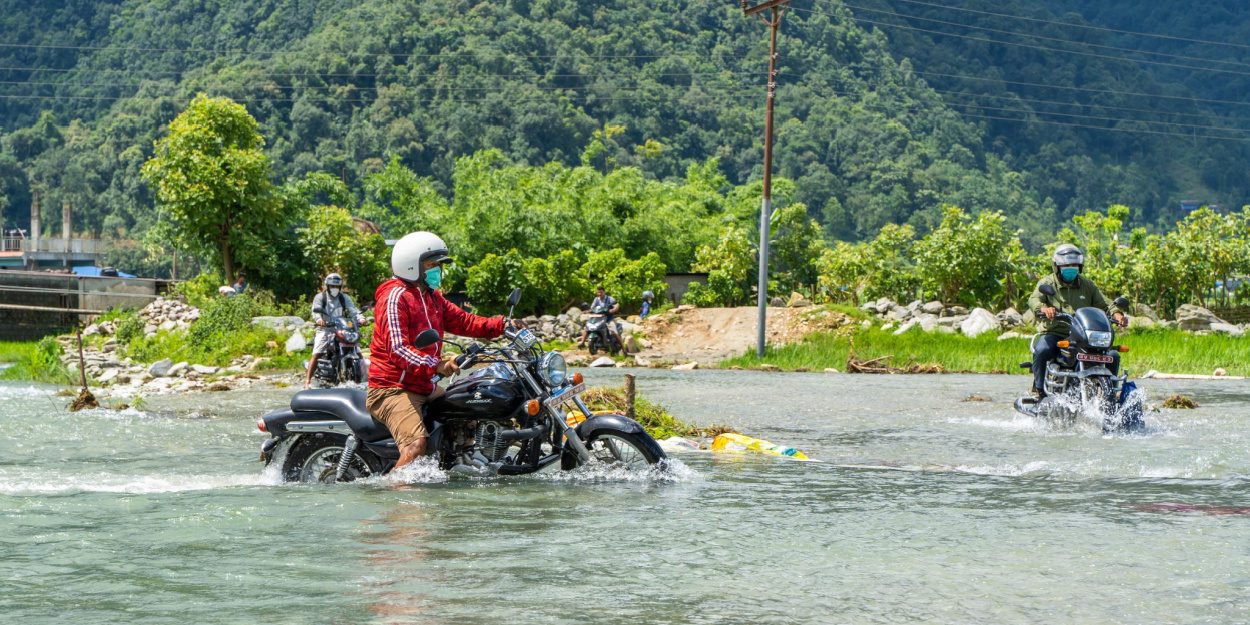 ---
Landslides and floods following heavy monsoon rains killed 48 people in Nepal.
In Nepal, heavy rains at the end of the monsoon caused major flooding and landslides. We deplore at least 48 people in the past two weeks. Officials said Thursday that 13 others, swept away by a river in the remote village of Rachuli in Karnali province, are missing.
Excessive rain falls in the first week of October 2022, has affected about 3400 households at Bardiya, Jumla and Kalikot. Our emergency response team along with our partners are assessing the needs of the affected people to begin the relief support. pic.twitter.com/4qD3c0Fwad

— Plan International Nepal (@PlanNepal) October 13, 2022
"There were heavy rains at the end of the monsoon which caused landslides and flooding in the western parts of the country," disaster management official Pradip Kumari Koirala told AFP. "We are currently carrying out rescue and relief distribution operations in these areas by mobilizing security forces and other agencies, as the weather situation there has improved," he added.
The 13 missing people were on their way to funerals. A local official, Saroj Adhikaria spoke to AFP.
"The search operation is still ongoing. But the hope is very low now," he said.
Hikers were also stranded earlier this week in the Nepalese mountains. Nearly 700 of them were eventually rescued or managed to continue their journey, but more remain to be rescued. "We are assessing the number of people to be rescued," said Binod Sapkota of the Nepal Trekking Agencies Association.
MC (with AFP)