Mitt'Him: See you in the East of France in July for the 10th edition of the Christian music festival!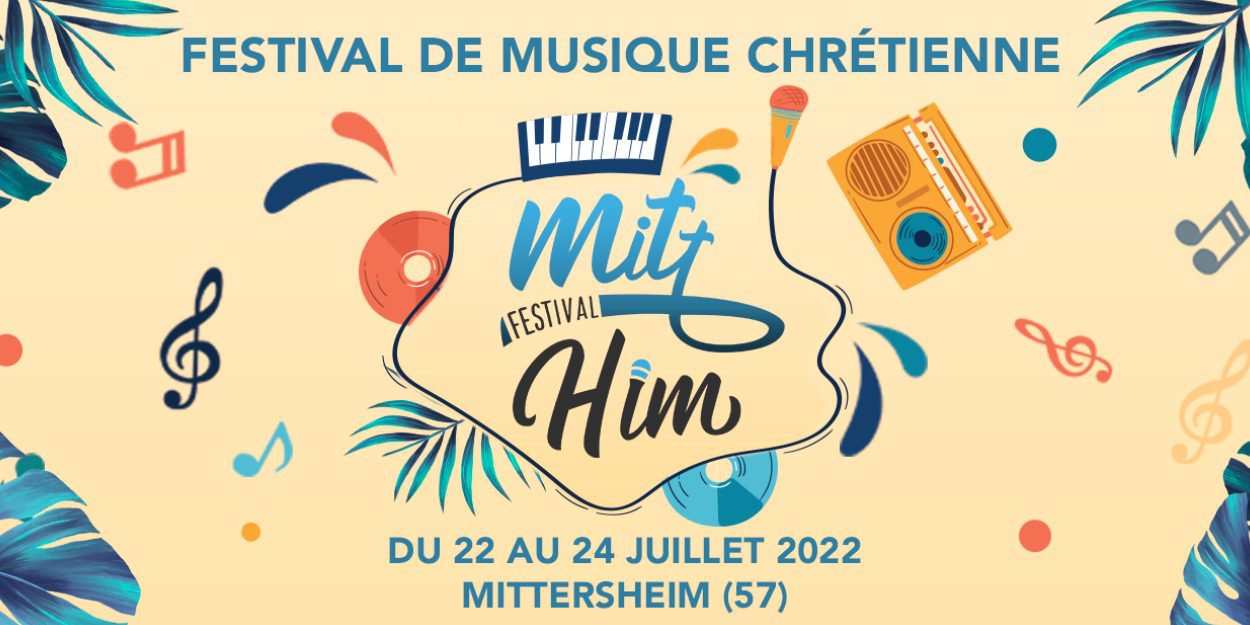 ---
While its last two editions took place online because of the pandemic, the Christian music festival Mitt'Him is delighted to welcome the public again from July 22 to 24 in Mittersheim! Many Christian artists, French-speaking and international, will be there to share their faith and their testimonies.
For two years, the pandemic has greatly impacted the entertainment world, disrupting the organization of events bringing together the public. But today, as Matthieu Beck, one of the organizers of the Mitt'Him festival, points out, hope is reborn.
Thus, after two digital editions, the year 2022 marks the return of fChristian music festival Mitt'Him which will take place in a Moselle campsite in Mittersheim, in the east of France.
For its tenth edition, which will take place from July 22 to 24, the festival wishes to breathe new life and remind us that "the Gospel is not dead"!
See this post on Instagram
An anniversary edition which "wants to be a big party", according to the organizers. They hope that "the rediscovered joy of sharing, of being together, of living with others" will make people forget the "times of isolation and loneliness" caused by the Covid-19.
The event promises beautiful reunions of brothers and sisters in faith, since between 3000 and 6000 people are expected.
French-speaking and international artists, such as Glorious, Alive Worship, Grégory Turpin, Horizon Louange or Matt Marvane, will be present. In addition to the concerts, festival-goers will be invited, from Friday afternoon to Sunday evening, to participate in activities and entertainment for young and old. Like every year, Mitt'Him is accessible to all in free entry, everyone being free to give what they wish.
The festival, which was launched in July 2013, is organized by the Event4Him association whose members come from several Christian currents: Catholic, Protestant and Evangelical. His name, "Mitt'Him", is a phonetic pun with the English "meet him", "meet him", "the" being Jesus. While "Mitt" refers to the name of the village where it takes place, Mittersheim.
See you from July 22 to 24 in Moselle to meet and celebrate Jesus!
Camille Westphal Perrier