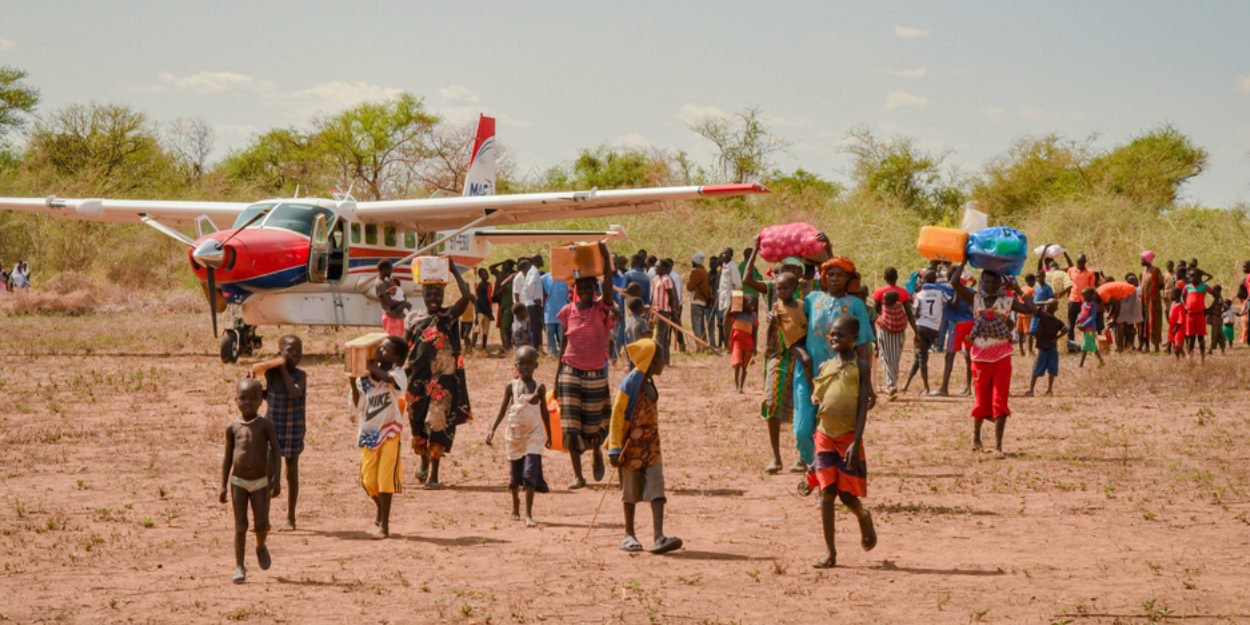 ---
The Mission Aviation Fellowship (MAF) helps bring help, hope and healing through aviation to men, women and children living in hard-to-reach places. Places where the nearest hospital is a day or even several days walk or 4×4 on difficult and dangerous roads, or even by river! Roads that are dangerous not only because of the terrain, but also sometimes because of gang activity.
Places like Haiti, where almost all NGOs and Christian groups use MAF planes to reach the people they serve, due to the level of gang violence on the ground. Places like Papua New Guinea, with its mountainous terrain, or Chad, with its long and arduous journeys through the desert. Did you know ?
MAF is present in 34 different countries and transported 101 people in 733, enabling the work of hundreds of different groups and making a positive difference for local populations.
A little closer to home in France, MAF is always busy supporting its staff and operations overseas:
Praying for international and local teams,
By communicating and promoting their actions - for example by participating in events ranging from air shows to church conferences!
By raising funds,
By meeting people who are committed to working with MAF abroad or doing voluntary work here in France.
This month of August 2022 is a special month for MAF in France and Switzerland as they prepare to send the Jurgensen family - Michaël, Betty and their daughter Eliana - to MAF's operational base in Madagascar where Michaël will be deputy director of programs. Preparations are in full swing: they have completed a security training course in Switzerland, an orientation course with MAF in the UK and, of course, they have packed their bags before leaving for Antananarivo on 11 August.
This mission is a dream and a project they have been preparing for several years - all the MAF teams wish them much success and keep them in prayer!
Eric Private, Director of MAF France