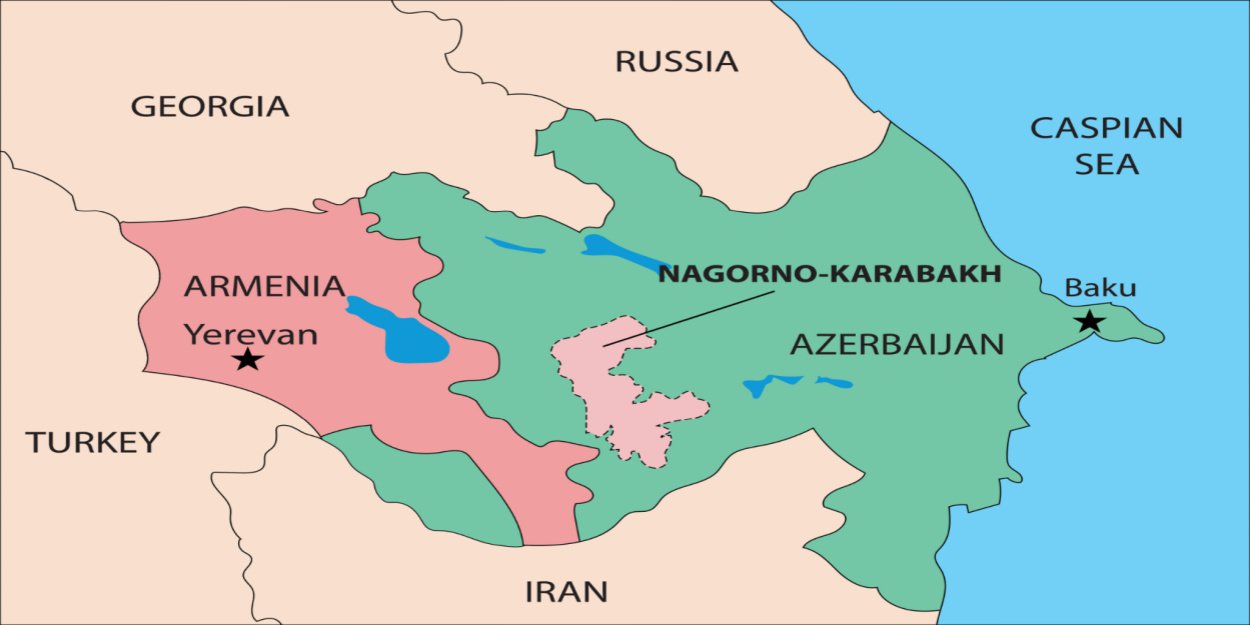 ---
The organization SOS Chrétiens d'Orient launched this morning, on X (formerly Twitter), an invitation to prayer in favor of "Armenians of Artsah attacked by Azeri troops". This military operation, which began yesterday in the Nagorno-Karabakh enclave and led by Azerbaijan, follows the numerous clashes which have already taken place in this region.
This morning, the organization SOS Chrétiens d'Orient, which helps persecuted Christian populations in the Middle East, published on X (formerly Twitter) a call to prayer for the population of Nagorno-Karabakh, predominantly Armenian and Christian, attacked by Azerbaijan.
🇦🇲#Armenia - Aznavour Saghyan, mayor of #Martuni en #artsakh, was reportedly killed by the Azerbaijani armed forces.
🙏# SOSChrétiensdOrient invites you to pray for the Armenians of#artsakh attacked by Azeri troops. pic.twitter.com/kPaAtkAWjT

- SOS Chrétiens d'Orient (@SOSCdOrient) September 20, 2023
At least 200 people were killed and 400 injured, according to a new report released by the separatists. A toll that could further increase.
Several personalities quickly reacted. This is the case of Pope Francis who called "for a cessation of hostilities in Nagorno-Karabakh" and invited all parties to seek peaceful solutions to resolve the conflict.
🇦🇲🇻🇦#Armenia - This September 20, Pope Francis called for a cessation of hostilities in the #HighKarabakh and lay down their arms.

"Yesterday I received worrying news from Nagorno-Karabakh in the Eastern Caucasus, where a humanitarian crisis situation already… pic.twitter.com/DS55WIImV5

- SOS Chrétiens d'Orient (@SOSCdOrient) September 20, 2023
The President of the French Republic, Emmanuel Macron, for his part, strongly condemned the "use of force by Azerbaijan in Nagorno-Karabakh" and also called for an immediate end to the offensive.
Strong condemnation of the use of force by Azerbaijan in Nagorno-Karabakh.

The offensive must stop immediately and discussions must resume for the rights and security of residents. I remain in close contact with Prime Minister Pashinian.

— Emmanuel Macron (@EmmanuelMacron) September 19, 2023
In a press release from the Azerbaijani Presidency, President Ilham Aliyev, claimed to be carrying out an anti-terrorist operation in the region "to prevent acts of provocation and incitement".
UN Secretary-General Antonio Guterres called on Wednesday for an "immediate end to the fighting". Azerbaijani authorities confirmed a few hours later an agreement for a ceasefire and the holding of first talks on Thursday in the Azerbaijani town of Yevlakh.
After the breakup of the USSR in 1991, Armenia and Azerbaijan became independent. The Nagorno-Karabakh region also proclaimed its independence the same year, without this being recognized by any member of the UN. For Azerbaijan, this enclave is part of its territory and therefore decided to form a blockade between 1990 and 1992, thus leading to a humanitarian catastrophe. It was not until May 1994 that a ceasefire was promulgated.
New attacks regularly take place in the region, this was particularly the case in 2016 and 2020.
Already in 2020, SOS Chrétiens d'Orient warned of the seriousness of the situation and the numerous bombings carried out by the Azerbaijan army in the Nagorno-Karabakh region. The director of operations, François-Xavier Gicquel, testified distress on site.
"We shared with you these images of a population who lived night and day under bombardment by the Azerbaijan army. The damage was enormous in terms of infrastructure, civilian victims were countless, tens of thousands of families had been thrown onto the roads of the exodus." he explained on X.
Mélanie Boukorras (with AFP)